The Robots Are Coming, the Robots Are Coming...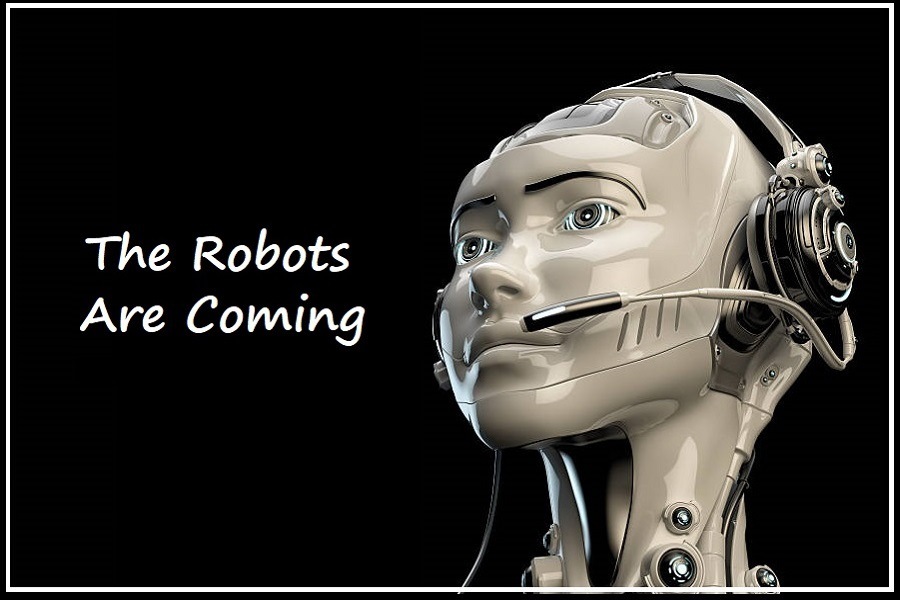 ARE THE FEARS JUSTIFIED, OR SIMPLY THE CACKLING OF CHICKEN LITTLE?
It's a fact that Life and Society are changing pretty quickly these days.

Indeed, the rapidity of the changes that affect our contemporary social fabric ― our tools and toys, icons and idols ― appears to be driving us toward a "singular" pivot in the history of world evolution.
At least, if we are to believe the Prophets of Artificial Intelligence.
"Artificial intelligence will reach human levels by around 2029. Follow that out further to, say, 2045, we will have multiplied the intelligence, the human biological machine intelligence of our civilization a billion-fold."

― Ray Kurzweil, Futurist and Author
We need, to ask ourselves whether appearance and what is said about Artificial Intelligence coincide with Reality. However, it's not possible to have a reasoned discussion about the future of Artificial Intelligence until we learn to sort out the facts from the hype. And in order to do that, we have to begin insisting on seeing, with our own eyes, robots performing the tasks and actions we are so often told they are capable of.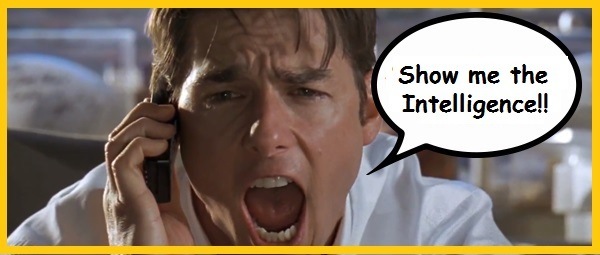 If you look closely at what's published about Artificial Intelligence and "AI", you find that most of it is barely discernible from Science Fiction.

Why? Because most of it claims capabilities for robots and other AI machines which as of today have not been attained and which are still decades, maybe centuries away ― if indeed they are ever attained.

"... look for example at a driverless car, that's a form of ... modest intelligence, the average 16-year-old can do it as long as they're sober, with a couple of months of training. Yet Google has worked on it for seven years and their car still can only drive ― like on sunny days, without too much traffic."

― GARY MARCUS, "The limits of artificial intelligence", Tech Crunch, April, 2017
Take a close look at the stream of photos in a Google Images search on "robots" or "AI". What you find almost exclusively are photo-realistic 3D artists' renderings ― not real photographs!

That's because there are virtually no real photographs to be had. And because any available real photographs are of (ugly) robotic machines whose images do not feed the Sci-Fi fantasy of the imminent advent of Artificial Intelligence.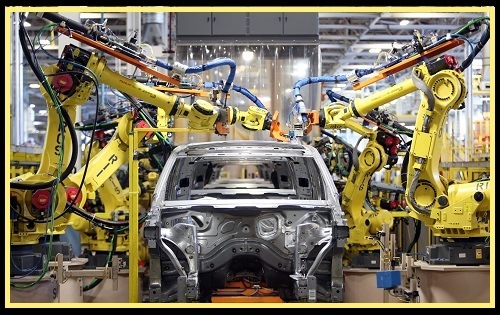 I submit that the core problem with the public discussion of Artifical Intelligence is... us.
We have become so inured to "virtual reality"  ― which, face it, is not real at all ― that we can no longer easily distinguish between fantasy and reality in published material.

Someone shows us an artist's photo-realistic 3D rendering of a robot with humanoid form and "intelligent" looking eyes, and we say, "Hey, ain't that cool? Man, look at that bot working in an office, helping people accomplish all those complex tasks."

But it's pure hype at this point, the kind of stuff that journalists dream of. It's not really happening.

Let's be clear on this. The best examples the Prophets of AI can presently give us are the likes of Siri, Alexa, and Cogito, none of which come anywhere closer than the edge of our solar system to demonstrating the level of "intelligence" about which the Prophets of AI wax so enthusiastically.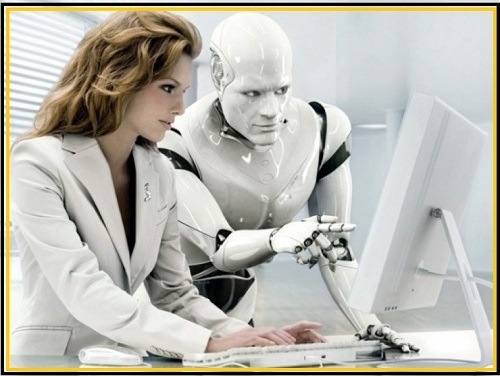 If you stop to think about it, using your own puny human intelligence, you will quickly recognize that the hype is actually driven by the Profits of AI.

Not necessarily in the sense of a P&L bottom line, but more in terms of the inflow of long-term investment funds, government research grants, tax concessions, public bond issues, company startup funding, and so on. The conglomeration of which feed the coffers of those with vested interests in fueling the belief we are at the leading edge of the dawning of true Artificial Intelligence.

Consider, if you will the following video of the latest and greatest Boston Dynamics Robot as it performs gymnastic backflips. (Click on image to view the video.)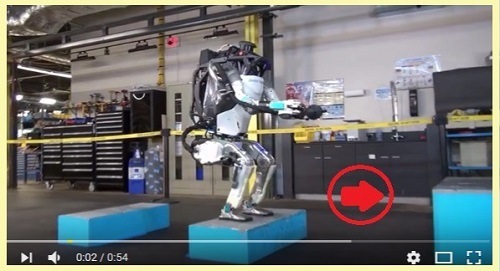 This robot is 5'9" tall and weighs about 180 lbs. And all I can say is, "Oooh, hot wooey!"
When my younger daughter was three years old, I bought her a mechanical wind-up dog that was fuzzy-cuddly and would do a more graceful backflip than this Atlas Robot guy and land on his feet every time.

C'mon, let's get real. At 16 years old, 4'9" tall and well under 100 lbs, Mary Lou Retton, could have kicked this "super" robot's ass in gymnastic backflips fifty times over. (Click on image to view the video.)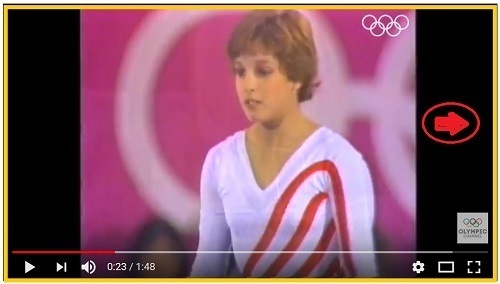 Oh, and by the way, take a look at the Atlas Robot shortly after its historic demonstration of its "super" backflip capabilities. (Click on image to view the video.)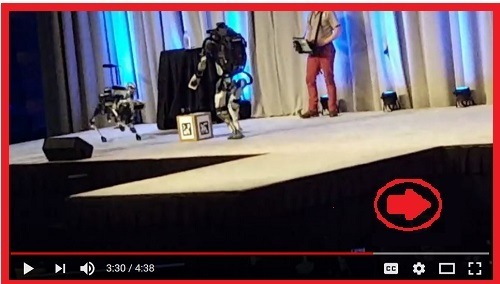 Okay, okay, I know that making fun of a poor robot isn't nice. But I believe in giving back in kind that which one receives. And to my mind, the Prophets of AI display a deep and abiding contempt for your and my intelligence ― witness their propensity to constantly tell us they have achieved what they very clearly haven't yet accomplished.
One could, of course, write the divergence between claims about Artificial Intelligence and Reality off to the fact that those working in AI come mostly from the computer industry.  For the computer hardware and software industry is, in my experience, the only business sector where it is commonplace to deliver a defective or unfinished product, then spend months and even years charging customers and clients hundreds of thousands, even millions of dollars to correct problems that never should have been part of the delivered product in the first place

But I suspect the more likely explanation is that the quest to develop Artificial Intelligence, in the true sense of the expression, may be very much like the pursuit of meaningful manned space travel  ― subject to a radically rising curve of diminishing returns, so steep that the effort expended will never fully achieve the dreamed-of final objective.    ― Phil Friedman

Author's notes:  This piece is the third in a series on Artificial Intelligence that I am writing from a layman's point of view, one that is not filtered through the eyes and judgment of someone with a vested interest in the hyping of AI. If you'd care to read the other articles in the series, they are:
1) "Artificial Un-Intelligence"

2) "The Emperor May Be a Bot... But He Still Has No Clothes"

3) "The Robots Are Coming, the Robots Are Coming"

If you enjoyed this post and would like to receive notifications of my writing on a regular basis, simply click the [FOLLOW] button on my beBee profile. Better yet, elect there to follow my blog by email. As a writer-friend of mine says, you can always change your mind later.
As well, if you feel this piece is of value, please like it and share it around to your network —  whether on beBee, LinkedIn, Twitter, Facebook, or Google+, provided only that you credit me as the author, and include a live link to the original post.
About me, Phil Friedman:   With some 30 years background in the marine industry, I've worn different hats — as a yacht designer, boat builder, marine operations and business manager, marine industry consultant, marine marketing and communications specialist, yachting magazine writer and editor, yacht surveyor, and marine industry educator. I'm also trained and experienced in interest-based negotiation and mediation.  In a previous life, I was formally trained as an academic philosopher and taught logic and philosophy at university.
Before writing comes thinking (The optional-to-read pitch):

As a professional writer, editor, university educator, and speaker, with more than 1,000 print and digital publications, I've recently launched an online program for enhancing your expository writing: learn2engage — With Confidence. My mission is to help writers, would-be writers, and business people who want to enhance their reasoning and writing skills, master the logic of discussion, and strengthen their ability to deal with disagreement.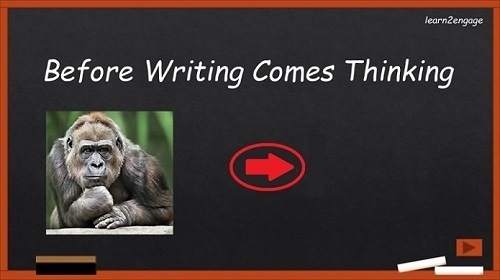 For more information, click on the image immediately above. To schedule an appointment for a free 1/2-hour consult email: info@learn2engage.org. I look forward to speaking with you soon. 
Text Copyright 2017 by Phil Friedman  —  All Rights Reserved
Image Credits: Phil Friedman and Google Images.com


#AI  #ARTIFICIALINTELLIGENCE  #FUTURISM  #PREDICTINGTHEFUTURE
#CHATBOT #ROBOTS #BOT #SHOWMETHEINTELLIGENCE #AIREVOLUTION

You may be interested in these jobs
Found in: beBee S2 US - 5 days ago

---

Resume Library

Nampa

Full time

Overview: · St. Luke's Health System in Nampa is seeking a Radiologic Technologist to join our team · Busy Family Medical Clinic - only have one technologist on staff so must be willing to jump in to help wherever needed. Close knit family atmosphere. · Monday - Friday 8:15am - ...

Found in: beBee S2 US - 2 days ago

---

Amazon, Inc.

New York City

Full time

Amazon is building a world class advertising business and we are responsible for defining and delivering a collection of self-service performance advertising products that drive discovery and sales. Our products are strategically important to our Retail and Marketplace businesses ...

Found in: beBee S2 US - 2 days ago

---

Aya healthcare

Spencer

Freelance

Aya Healthcare has an immediate opening for the following position: CT Tech in Oklahoma City, OK. · This is a 1-week contract position that requires at least one year of CT Tech Radiology / Cardiology experience. $1237/week - $2267/week. · We'll work with you to build the healthc ...