2 months ago · 2 min. reading time · visibility ~10 ·
Consultant Marketing Your Junto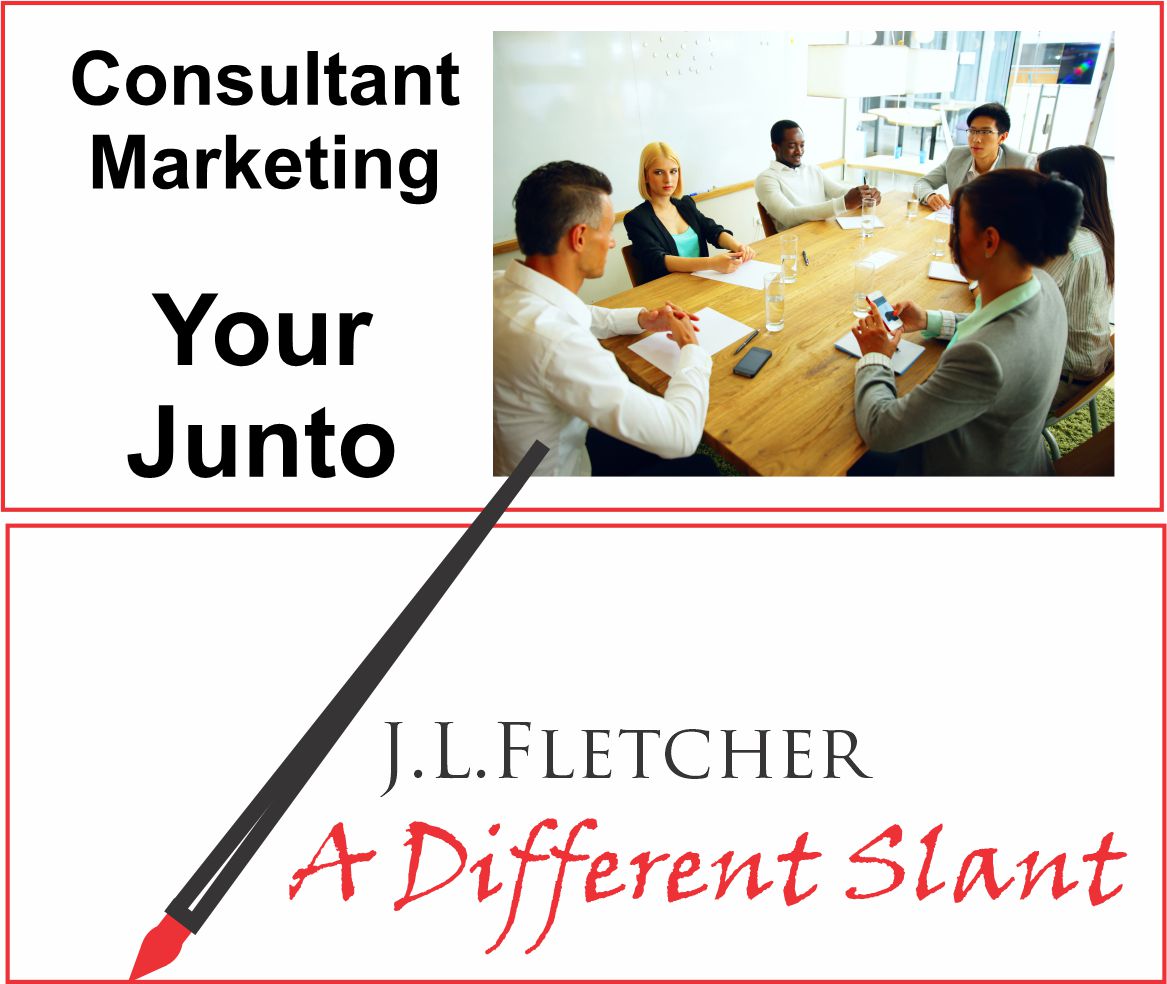 I was researching Peer Groups commonly called masterminds as an extension of Credibility to Cash my planned three day intensive for Consultants, Coaches and other Independent Professionals. 
Credibility to Cash will provide significant training in how to build and maintain Trust as a primary Business Development Strategy. It will incorporate: 
Mastery of networking to new business
Jacking up Oxytocin to win.
30-Second marketing
Website hacks that generate phone calls
Life hacks that make it all worthwhile
Speaking to Build your Business (including a free copy of the book)
CRM, Virtual Assistants and staying on top of social media
The essence of it
Credibility to Cash will contain in-depth enlightenment in all the marketing skills necessary to build a business, a brand and a life of joy. Attendees will get the strategy, the tactics and practice at implementation.
There is a test
Everyone that attends will be evaluated. Only a select few will be asked to join in a mastermind group composed of those that have proved their worth during the intensive. Your abilities will be reviewed in terms of how you are profiled on the Wealth Dynamics system. 
We will be looking for those few individuals that, with a little help, can discern their true ability, clarify the path to satisfaction and achieve their true potential. The job of the peer group I have in mind is to help you accomplish your personal goals. 
A mastermind is a peer-to-peer mentoring group used to help members solve their problems with input and advice from the other members. The concept was coined in 1925 by author Napoleon Hill in his book The Law of Success, and described in more detail in his 1937 book Think and Grow Rich.
This is not a new idea. It is one that has stood the test of time. It works.
I was looking for a name
I started with Multimind which I thought I had invented. Wrong! Robert Orenstein citing studies of hypnosis and multiple personality, explains how several minds coexist in each of us – that we have many "small minds" which simultaneously, but independently process feelings, fantasies, ideas, fixed routines, and interpersonal responses, and how different parts of our minds come to the fore to handle different situations.
There were all kinds of variants with a descriptor and the word Mastermind: Kickass Mastermind, Platinum Mastermind, Greatness Mastermind, etc. Original names for the concept included: Vistage,  Business Network International, Young Presidents Organization and Genius Network.
Ben Franklin's group
As I researched I happened on the fact that Ben Franklin and his cronies formed the Junto, a club for mutual improvement established in 1727 to debate questions of morals, politics, and natural philosophy, and to exchange knowledge of business affairs.
The business peers of the Junto gave us our first public hospital, library, and volunteer fire department. The group encouraged both civic and personal growth. They prospered by helping each other and the community they lived in.
I'm thinking of calling my group a Junto. 
The only question is what to add to that peer-to-peer group moniker to describe the member I'm looking for. Here are some of the names under consideration:
Inner Circle Junto
Inside Track Junto
Legendary Junto or Junto Legendary
Legends Junto
Stellar Junto or Junto Stellar
Life of Joy Junto
Triumph Junto
If any of them strike you as appropriate, let me know. This is just  the first round of development but once it is named I'll be moving quickly. 
And so it goes.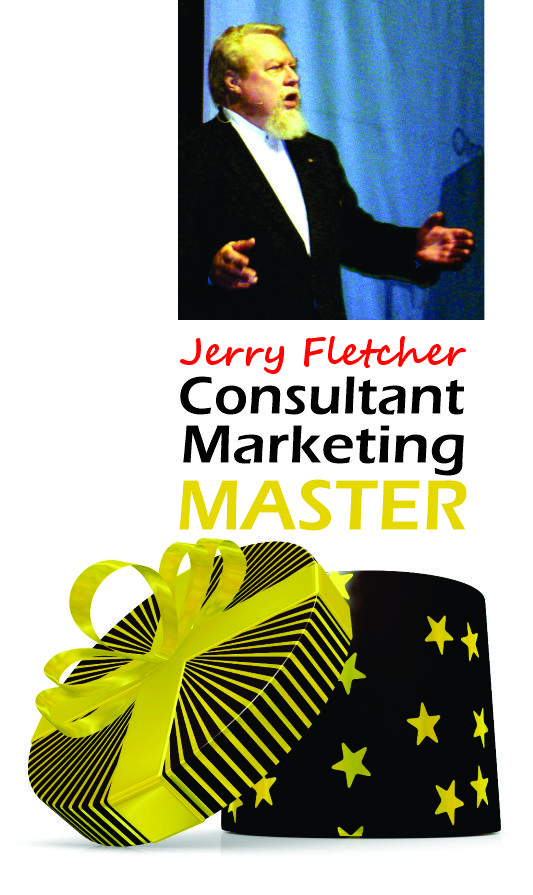 Jerry Fletcher is a sought-after International Speaker, a beBee ambassador, founder and CEO of Z-axis Marketing, Inc. 
See Jerry's speaker demo reel.
His consulting practice, founded in 1990, is known for on and off-line Trust-based Consultant Marketing advice that builds businesses, brands and lives of joy. 
Consulting: https://www.JerryFletcher.com
Speaking: www.NetworkingNinja.com"> https://www.NetworkingNinja.com
You have no groups that fit your search