Conversations Get Closes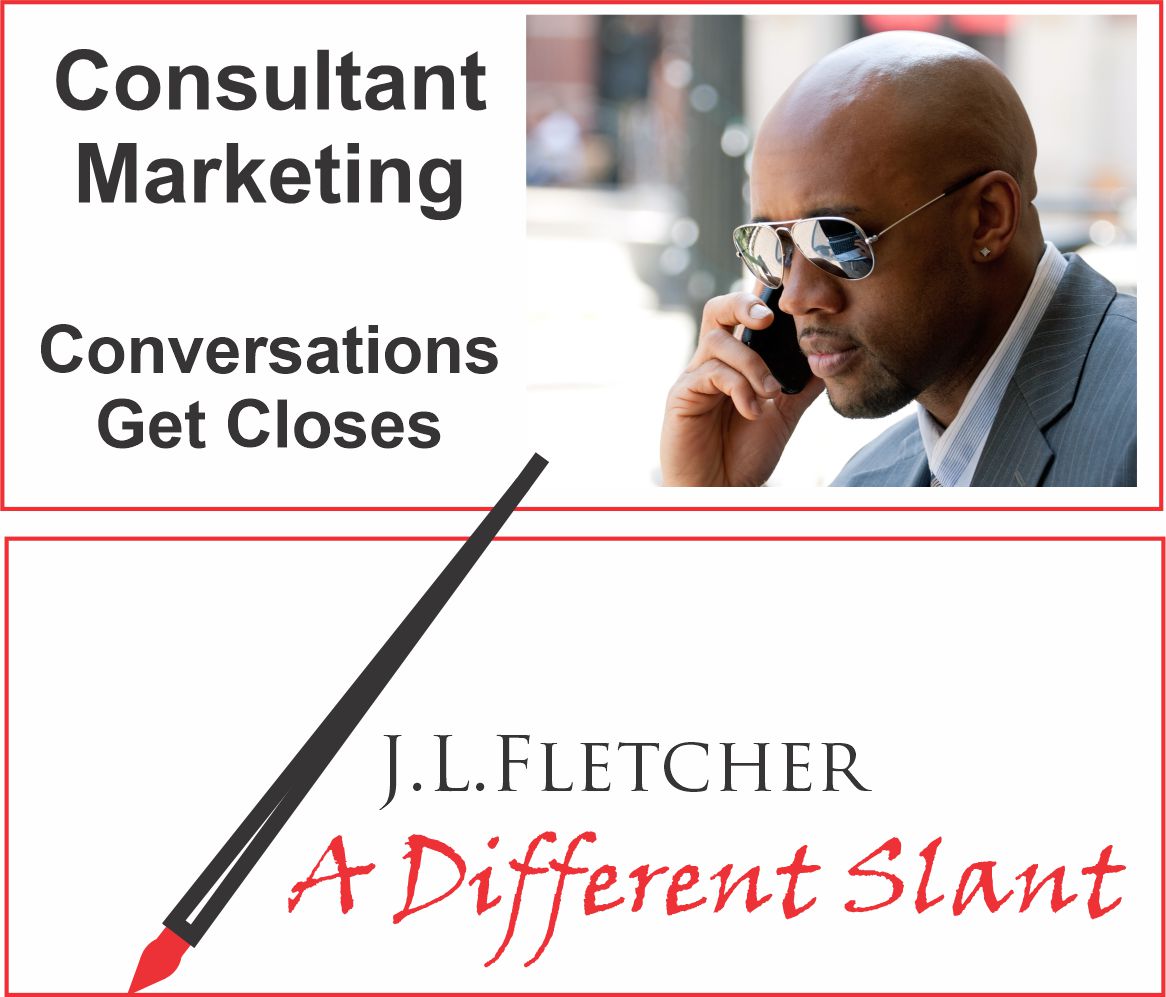 "I put all this time and money into SEO and I'm still not getting any new business!"
It is not an unfamiliar complaint. It is the lament of every consultant and entrepreneur that provides a service at the point when they have decided to generate all their business on-line. Lately because of Covid I hear it more frequently because SEO is like putting a band aid on a massive chest wound. My advice to that despondent client (at the end of the blog) was to have some conversations.
Human nature 
My clients are elite consultants, primarily in North America. Each year I survey the market to determine what marketing strategies and tactics are working. (I'm getting ready to do it again this year in Q4. Let me know if you are willing to answer about 20 questions to get the report before the public. E-mail me at  Jerry@Z-axisMarketing.com) 
What I've found over the years from both the survey and my selected one-on-one follow up calls is that Trust is the gating factor at every step in the customer journey. 
They Trust because of referrals from friends and colleagues
They Trust the way you introduce yourself
They trust the words you use to describe their problem
They Trust the solutions your content describes
They Trust because your testimonials include concerns
They Trust because your Social Media is consistent
 They Trust because you are not afraid to talk to them
Credibility to Cash
The reason we do what we do in terms of marketing is to move from Credibility to Cash. If a prospect doesn't believe in us we are never going to win their business. If we can't convince them to follow the path to our capability we will not close any new business. How do you build trust? What actions can you take to get to that essential conversation, face to face, via phone or via Zoom? 
Referrals that build trust
Referrals or comments from multiple sources that use the same words and site the same outcomes are more believable than a scattered tangle of conflicting observations. The way to assure consistency is to always use the same information to describe the kinds of folks you work with, what you do for them and the outcomes they get working with you. Their conversations can build trust for you. Conversations get closes.
A Trust-based Self Intro
You've got to be memorable. If they can't remember you, it is over.  That means you have to step away from the generic and find a unique way to identify yourself. You need to find an answer to the question, "What do you do?" that becomes an ear worm a kind of hard to forget description of you and your services. The trick is to make it striking and linked to your name. For example: "I'm Jerry Fletcher, Master of Consultant Marketing."  If you use a similar hook everywhere your conversations in person and on and of line, in print and video will build trust through consistency. Conversations get closes.
Problem descriptions that generate Trust
You can't pull this off if you haven't done your homework. About 80% of the people that need your help are dealing with the same basic problem. Understanding their concerns is how you earn their trust. Having an in-depth grasp of the difficulty and the words they use to describe it gives you a way to show a sympathetic perception of what they are going through. The words I use to establish this are: "You know how everyone tells you that you have to be memorable but nobody tell you how to do it?"  If they have that problem they are on board immediately. If not, they may think about how that impacts their business. Either way, if your words suggest a further conversation is warranted you have joined them on their journey. Conversations get closes.
Solution statements that lead to Trust
Can you summarize your services in a sentence?  What is the view of how you solve problems looking down from 30,000 feet? Your description should be put together with the idea of having the prospect Trust in what you deliver.  Here's what I say, "What we do is guide you in crafting a unique trust-based strategy to build your business, your brand and a life of joy." The word "guide" says I'm going to help you do this not do it for you. The words craft and unique imply that this is going to be tailored for you. Outcomes? Build your business, your brand and a life of joy. The solution description says there will be a great deal of conversation in getting to a solution. Conversations get closes.
Testimonials that build trust
All of us want to believe that the resource we are coming to trust is worthy of our faith. That is why we turn to reviews and comments to see what others think. What people say about your services is usually presented on social media profiles and web sites in the form of testimonials. Too often they are sentimentally laudatory or just a spouting of numeric results. Our research indicates that the testimonial that incudes concerns that were overcome are significantly more powerful. Here is one from my web site: "When he proposed I answer the question, What do you do? with I'm the Business Defogger and Accelerator, I thought he was nuts. Then I tried it. Everybody gets it. Nobody forgets it."  When your testimonials are like having a conversation their power increases geometrically. Conversations get closes.
Trust from consistent social media
You can go crazy trying to keep up with social media. All the apps are one thing but your interactions on those sites are also subject to prospect scrutiny. And don't over look your profiles regardless of where they appear. Are you in the directory for an organization or two? What does it say about you in the profile? Yes, That, in my view is a form of social media. To the degree possible, I use exactly the same self intro in every profile and every directory. Consistency builds believability and stimulates conversations. Conversations get closes.
Conversations get closes
The single biggest error made by most businesses is not prominently displaying the telephone number on the first panel of your home page. If prospects can't see how to have conversation with you in 3 seconds or less, they are gone. Offering to have a telephone discussion with a prospect gets them one step closer to working with you. Whether you offer a strategic conversation or simply to answer their questions it is a powerful conversion technique. Last year some trusted colleagues found that if you called back a person that had abandoned their cart that you could convert between 13 and 30% of them to customers by simply offering to answer questions and direct them to the best deal for them. 
Consultants find that they close 25 to 50% of all prospects they engage in a conversation. Yes, do the SEO. More importantly make sure that you offer a conversation throughout your website. Gather Name, e-mail and telephone number at a minimum before you make the call. Test gathering other data to see how it changes requests for calls. And don't be afraid to reach out to past clients and referral sources for a conversation that could lead to new business or just a better understanding of the market. Have a conversation whenever you can. Conversations get closes.
And so it goes.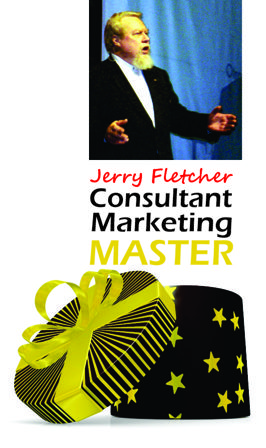 Jerry Fletcher is a sought-after International Speaker, a beBee ambassador, founder and CEO of Z-axis Marketing, Inc. See Jerry's speaker demo reel.
His consulting practice, founded in 1990, is known for on and off-line Trust-based Consultant Marketing advice that builds businesses, brands and lives of joy. 
Consulting: https://www.JerryFletcher.com
Speaking: www.NetworkingNinja.com"> https://www.NetworkingNinja.com
You may be interested in these jobs
Found in: Jooble US - 5 days ago

---

Lockheed Martin

San Mateo, CA

Job ID: 618054BR · Date posted: Jan · 16, 2023 Locations: · Sunnyvale, California · Program: CCA Description: Take your career to a new level and work at an extraordinary company in Sunnyvale CA The coolest jobs on this planet... or any other... are with Lockheed Martin Spa ...

Found in: beBee S2 US - 5 days ago

---

UNC Health Care

Holly Springs

Full time

Become part of an inclusive organization with over 40,000 diverse employees, whose mission is to improve the health and well-being of the unique communities we serve. · Summary: · Responsible for assisting the professional caregiver in the delivery of patient care, transporting p ...

Found in: Jooble US - 3 days ago

---

As an Expert, you are a leader in sales, product knowledge, and solutions, and highly influential in how you engage with customers. · But you also know how to turn mild customer curiosity into intense interest - and ownership. As new products and initiatives emerge, you are the f ...