5 years ago · 4 min. reading time · ~10 ·
Inbound Marketing Revisited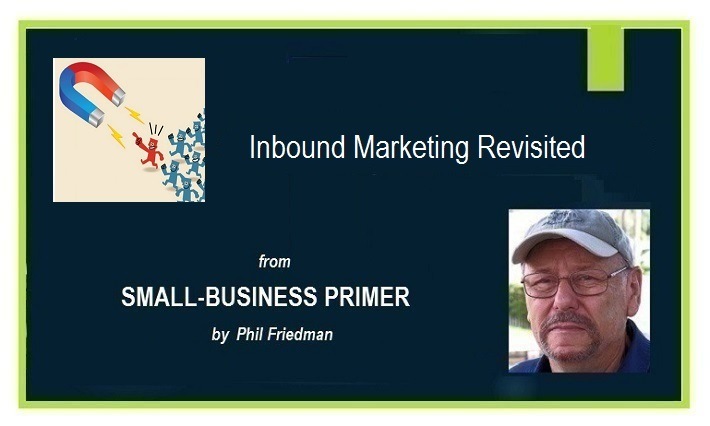 INBOUND MARKETING, LIKE GUERILLA MARKETING, FITS SMALL-BUSINESS TO A TEE...

Preface:  This post is excerpted from my soon-to-be-published book on small-business. It is written not from the perspective of a marketing guru, but from that of someone who has spent the vast majority of his adult working life as the serial owner and operator of several small businesses.
Guerrilla marketing: a strategy and approach to marketing and advertising developed to enable businesses to promote their products or services in an unconventional way, on minimal budgets. It involves high energy and imaginative efforts that focus on grabbing the attention of the public at a more personal and memorable level than traditional marketing.
Paraphrase of Jay Conrad Levinson's definition in his book"Guerilla Marketing" (1984)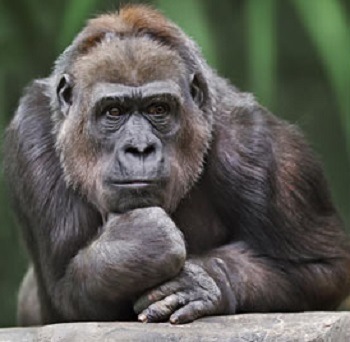 What's come to be known as "Inbound Marketing"  fits neatly into the class of marketing approaches dubbed "Guerilla Marketing" by advertising icon, Jay Conrad Levinson.

Levinson — who had a collaborative stake in such classic marketing icons as the Marlboro Man, the Pillsbury Doughboy, Allstate's good hands, United Airlines' friendly skies, Sears Diehard battery, Morris the Cat, Tony the Tiger, and the Jolly Green Giant — might even be considered the progenitor of inbound marketing.
For while contemporary inbound marketing had to wait for the full development of digital publishing, and the interactive capabilities of the Internet and the Worldwide Web, the principles were laid down more than a decade earlier, when Levinson said that,
"The road to profitability is paved with credibility. Credibility is something you earn by how you market, where you market, how you treat people, how you act, and your overall level of professionalism. Away from the business arena, the term is street cred, and it's the road to respect."
Jay Conrad Levinson in "Guerilla Marketing" (4th edition)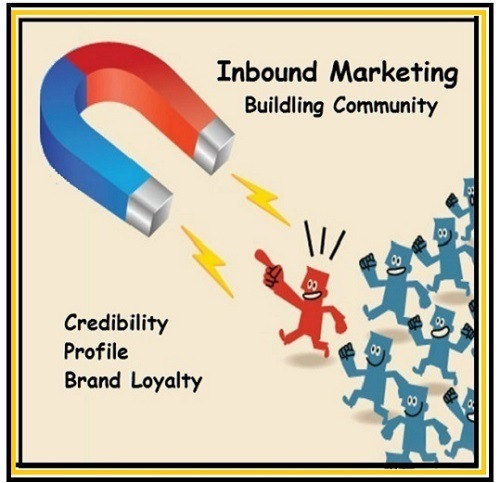 As previously mentioned ("Content Marketing vs Marketing Content"), Inbound Marketing involves pull and is an effective way for small businesses to foster longer-term development and nurturing of brand recognition and loyalty.

Inbound marketing is a subtle, non-deceptive method for encouraging customers to think of, and come to you as a known and trusted quantity when they come to making a buying decision.

In my experience, effective inbound marketing proceeds by...
1) Drawing prospective buyers and clients for the goods and/or services you offer into a relationship with you and your firm by providing them with value prior to presenting them with the inevitable sales pitch.
2) This is accomplished by nurturing the growth of a community of customers, clients, and prospects with a durable interest in what you do and sell, and how their lives are made better by what you offer and sell.
In other words, inbound marketing concentrates on building brand recognition and loyalty, as opposed to just visibility.
By consistently providing genuine take-away value, an inbound marketing program develops consumer engagement...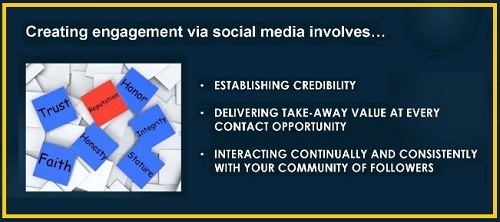 Inbound marketing is neither easy nor simple. It requires a significant allocation of resources, whether supplied in-house or contracted out. And make no mistake, it requires much more than just a familiarity with the product(s) or service(s) being marketed.

Inbound marketing is all about engaging your prospects, customers, and/or clients. Engagement comes from conversation. Therefore, anyone ― in-house or outsourced ― has to know enough not only about the product(s) and/or service(s) a small business sells but must be sufficiently knowledgeable and experienced in the relevant field in order to credibly carry on the conversation so essential to building engagement.
Sometimes, a small firm has to contract outsourced help in packaging and managing in-house participation in inbound marketing. Which is fine. Just keep in mind that, no matter how small the business, inbound marketing cannot be trusted to an I-can-write-about-anything marketing copywriter.

Indeed, forget what some self-designated social marketing whiz kid may tell you, you can't fake it until you make it...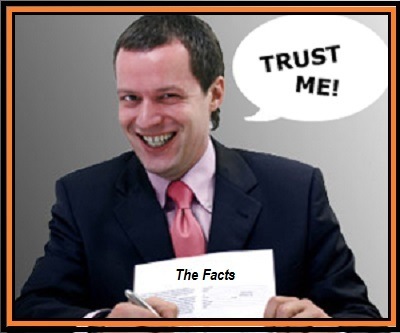 I can tell you for sure, for example, you can't fake it in the boating market, where many potential customers and prospects out there are relatively well educated, have read books and articles about their favorite pastime and its hardware, taken courses in relevant subjects, spent days and days at boat shows, as well as years actively discussing issues with their compatriots on the marina docks.
The upshot is that a small business owner will usually either have to participate him- or herself (if the owner is the company's only expert in the relevant field), or will have to assign one or more employees, who are themselves sufficiently articulate and expert to carry on a credible "conversation".

Whatever a small business operator elects to do in this respect, he or she should never forget that inbound marketing represents a double-edged blade. For the same opportunity to build brand recognition, credibility, and loyalty by means of inbound marketing, also represents a potential occasion for a firm to make a fool of itself.   ― Phil Friedman
Postscript: This is an excerpt from my upcoming eBook, Small-Business Primer: Real -World  Tips for Starting and Running Your Own Small Business. For information on securing a copy, email  phil@portroyalgroup.com and put "small-business book" on the subject line.

Author's notes:   If you found this article of value, you  might also want to look at some of my other writing about small business operations, management, and marketing:
"Five Ways to Improve Profits... Now  (Pt. I)"
"Five Ways to Improve Profits... Now  (Pt. II)"

"Common Myths About Starting Your Own Small-Business"

"Small Businesses Need to Keep a Close Eye on Gross Profit"
To receive notifications of my writings on a regular basis, click the [FOLLOW] button on my beBee profile. Better yet, click [Subscribe To This Blog by Email].  As a writer-friend of mine says, you can always change your mind later.
Feel free to "like" and "share" this post and my other LinkedIn articles — whether on LinkedIn, Twitter, Facebook, or Google+. I ask only that you credit me properly as the author, and include a live link to the original work.
If you are interested in yachts, are allied with the yacht building industry, or operating a small business in another sector, you should consider joining my beBee Hive,
THE PORT ROYAL GROUP for Yacht Builders, Buyers and Owners
where you will find experienced industry professionals discussing a wide range of topics. The ongoing conversation is always interesting, informative, and 100% industry insider.
Finally, If you would like to discuss marketing, management, or other issues you face in your efforts to join the ranks of small business, email or message me to arrange for a free, no-obligation, initial consult.email or message me to arrange for a free, no-obligation, initial consult.

 or message me to arrange for a free, no-obligation, initi

About me, Phil Friedman:   With 30 some years background in the marine industry, I've worn numerous hats — as a yacht designer, boat builder, marine operations and business manager, marine industry consultant, marine marketing and communications specialist, yachting magazine writer and editor, yacht surveyor, and marine industry educator. I am also trained and experienced in interest-based negotiation and mediation. In a previous life, I taught logic and philosophy at university.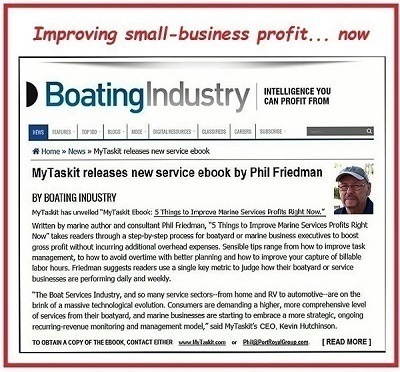 #MARKETING #DIGITALMARKETING #INBOUNDMARKETING #MARINEMARKETING #BETTERMARKETING #SOCIALMEDIAMARKETING #CONTENTMARKETING
buzz @beBee


""""""""
You may be interested in these jobs
Found in: Talent US± - 1 day ago

---

Lead PHP Developer (100% remote, SaaS, responsible for technical direction) · Are you a Lead PHP Developer that, in addition to hands-on development, enjoys getting under the hood of a SaaS product suite and identifying how to make it more efficient, optimized, and foundationally ...

Found in: Talent US+ - 1 day ago

---

Responsible for the delivery of patient care in their area of specialty through the process of assessment; evaluation; diagnosing; recognition and prevention of adverse event; planning; and implementation. · Performs responsibilities in four areas of practice: · clinician, teache ...

Found in: Talent US± - 6 days ago

---

Overview · Centurion is proud to be the provider of comprehensive healthcare services to the Florida Department of Corrections. · We are currently seeking a full-timeSite Medical Director to join our team at HamiltonCorrectional Institutionlocated in Jasper, Florida. This facilit ...