5 years ago · 2 min. reading time · visibility ~10 ·
Never Underestimate Your Customer
A VW Bug Adventure
My accelerator pedal dropped to the floor when the light turned green and I tried to move forward. Reaching down while horns were honking behind me, I tried to pull the pedal back up to rest on the accelerator pin*. The pin had disappeared. A woman behind me ran up to my window and asked if she could gently push my car with her car into the driveway to the right of the light, where there happened to be a garage with a mechanic on site. I nodded yes, please!
*On old VW bugs, the gas pedal used to just sit on top of a pin that stuck out from the side of the floor.
When my car was safely parked, the woman pulled up next to me to see if she could help. I got out of the car, dressed in a white tuxedo shirt, black mini skirt and pumps, ready for a cocktail shift at a fancy restaurant in town. The woman offered to take me to work after I spoke with the mechanic, so she was there, watching while I spoke with the mechanic. The mechanic came out to take a look -- I saw his stomach first, then his beard as he came out of the garage. He was every stereotype you can imagine; large, filthy, and with suspenders holding up his pants below his belly. He took one look at me and I could feel the target he thought he could see on my face. The car was still running and I had opened the trunk - it was a '74 Super Beetle. The mechanic squatted down next to the car and looked at the engine.
I told him: "The throttle cable snapped." He stared at me. Then he stared at the engine some more. I said "the throttle cable snapped and I need to get to work. I'm going to be late for work."
He stared at me. He stared at the engine. Then he pulled on the throttle to rev the engine. He said "let's just take a look here."
I admit it. I lost my temper. I was frustrated, hot, and late for work. I used my hip to push him out of the way (I didn't want to touch him with anything that wasn't black already), reached toward the throttle, and started to pull the accelerator cable from that end. On a VW bug, the throttle cable snakes through the undercarriage of the car, then pops up into the driver's side floor, where it connects with a pin. The pedal sits on top of the pin. Yes, the pin that disappeared under the gas pedal. I pulled the cable; I pulled until the sheared end popped out, about 12 inches of it hanging from my fingers.
I slapped the end of the cable on the mechanic's chest:
"The (snap.) Throttle (snap.) Cable (snap.) Snapped (snap.) I need you to get a new cable from Scott at Foreign Auto Parts downtown, put the car up on the lift, and snake it back into the pin. It should take about 20 minutes and the cable should cost about $15. I'll pay you $50 to do this. It's all I can afford. I'll pick it up tomorrow morning around 10. Ok?"
He nodded, silent. I got into the car with the woman who rescued me. I was shaking with anger and frustration. I couldn't afford this. Rent was due in a few days. I was near tears when the woman turned to look at me, put her hand on my arm, and started laughing, a big, deep belly laugh. She was laughing so hard she had tears in her eyes.
"I've never seen anything like that before in my life. That was absolutely the best! Did you see the look on his face? He was in total shock. He completely underestimated you."
She was laughing so hard that I couldn't stay angry. I started to laugh with her. As I got out of her car to go to work, I told her how much I appreciated her help. It was everything in me not to burst into tears of gratitude. She reached out and put $20 in my hand. When I told her I couldn't take the money after all she'd already done, she laughed again and said $20 was the least she could pay for that experience.
Although the mechanic apologized to me when I went to pick up my car the next morning, I never set foot in that garage again, and never recommended it to anyone.
Have you ever underestimated a customer, only to be embarrassed afterward? Have you been underestimated? How did you handle it?
*This post was originally published on LinkedIn.

About me:
A skilled teacher and entertaining speaker, I offer storytelling keynotes, trainings and workshops and one-to-one coaching. I teach people how to find their stories, organize them, and share them across platforms. Learning to tell your story is the key to your success. Learning to understand your audience and make your story effective is the key to storytelling. I love people, which is why I'm devoted to helping people find better ways to connect and improve their lives by improving their storytelling skills. 
I believe in being human in all our faults and beauty in every environment. If you think you can separate your personal and professional brands, you're delusional. I share my thoughts on this via Twitter sometimes, @sarahelkins
"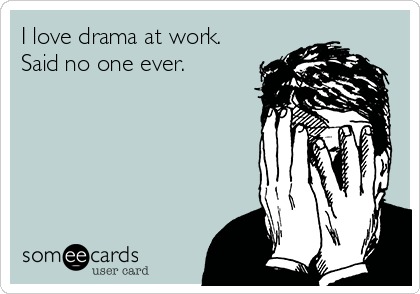 Drama at work? Why does that happen?
And how can we avoid it? · We've all experienced d ...
3 years ago · 3 min. reading time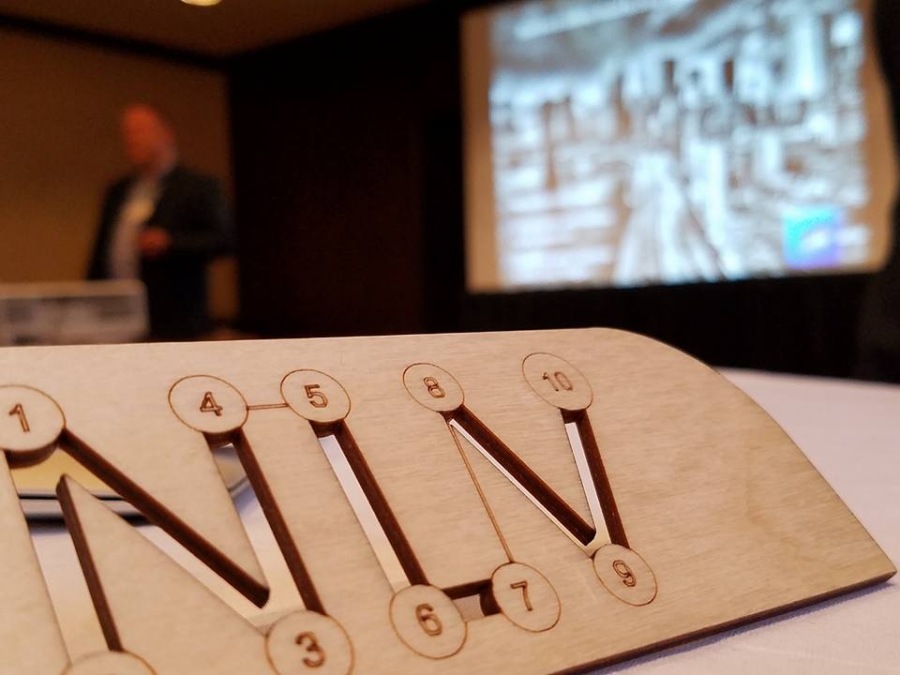 It's the Journey
The inaugural No Longer Virtual was exactly what i ...
4 years ago · 3 min. reading time

Last Call: Register for No Longer Virtual
Or regret missing out on this inaugural event... · ...
4 years ago · 1 min. reading time
You have no groups that fit your search