There was an Old Woman Named Sarah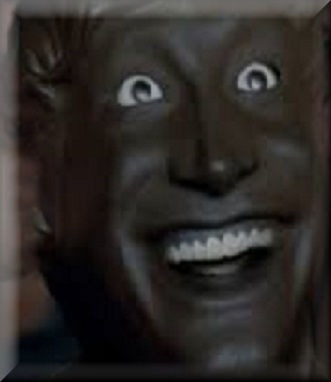 I remember Sarah. 
She was my best friend's mother. At 84, and residing in assisted living, she was a bright spot in my life. My friend offered to pay me for my interactions with her, but I declined. My favorite activity with her was to traipse around town—her in a wheelchair—getting lost amongst the back streets. When she resided in Salem, we trekked the streets there.
.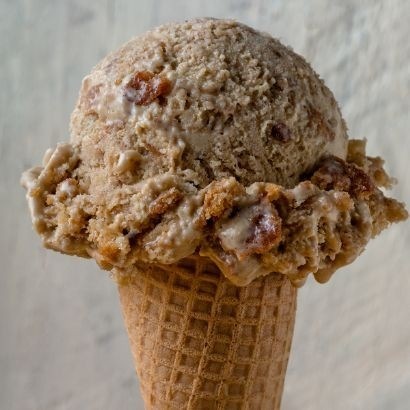 .
.
.
Our goal for each travel in Salem was ice cream. Chocolate ice cream had been forbidden by staff in the home because they felt it contributed to her incontinence. They were probably right—they were in the know—but I saw in front of me an old woman being stripped of the elements of living, piece by piece, and railed against it. She had already been denied her nightly Manhattan. Chocolate ice cream was not, in my view, going to meet a similar demise.
.
.
.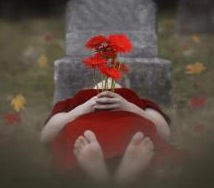 Why bury the dead when they're alive?
.
.
My arms were strong and my gait steady. Sarah was a minute woman, but the wheelchair was old and unwieldy. Still—I pushed and struggled to hide my huffs and puffs. I wanted Sarah to feel special and unburden-some. We found ice cream parlors and reveled in our favorite flavor—nuts and sprinkles included.
One day, the skies were threatening. I took her on our sojourn anyway. I had passed an ice cream parlor in my travels and sought to wheel Sarah there. We made it, got our ice cream, reveled in the flavor, and poof, the skies opened up with a deluge of rain. I mean—it was not raindrops; it was streams of water.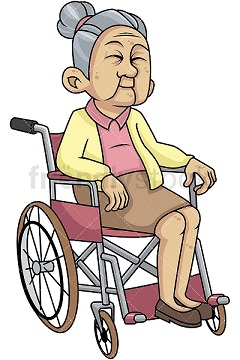 Ice cream was one thing, but I was not willing to subject the old woman to probable pneumonia. The service provider handed me a many gallon trash-bag, and we set out. Sarah tolerated her trash-bag raincoat like a trooper. I had ripped a hole for her face and draped it over her and the wheelchair. We set out in the soaking rain.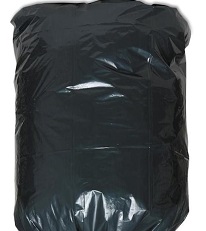 Picture it—a tiny face topped out by a peak in a huge, dark-green coverlet—being wheeled along by a being—diminutive herself—hair streaming down her face in tune to the rain—smiling as if (and it could be) there was no tomorrow.
I made my way through the streets with my green bag—arriving at the back entrance to the facility—and it was a few moments before staff realized it was me with Sarah and not a bag lady seeking to rummage through their trash. One came to ward me off until she realized there was a lady in the bag.
Sarah beamed that day. She had so little chance for adventure, and I had given her one.
.
.
Sarah's gone now—but I will always remember that beaming face poking out from a hole torn in a trash bag.
.
.
.
Copyright 2017 Joyce Bowen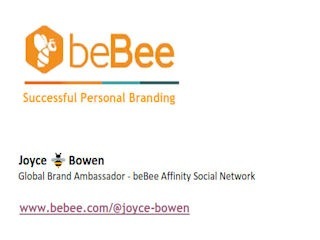 .
https://www.bebee.com/@joyce-bowen
https://joyce-bowen.com/
Articles from Joyce 🐝 Bowen Brand Ambassador @ beBee
View blog
You may be interested in these jobs
Found in: Jooble US - 3 days ago

---

Description: · Global engineering firm looking to add a Staff Engineer with 1-5 years of civil engineering experience. Must have at least EIT as well experience utilizing Civil 3D and GIS for civil projects supporting stormwater, grading, wastewater, site development, and water r ...

Found in: Jooble US - 1 day ago

---

H&R Block, Inc.

North Charleston, SC

What you'll do... · As you inspire people to make confident, informed decisions about their lives, careers, and money, you'll build client relationships that will grow stronger every year. · Joining H&R Block as an experienced, seasonal Tax Professional means you'll serve clients ...

Found in: beBee S2 US - 1 day ago

---

Business Title: Manager, Systems & Infrastructure Administration · Requisition Number: 9498- 23 · Function: Business Support Services · Area of Interest: · State: FL · City: Jacksonville · Description: · Known for being a great place to work and build a career, KPMG provides audi ...