2 years ago · 3 min. reading time · visibility 0 ·
The Love /Hate Relationship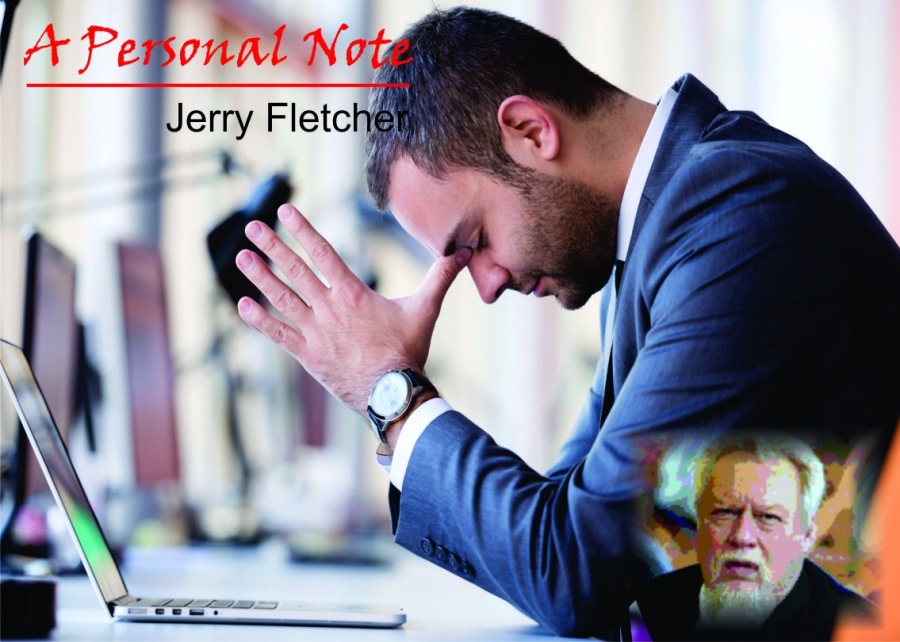 I was on a webinar this morning with Don Crowther, a tech guru that works mostly with new entrepreneurs. He freely admitted doing something I've often considered. He said:
"Once a year I open a window and throw one piece of technology out and watch it crash one floor down. Seems like the rest of the technology behaves a lot better for a while."

Don Crowther

Boy have I been there!
This afternoon I took a desktop I replaced to my friendly local neighborhood tech shop. I walked in, placed the all-in-one on the counter and said I had replaced it. My friend and sometime client, Marcus, looked across the counter and said,
"Would you like a hammer?

Marcus Hilderbrand
I was tempted.
Instead I asked him to scrub the hard drive and then contribute it to one of the charities he supports with used equipment and the knowledge of how to make it work.
I had replaced it with another all-in-one but had, on his recommendation, gone to Lenovo. I had to find a new manufacturer as Sony, maker of Vaio computers, had ceased manufacturing. I got a good deal and found myself with nearly 10 times the capability at a quarter of the cost!
Other than practically having to stand on my head to get the power cord connected through the hole in the back of book shelf the set up was a piece of cake.
Until I turned it on.
This lovely lady's voice commenced to walk me thorough the start up. She basically got me to the point where we were going to establish a wi-fi connection to my router. I whipped out my handwritten list of passwords and followed her directions to the letter.
An hour later I conceded defeat.
I called my internet connection for technical assistance. A few minutes later (8 minutes by their count) a young man came on line and asked how he could help me. I explained to him what I was about and we began a verbal dance—him, me and the recorded young lady.
An hour into trying every password I had he said something that is the kind of thing we technology illiterate have come to dread.
"The password is case sensitive."

Xfinty Technician

The exact password I had started with and typed in at least twenty times, now typed without capital letters worked. No one mentioned this when I first entered the password. There was no reason to note the fact on hand-scrawled password file. And it only cost me couple hours. Why worry about a simple little thing like that. Right?
Have you heard,
"The new security demands multiple e-mail addresses and a phone capable of receiving text to make sure you're secure."

Me
The way it works is if you change anything they will have a way to contact you to confirm that you are you. But only if your account information is up to date.
My account data had land line phones with no text capabilities. My alternate e-mail was one I had two houses ago and not kept paying for.
I'm an office 365 user as I have two desktops a laptop and a smart phone. Because of my own lack of passwords plus the security requirements I have not had access to One Drive, the online back up for files that makes it possible to access them from any of my devices.
I didn't have a second e-mail account, My office 365 supplier suggested that I get a gmail account. That solved the problem of not being able to access the e-mail account I had a couple years ago when I originally set things up.
"This shouldn't take long at all"

Kamind Technician

That's what the customer service guy from my Office 365 supplier said when we met on the phone for the appointment I'd scheduled to square away my one Drive and all the other security data on my account so I can use the new computer as I intended and make sure it is synced to all my other devices.
Two hours later after I relinquished control of the new desktop to a remote access software and I had once again participated in a dance with a remote technician and a sultry-voiced robot we managed to get the new machine on line.
I have all the Microsoft software and it is working just fine. Access to One Drive is up and running. All my computers are synced.
"Now, all I have to do is download and install two graphics suites and my chosen video editing program."

Me, ever hopeful.

This is going to be a piece of cake.
And so it goes.
______________________________________________________________________________________________________________________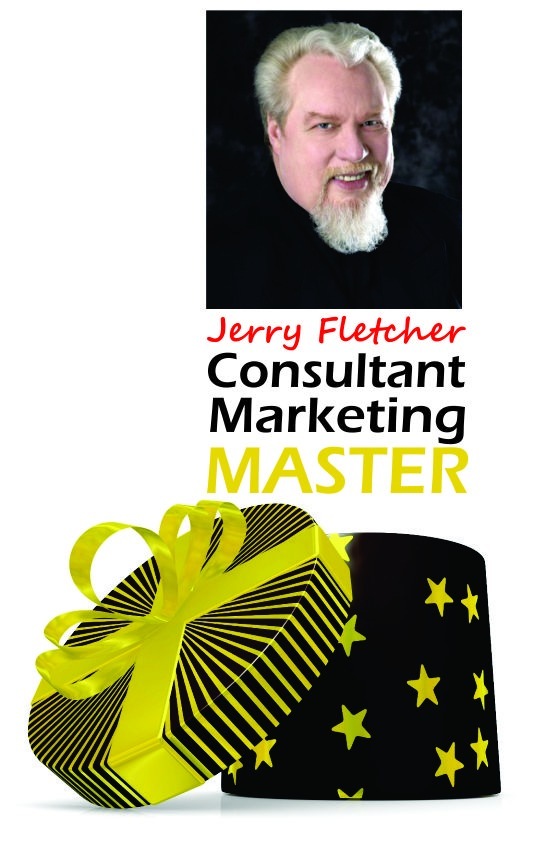 Jerry Fletcher is a sought-after International Speaker, a beBee ambassador, founder and CEO of Z-axis Marketing, Inc.
His consulting practice, founded in 1990, is known for on and off-line Trust-based Consultant Marketing and Brand development advice that builds businesses, careers and lives of joy.
Consulting: www.JerryFletcher.com
Speaking: www.NetworkingNinja.com