5 months ago · 3 min. reading time · visibility ~10 ·
"She not there"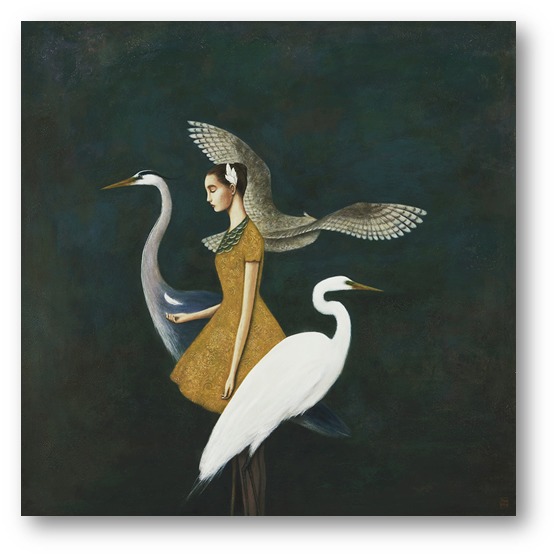 "She's not there"
Her name is "Wisdom"
Being in the Light is her delight
From darkness .. she takes flight
You won't find her hanging out with "unsavory characters"
Those considered: disagreeable & unpleasant because they are morally disreputable
"Take a walk on the wild side" *
Is this where "unsavory" beings hide?
There are many, varied & subtle shades of "unsavory"
From "unclean" to those trafficking in human-slavery
Is their conversation course? Is their character "seedy"
Are they "down & out" and desperately, deeply needy?
Despicable folk who somehow fell into darkness & stayed there
Tainted un-sainted characters are here & there & everywhere
You can find them living on the streets
You can find them lying in ivory sheets
Of "unsavory characters" you should be aware & BEWARE
Some may have made "rash decisions" & end up in DISPAIR
Others grew up in some nightmare .. and life is simply UNFAIR
Some took all the wrong turns & got caught in the devil's SNARE
Others fell into disrepair & live their life on a wing and a PRAYER
But there are those who masquerade behind veils
They hide in the light .. but DARKNESS prevails
Some hearts cannot be humanly-healed
Entryway is barred to their Netherworld
Might they really be wolves that appear in sheep's clothing?
Ravenous inside .. their spirit is dead & should give foreboding.
Their voices seem soft & cool .. their eyes seem clear & bright
They wear designer clothes but their being is infected by blight
And if you get too close .. something about their heart is not right
They are found in the roughest, broken-down neighborhoods
They are found in Legislatures & boardrooms selling their goods
Might they kiss you with words .. but be "unsavory" .. self-serving thugs?
Are those selling addiction better than the "unsavory" dealing illegal drugs
How many hurting people could be better helped with a simple .. savory hug?
People have this tendency to be fooled by outward appearances: external factors like beauty, wealth and worldly possessions.
But God looks at the heart.
God is not fooled or mocked
We are all farmers: people reap what they sow .. the seeds you plant will be your harvest
It's Wisdom or Woe
However, our roots will grow
By our fruits people will know
Do people love the dark or the light?
Do their lives seem wrong or right?
In life there are two ways to live
.. in the Light
.. or in the dark
We all battle DARKNESS .. and wolves are everywhere
Choosing "light" is intentional .. "in His Light, we have light"
Jesus gave this prescient foresight: "This is the verdict"
Light has come into the world, but people loved darkness instead of light because their deeds were evil.
Everyone who does evil hates the light, and will not come into the light for fear that their deeds will be exposed.
But whoever lives by the truth comes into the light, so that it may be seen plainly that what they have done has been done in the sight of God. – John 3
"The verdict" is preceded by the grace-filled invitation to gain eternal life - John 3:16-17
For God so loved the world that he gave his one and only Son, that whoever believes in him shall not perish but have eternal life.
For God did not send his Son into the world to condemn the world, but to save the world through him."




Do not be deceived: God cannot be mocked.

A man reaps what he sows

Whoever sows to please their flesh, from the flesh will reap destruction; 

whoever sows to please the Spirit, from the Spirit will reap eternal life." - Galatians 6




Giving honor where honor is due:

This post was inspired by Alan Geller and the song he chose "She's not there" by the Zombies

To the honor of Alan Geller - and his "Project X experiment" .. Subject: "unsavory characters"


https://www.linkedin.com/feed/update/urn:li:activity:6789359618624684032/?commentUrn=urn%3Ali%3Acomment%3A(activity%3A6789359618624684032%2C6789362734946418688)

My "in the Light" reflection to Alan's invitation to "share an interlude" .. offer a "different perspective."

My response to the: "AFTER DARK is a state of mind; where we investigate and exhibit different perspectives"

"In the Light" is also a "state of mind"




April April 23, 2021

Beautiful image: https://www.imprintgallery.com/duy-huynh.html

Reference:


* Walk on the wild side – song by Lou Reed https://www.youtube.com/watch?v=oG6fayQBm9w




"In His Light" .. I write

All rights reserved:  Fay Marmalich-Vietmeier 

If my words make you think … Great ;~)

As "iron-sharpens-iron" … I enjoy bantering with other BEES … please know, your feedback is as "honey"

A glimpse of the "Bee" called "me" ;~)

My caring nature makes me an advocate. My curious nature makes me a "queen of questions" but gifted with the ability to listen ;~) I am a woman of deep faith, a blessed mother, a voracious reader, a blossoming writer, a grateful person, and a lover of beauty. I treasure family, true friendships & my loyal clients. A "student at heart, I love learning: in every human dimension. Enjoy traveling, good books, good movies, good wine gardening & golf. 

I'm a "heart-to-heart" communicator.

https://www.bebee.com/@fay-vietmeier-pennsylvania

https://www.linkedin.com/in/faymarmalichvietmeier/detail/recent-activity/

https://twitter.com/femvietmeier

https://www.facebook.com/fayemv



You have no groups that fit your search