A "dream picture of oneself" Needs & Fanciful Desires, Wants & Wishes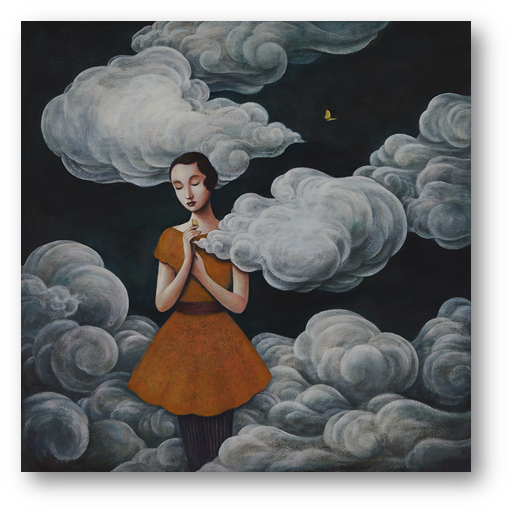 I'm going to start with the Epilogue because when you are AIMING for anything in LIFE .. it is wise to begin with the end in mind.
"Search for the master plan in the decisions .. that you make" (expectations that you set) – Farooq Omar
There are two ways to travel through life with all your dreams & desires wants & wishes
.. one way is with your heart toward God
He has a Divine "Masterplan" to redeem you .. to restore your soul.  He LOVES you. He has plans for your life "to prosper you & not to harm you" 
"God's plans for you, and His ways of bringing about His plans,  are infinitely wise." - Madam Guyon
.. the other way to travel through life is with your heart turned away .. with your back turned to God. 
In which case you are on your own .. "leaning on your own understanding" .. "Left to your own devices"  
There is an admonition:
"Be careful what you wish for"
.. You might get it.
.. It may not be for your good.
.. It may not be what you need.
"But sometimes things ain't what you think they're gonna be
What you want ain't always what you need
Don't know what you got 'til it's gone and you're out on your own
All you want is what you can't get back
Once you let it go, then you know what you have
Don't hold a candle to what you had
Sometimes what you think you'll find
It ain't quite what real life has in store
So be careful what you wish for" 
- Be Careful What You Wish For - Luke Combs
In a "dream picture of oneself"        
Do we stop to question: Are my "needs" .. my "desires" .. my "wants" .. my "fanciful" wishes rightly-ordered?
Or
Might they be woven on the loom of others' expectations or the "god of this age"?
"Wants are moderately purposeful however not submitted" – Farooq Omar
What should "wants" be submitted to?                                                 
Again: Where is your heart turned?
That is how your wants will be submitted. 
.. to Almighty God
.. or to the "god of this age" .. or the god of self ..  or others
The "supremacy of perception and consciousness" will be greatly enhanced by the "knowledge" of God and the discovery of His GRACE 🙏
Where is your "Compass of Destiny" pointed? Where is your focus? That's where you will go. 
https://us.bebee.com/producer/the-compass-of-destiny-ROQERBI0B70O
Needs, Wants & Desires
By definition: "DESIRES" & "WANTS" are wishful  or "fanciful" 
Want:
.. a desire for something
.. ought, should, or need to do something
.. have a desire to possess or do something .. wish for
Desire-Desired .. strongly wish for or want something .. set one's heart on 
Need: 
.. expressing necessity or obligation
.. require (something) because it is essential or very important
Are wants & desires a "detachment from the genuine" .. the Real?
Do they deter & distract? 
.. from commitment 
.. from reality
.. from needs
What is genuine?       
It is truly what something is said to be; authentic.
"The genuine keeps on applying its impact all through our grown-up lives .. since it is the stone against which every one of our dreams .. at last fall flat" – Farooq Omar
REALITY ever wars with needs & desires .. wants & feelings
The world is increasingly governed by FEELINGS & WANTS & DESIRES. 
All are "interwoven" .. yet many are disconnected from REALITY           
A profound question 
Do you "recognize the materiality of your reality"?   - Farooq Omar
(Materiality: the quality of being relevant or significant)
"I call these unintentional expectations: A RECIPE to Identify Misplaced Priorities – that LIKELY LEAD TO DISASTROUS EFFECTS." – Farooq Omar 
I can't think of a better example to "Identify Misplaced Priorities" that "LIKELY LEAD TO DIASTORUS EFFECTS" .. and the "materiality of reality"
Than the debt deficits of every nation on earth = (presently) 281 trillion (per Bloomberg) 
"While the real concerns NEED and the Imaginary concerns REQUEST; the emblematic is about WANT, the way that our dreams consistently fall flat before the REAL." – Farooq Omar
28 trillion USA – 14 trillion Japan - 7 trillion China – 2 trillion Canada      
Although in one does research - numbers are out of date & all over the board – reported by mad mathematicians or God knows who.
There is also a BRILLIANT Marketing application:
"Desires" are boldly, blatantly advertised & sold every moment of everyday
Selling the "nonexistent" .. this is the vibrant world of marketing .. washing over us every moment of everyday 
.. Buy this perfume and you'll get the man of your dreams
.. Buy this car and you'll be successful & powerful.
"In the modern world of business. It is useless to be creative, original thinker unless you can sell what you create.
Cleverness doesn't sell products and services." – David Ogilvy
Rather it is .. 
"The allure of fake promises and wishful thinking that create an endless supply of unknowing consumers" with 'misplaced priorities & unintentional expectations that lead to disastrous effects' – Farooq & Fay 
BEWARE & Be aware.                                                                    
There is psychology and much manipulation in the world of marketing. Study the history .. it is rooted in propaganda.
(link below)
Concluding thought
No matter which way you chose to travel in life .. the principle of sowing & reaping will apply.
Life is about planting and harvesting. 
Plant good seeds & good things will grow.
Good seeds .. fulfill good needs.
Every living thing holds the promise of GROWTH. This is of God.
Hold close to your heart this thought as you form that "DREAM picture" of yourself. 
"It's not what you are born into. Rather it is what you have in you to become. You are filled with CAPACITY" – Fay Vietmeier    
June 2nd 2021
Giving honor where honor is due: this post is a response to Farooq Omar for his thinking mind, his excellent questions & challenging thoughts.
https://www.bizcatalyst360.com/desires-desired-intentional-unintentional-visions-imaginary-fallout/
https://www.linkedin.com/feed/update/urn:li:activity:6804997001760030721/
Beautiful art by: 
https://www.duyhuynh.com/duy-huynh-artwork/
Reference:
https://historyofyesterday.com/how-edward-bernays-manipulation-through-propaganda-became-marketing-history-d916cafa928d
"In His Light" .. I write
All rights reserved:  Fay Marmalich-Vietmeier 
If my words make you think … Great ;~)
As "iron-sharpens-iron" … I enjoy bantering with other BEES … please know, your feedback is as "honey"
A glimpse of the "Bee" called "me" ;~)
My caring nature makes me an advocate. My curious nature makes me a "queen of questions" but gifted with the ability to listen ;~) I am a woman of deep faith, a blessed mother, a voracious reader, a blossoming writer, a grateful person, and a lover of beauty. I treasure family, true friendships & my loyal clients. A "student at heart, I love learning: in every human dimension. Enjoy traveling, good books, good movies, good wine gardening & golf. 
I'm a "heart-to-heart" communicator.
https://www.bebee.com/@fay-vietmeier-pennsylvania
https://www.linkedin.com/in/faymarmalichvietmeier/detail/recent-activity/
https://twitter.com/femvietmeier
https://www.facebook.com/fayemv
You may be interested in these jobs
Found in: Jooble US - 1 week ago

---

Apollo MedFlight

Madison, WI

Occupational Safety and Health Specialist · Federal Aviation Administration · • · Madison, Wisconsin, United States · Position Type: · Contractor · Share · Job Description: · Serves as the Occupational Safety and Health (OSH) Program Specialist. Incumbent reports to the Technic ...

Found in: Jooble US - 4 days ago

---

Novartis Pharmaceuticals

Dallas, TX

360000BR Job ID: 360000BR · Job Description: · 9 out of 10 prescriptions here in the US are filled by generic drugs. Sandoz is one of the top developers and manufacturers of life changing generic medicines and Sandoz has the aspiration to be the Leading Generic and Biosimilar ...

Found in: Jooble US - 4 days ago

---

3 Key Consulting

Tampa, FL

Job Title : · Sr Associate IS Security Engineer (JP9767) · Location: · Tampa, FL · Employment Type : · Contract · Duration : · Initial 6 months with likely extensions · Job posting date: 2/7/2022 · 3 Key Consulting is hiring a Sr. Associate IS Security Engineer for a consulting e ...