1 year ago · 9 min. reading time · ~100 ·
Be Like a Tree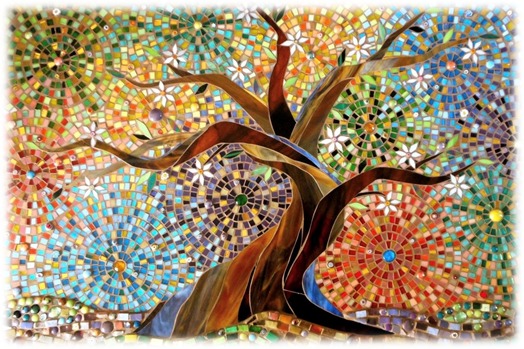 "We never look deeply into the quality of a tree; we never really touch it, feel its solidity, its rough bark, and hear the sound that is part of the tree. Not the sound of wind through the leaves, not the breeze of a morning that flutters the leaves, but its own sound, the sound of the trunk and the silent sound of the roots."  ~ Jiddu Krishnamurti

I part the thrusting branches
and come in underneath
the blessed & the blessing trees.
Though I am silent there is singing all around me.
Though I am dark there is Light around me.
Though I am heavy there is flight around me.
Wendell Barry ~ from "Woods"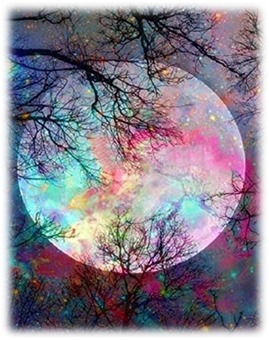 What a tree teaches us about our heart.
Never has a tree said to God "you owe me" .. the unchanging posture of a tree is gratitude.
"A tree that looks at God all day, and lifts her leafy arms to pray" ~ Joyce Kilmer "Trees"
"And the trees of the field shall clap their hands" ~Isaiah
"For no good tree bears bad fruit, nor again does a bad tree bear good fruit, for each tree is known by its own fruit. For figs are not gathered from thorn bushes, nor are grapes picked from a bramble bush. The good person out of the good treasure of his heart produces good, and the evil person out of his evil treasure produces evil, for out of the abundance of the heart his mouth speaks." Luke 6 
 
"Sadness gives depth. Happiness gives height. Sadness gives roots. Happiness gives branches. Happiness is like a tree going into the sky, and sadness is like the roots going down into the womb of the earth. Both are needed, and the higher a tree goes, *the deeper the roots grow .. the bigger the tree, the deeper will be its roots. Trees are always in balance."   -Emilia M. Ludovino
When I rise up
Let me rise up joyful
Like a bird
When I fall
Let me fall without regret
Like a leaf
~Wendell Berry from "Prayers & sayings of the mad farmer"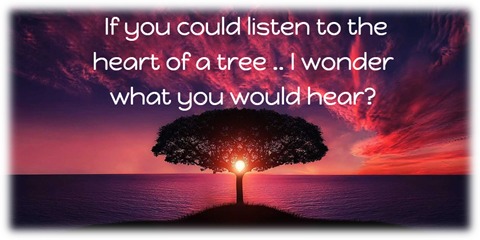 Be rooted & be grounded in LOVE
"For this reason, I kneel before the Father, from whom every family in heaven and on earth derives its name. I pray that out of his glorious riches he may strengthen you with power through his Spirit in your inner being,  so that Christ may dwell in your hearts through faith. And I pray that you, being rooted and grounded in love, may have power, together with all the Lord's holy people, to grasp how wide and long and high and deep is the love of Christ, and to know this love that surpasses knowledge—that you may be filled to the measure of all the fullness of God." - Ephesians 3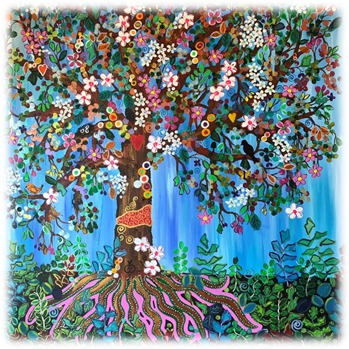 Be connected to your roots.
As a tree is part of the forest, we are part of a family. 
All of humanity is the family of man. 
We are the "offspring of God." Acts 17 
To honor your roots .. brings blessing
"Honor your father & your mother that you may have a long, good life upon the earth" Exodus 20
In the forest & in LIFE the root determines the fruit. 
Jesus said: "Make a tree good and its fruit will be good. or make a tree bad and its fruit will be bad .. for a tree will be recognized by its fruit." Matthew 12:33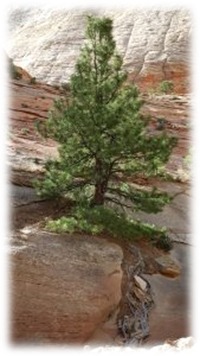 Some roots we can choose: 
There are deep life & spiritual lessons in how roots grow in rock.
https://scoutwilkins.com/how-trees-grow-in-rocks/ 
As a woman of faith, I am grounded on this Rock:
"I will proclaim the name of the Lord. Oh, praise the greatness of our God! He is the Rock, his works are perfect, and all his ways are just. A faithful God who does no wrong, upright and just is he." ~ Deuteronomy 32
In my faith journey this is where I have found my true identity & purpose:
"It is in Christ that we find out who we are and what we are living for. Long before we heard of Him, he had his eye on us ... designs on us for glorious living. It is part of the overall purpose that he is working out in everything & everyone." ~ Ephesians 1

Be planted
Trees grow where they are planted. In like, we must "GROW" where we are planted. Determine to "BLOSSOM" wherever you are. Even when conditions may not optimal for growth remember this principle: Start where you are with what you have. In due time the season of GROWTH arrives.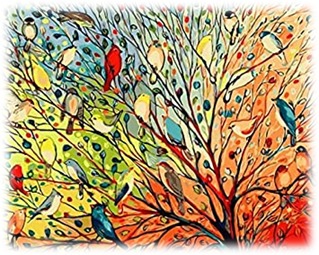 Be a refuge
Create loving nests in your branches. May those nests be filled with singing birds. May songs of gratitude overflow into a well-spring. As trees provide shade in nature for flowers & forest creatures, may your tree be a welcoming & safe refuge for family & friends.
"Be a Songbird"
https://www.bebee.com/producer/@fay-vietmeier-pennsylvania/thoughts-on-being-a-songbird
"Lord, I pray for each family tree that you have planted in the circle-of-my-life. For each precious person .. from root to tender shoot. I commit them to your care & claim that place of refuge beneath your everlasting arms. I am grateful that Your reach is never short."

Be a "grace-full" tree. 
This will enable you to "bend before you break". Even if laden down from life's icy storms.
May LOVE & grace enable you to bend.. to be the one who is able to forgive. To be the one who "keeps no record of wrong"
"Await with deep humility & patience the birth-hour of a new clarity. here no measuring of time .. not reckoning & counting .. but ripening .. like the tree which does not force its sap and stands confident in the storm. Patient."  – Rainer Marie Rilke 
"Love is patient, love is kind. It does not envy, it does not boast, it is not proud. It does not dishonor others, it is not self-seeking, it is not easily angered, it keeps no record of wrongs. Love does not delight in evil but rejoices with the truth. It always protects, always trusts, always hopes, always perseveres." 1 Corinthians 13
If you do "break" ... then may it be while "Breaking Free"
https://www.bebee.com/producer/@fay-vietmeier-pennsylvania/breaking-free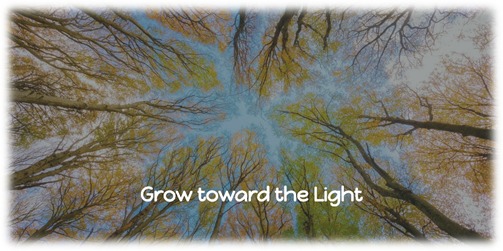 Trees grow toward the light.
Growth is impossible without light. 
Spiritual growth is impossible without God's Light.
Spiritual growth is a CATALYST to personal growth.
"For with you is the fountain of life; in Your light we see light." Psalm 36
Jesus spoke to them, saying, "I am the LIGHT of the world. Whoever follows me will not walk in darkness, but will have the light of life."
"I have come into the world as LIGHT, so that whoever believes in me may not remain in darkness." John 12
Be in His Light & light will be in you.
"In the beginning was the Word, and the Word was with God, and the Word was God. He was with God in the beginning. Through him all things were made; without him nothing was made that has been made. In him was life, and that life was the LIGHT of all mankind." John 1
There are two ways to journey through life.
One is with God. 
The other is without God.
With God means your heart is toward Him
Without God means your heart is turned away from Him
If you grow with your heart toward God, your spiritual & personal growth can be directed by His Spirt ... as you cooperate.
I share this truth: God can only do for you what you allow Him to do in you.
Human growth is very much like a tree. You cannot see it grow day by day .. for growth takes time. Year by year. It is a process that requires Light, patience, nurture .. desire and cooperation.
Your reward is to become this kind of tree:
"They will be called oaks of righteousness, a planting of the Lord for the display of his splendor." Isaiah 61
"The fruit of the righteous is a tree of life" Proverbs 11
When Victor Hugo had walked more than eighty years upon this earth .. he expressed his faith in these sublime sentences: "Within my soul I feel the evidence of my future life. I am like a forest which has been cut down more than once, yet the new growth has more life than ever. I am always rising toward the sky .. with the sun shining down on my head. The earth provides abundant sap for me, but Heaven lights my way to worlds unknown."

Be a good tree
This is the life of a tree. "Being still .. knowing God." 
"The fruit is merely a manifestation of what was inside the tree all along." -Laurie Beth Jones
"A good tree cannot become bad, nor a bad tree become good; whereas it is thus said, A good tree cannot bring forth evil fruit, nor the reverse. The tree is the soul, that is, the man himself; the fruit is the man's works. An evil man therefore cannot work good works, nor a good man evil works." Jesus Christ (Matthew 7)
 
May the seeds that fall from your tree be good seeds that grow into good trees.
 
The personal, professional, spiritual growth of a human being can be likened to the "circle-of-life" of the "tree-of-life"
.. for with each year that you live .. each lap around that circle, you earn another ring
.. you take a lap .. you go around the circle .. you learn & grow & apply lessons .. another ring is added
.. and so it goes until you run out of laps ;~)

At the end you have become like a beautiful, mature and strong tree
You cross over into your destiny .. if you believe, into eternity
There are rings on trees that mark annual growth
Affirming strength from nature, an unspoken oath
Did you know pulp is tightly bound to winter rings
And life issues forth .. when spring starts to sing
https://www.bebee.com/producer/@fay-vietmeier-pennsylvania/searching-for-pearls-among-rings

"Life could not exist on Earth without trees because they produce most of the oxygen that humans & wildlife breathe. Trees absorb carbon dioxide from the atmosphere & release oxygen using the process of photosynthesis. There would also be no rain without trees since trees absorb water from the soil & release it through evapotranspiration." Ashraful Muku
 
"Trees are poems that the earth writes upon the sky."
— Kahlil Gibran
People are poems that write their life upon the earth. - fem-v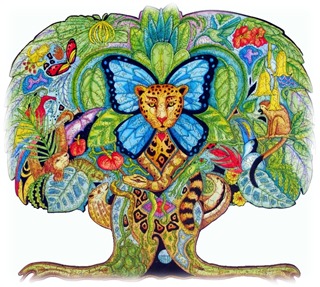 "The Tree of Life"
It stands out that "The Tree of Life" is revealed in Genesis & is miraculous provision in Revelation.
Genesis 2:8-9
The Lord God planted a garden toward the east, in Eden; and there He placed the man whom He had formed. Out of the ground the Lord God caused to grow every tree that is pleasing to the sight and good for food; the tree of life also in the midst of the garden, and the tree of the knowledge of good and evil.
Revelation 2:7
He who has an ear, let him hear what the Spirit says to the churches. To him who overcomes, I will grant to eat of the tree of life which is in the Paradise of God.'
Revelation 22:1-2
Then he showed me a river of the water of life, clear as crystal, coming from the throne of God and of the Lamb, in the middle of its street. On either side of the river was the tree of life, bearing twelve kinds of fruit, yielding its fruit every month; and the leaves of the tree were for the healing of the nations.

Be willing to "turn over a new leaf" 
There are seasons in life. 
"There is a time for everything, and a season for every activity under the heavens" Ecclesiastes 3
Just as the leaves on trees fall in their appointed season, we must recognize the things that we need to shed. To make way for new growth.
We will live more abundantly if we are willing to let the old go so that the new can come.
God has gifted human beings' free will. We choose our path which often includes detours & dead ends. But here is "Good News: at any time, we can "turn over a new leaf" 
Decide to go a different way. 
Become a different person. 
                                                                                 "Trees" ~ by Joyce Kilmer 
                                                                              "And the trees of the field shall clap their hands" ~Isaiah"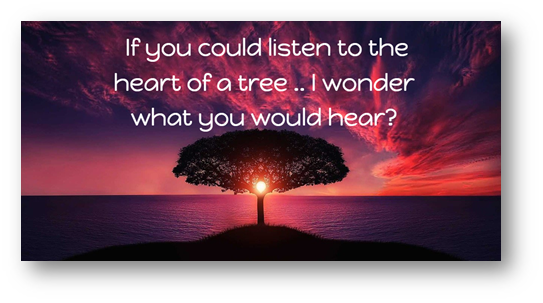 Giving honor:
This is to thank Almighty God who, by wisdom, created TREES and generously blessed the earth with GLORIOUS beauty & every imaginable variety of trees for our provision & well-being. 
What would happen if there were no trees on Earth?
https://www.linkedin.com/pulse/what-would-happen-were-trees-earth-by-ashraful-muku-ashraful-muku/
Special thanks to Liesbeth Leysen for the lovely quote by Jiddu Krishnamurti
https://www.bebee.com/producer/@liesbeth-leysen/back-to-the-roots
Special thanks to Professor Ali Anani for the quote by Emilia M. Ludovino  (*my edit)
https://www.bebee.com/producer/@ali-anani/joy-dancing-for-me 
Special thanks to Strati Georgopoulos .. who planted a seed which grew
Tree of Life
https://bible.knowing-jesus.com/topics/Tree-Of-Life 
Poem by Joyce Kilmer:
https://www.poetryfoundation.org/poetrymagazine/poems/12744/trees
January 1st 2021 
"In His Light" .. I write
All rights reserved:  Fay Marmalich-Vietmeier 
If my words make you think … Great ;~)
As "iron-sharpens-iron" … I enjoy bantering with other BEES … please know, your feedback is as "honey"
A glimpse of the "Bee" called "me" ;~)
My caring nature makes me an advocate. My curious nature makes me a "queen of questions" … but gifted with the ability to listen ;~) I am a woman of deep faith, a blessed mother, a voracious reader, a blossoming writer, a grateful person, and a lover of beauty … I treasure family, true friendships and my loyal clients ... enjoy traveling, learning, good movies, good wine and golf. I'm a "heart-to-heart" communicator.
https://www.bebee.com/@fay-vietmeier-pennsylvania
https://www.linkedin.com/in/faymarmalichvietmeier/detail/recent-activity/
https://twitter.com/femvietmeier
https://www.facebook.com/fayemv
You may be interested in these jobs
Found in: Jooble US - 1 week ago

---

Weatherby Healthcare

Colorado

Must have active state license · BC or BE required · 12-hour shifts · PALS and ACLS needed · Annual ED volume 14000, no trauma designation · On-site imaging including MRI, CT scan, ultrasound and x-ray · Credentialing needed · DEA needed · Paid malpractice insurance; pre- ...

Found in: Jooble US - 5 days ago

---

ABS Kids

Philadelphia, PA

Relocate to Salt Lake City, UT Are you a Licensed Clinical Psychologist who loves working with kids? Perform diagnostic testing for children with a utism s pectrum d isorder , working as a vital part of our multi-disciplinary care team. Enjoy serving a diverse patient mix while ...

Found in: Jooble US - 1 week ago

---

BrightView

Johns Island, SC

You've entered a professional environment rooted in respect, collaboration and achievement. Our focus is improving life, naturally We're looking for a Site Superintendent to join our team. · You'd be responsible for: · Coaching, evaluating and training staff and field workers in ...