1 year ago · 4 min. reading time · ~100 ·
Knowing a soul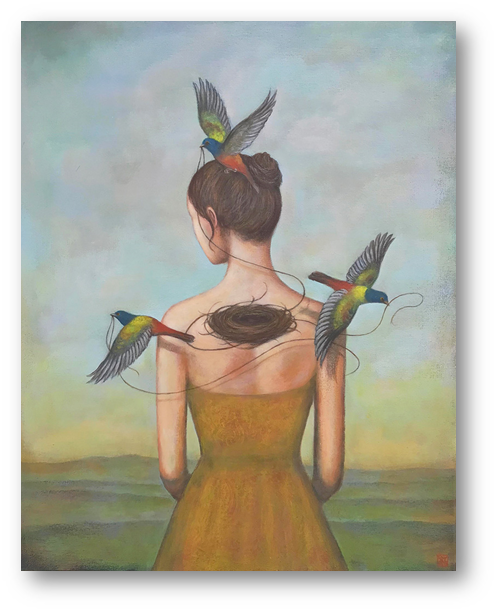 The deepest oceans 

Can resemble the shallowest people

Absorbed by the surface

What's underneath 

Remains a mystery 

Can we know each other's souls

Through writing? – Alan Geller 
It depends on the soul.
It depends on the writing.
In truth: We only ever know a person 
.. to the degree they give access .. 
What is "behind the entryway" 
What is hidden underneath?
.. in the heart 
.. in the soul 
Can we know a soul .. without knowing the heart?
Soul-to-soul is not possible without heart-to-heart
How does one soul know another's soul?
It is a simple question. Yet: COMPLEX .. PROFOUND
"We have this treasure in jars of clay" .. mysteries abound 
Knowing has many depths .. many layers .. many HUES 
Knowing .. is not straightforward .. it is easy to confuse.
I have many friends .. .. some are brand new 
But I "know" very few .. these are proven & true 
To "know a soul" .. involves desire, commitment & patience. Breakthroughs. 
Heart-to-heart .. Soul-to-soul .. I would like to "know" you.
This is an intimate journey to the center of another being
The outside is but a shell .. the inside requires deeper seeing 
How deep are the wells?
What quality the water?
Some waters are bitter
Some waters are sweet 
.. Blest are you .. 
If sweet waters you meet 
"The eyes are the window to your soul." – Shakespeare                                      
"It's not what you look at that matters .. it's what you see." – Thoreau 
Our being is broken .. we are not quite whole
Is the heart easier to know .. than the soul?
.. I am made to wonder ..
"Can we know each other's souls .. 
Through writing?"  – Alan Geller 
What is in the soul? 
Mind .. Will .. Emotions .. reason, character, feeling, consciousness, qualia, memory, perception, thinking
Through words: the mind of the heart is revealed 
.. but intentions can still be concealed ..
We humans practice inner stealth
.. we fool others .. we fool our self
.. we bar access to our deepest places        
.. truth is not always seen on our faces
.. we bar entry to other people and to God
.. motives are hidden .. behind some façade 
.. our hearts & souls .. where deep secrets are kept
.. by what are they governed? God has given precepts
.. in dark shadows, our spirt is found wanting .. unwilling 
.. is it lusts and desires that we are selfishly fulfilling? 
.. at times we argue with our self ..
.. at times we argue with God ..
We are spirit beings .. with a soul .. IMMORTAL .. 
Can you see beyond? Where is the portal?
Too soon .. it is ashes to ashes & dust to dust 
Did you choose to believe? Do God you trust?
"Oh no, I see "Trouble"
A spider web is tangled up with me
And I lost my head
And thought of all the stupid things I'd said

Oh no what's this "Trouble"
A spider web and I'm caught in the middle
So I turn to run
And thought of all the stupid things I'd done

And I, I never meant to cause you trouble
And I, I never meant to do you wrong
And oh no, I never meant to do you harm" – Coldplay "Trouble"

We are "broken" beings .. in our brokenness .. we do harm & hurt people .. often those closest to us.
We close entryways 
.. we build walls ..
That turn hearts turn to stone 
Stones keep us from knowing our own soul
Self-protection produces aching architects.
Impairments that "close entryways"
.. closed-eyes
.. hard-hearts 
.. lack of desire
.. lack of effort
.. lack of honesty
.. lack of awareness
.. lack of inner depth
Knowing your soul .. knowing the soul of another .. is a process of exploration & discovery that requires willing spirits, brave hearts, honesty, desire, discernment, commitment & much loving patience
Blessed are you .. if you find in another being .. a nest for your heart & soul 
Desire & commitment to "know" each other,  can make two halves .. WHOLE
Only God "knows" your true being: the motives & intentions hidden within your heart & soul
Your Maker knows you better than you know yourself.
Good news for all willing souls ..
"The Lord is my Shepherd 
I shall not want                         
He makes me to lie down in green pastures 
He leads in beside still waters 
He restores my soul" – Psalm 23
Giving honor .. 
To Alan Geller for a deep question:
Can we know each other's souls

Through writing?

Submission: Trouble

Artist: Coldplay
https://www.linkedin.com/posts/ageller_coldplay-trouble-live-from-manchester-activity-6838856036267409408-OOqU/
Author's note: the knowing of a soul is too deep to limit to "writing" .. far exceeds "writing" .. though words give clues 
"Behind the entryway" – @Farooq Omar 
https://us.bebee.com/producer/behind-the-entryway
Beautiful art: https://www.duyhuynh.com/about-duy-huynh/
"In His Light" .. I write
All rights reserved:  Fay Marmalich-Vietmeier 
If my words make you think … Great ;~)
As "iron-sharpens-iron" … I enjoy bantering with other BEES … please know, your feedback is as "honey"
A glimpse of the "Bee" called "me" ;~)
My caring nature makes me an advocate. My curious nature makes me a "queen of questions" but gifted with the ability to listen ;~) I am a woman of deep faith, a blessed mother, a voracious reader, a blossoming writer, a grateful person, and a lover of beauty. I treasure family, true friendships & my loyal clients. A "student at heart, I love learning: in every human dimension. Enjoy traveling, good books, good movies, good wine gardening & golf. 
I'm a "heart-to-heart" communicator.
https://us.bebee.com/bee/fay-vietmeier-pennsylvania/blog
https://www.linkedin.com/in/faymarmalichvietmeier/detail/recent-activity/
https://twitter.com/femvietmeier
https://www.facebook.com/fayemv
You may be interested in these jobs
Found in: Indeed US - 12 hours ago

---

Advanced Radiology

Ellicott City

Full Time

Are you someone who likes variety in your week, enjoys networking & building working relationships and thrives in a fast-paced, supportive environment? · Advanced Radiology is seeking to hire a motivated & reliable Patient Service Representative to float between our Crossroads (E ...

Found in: Uber BR - 4 hours ago

---

Why Uber? · Driving is an easy way to boost your income while maintaining the flexibility your schedule requires (gig, part-time, full-time, seasonal, hourly, or temporary). Weekly incentives will ensure first-time drivers succeed as they learn the ropes. · What you need to know: ...

Found in: beBee S2 US - 1 hour ago

---

Adidas

Las Vegas

Regular, Full Time

At adidas we have been challenging the status quo for 70 years and we're not done yet. · We are calling all Leads who don't accept what "was" or what "is," but those who want to create what will be, and who share our desire to make a difference. We believe sport has the power to ...