The Fellowship of Friendship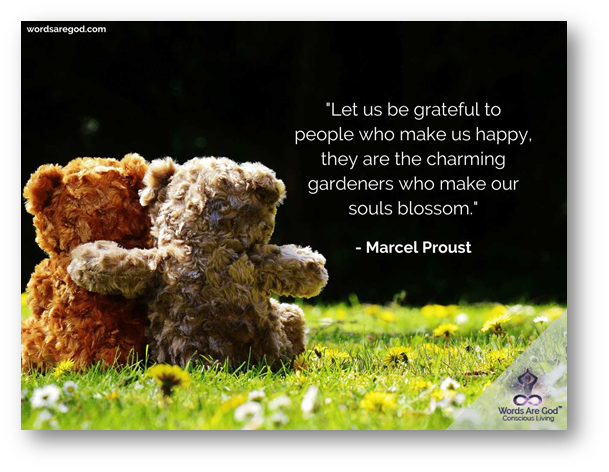 And a youth said, "speak to us of friendship."
     And he answered, saying:
     "Your friend is your needs answered.
     He is your field which you sow with love and reap with thanksgiving.
     And he is your board and your fireside.
     For you come to him with your hunger, and you seek him for peace."
When your friend speaks their mind, 
you fear not the "nay" in your own mind, 
nor do you withhold the "aye." 
And when they are silent .. your heart ceases not to listen to their heart; 
For without words, 
in friendship, 
all thoughts, 
all desires, 
all expectations are born and shared, 
with joy that is unacclaimed." 
And let your best .. be for your friend.
If he must know the ebb of your tide, let him know its flood also.
For what is your friend that you should seek him with hours to kill?
Seek him always with hours to live.
For it is his to fill your need but not your emptiness.
And in the sweetness of friendship let there be laughter, and sharing of pleasures.
For in the dew of little things the heart finds its morning and is refreshed. 
  - Kahlil Gibran "The Prophet" 
The Arabs used to say ..
"When a stranger appears at your door,
feed him for three days
before asking who he is,
where he's come from,
where he's headed.
That way, he'll have strength
enough to answer.
Or, by then you'll be
such good friends
you don't care."
-Red Brocade by Naomi Shihab Nye 
Never ask, "Who is my real friend?" Ask, "Am I a real friend to somebody?" That is the right question - Osho
"To all my friends" .. if there be one 
"To all my friends who have been with me in weakness
when water falls rush down my two sides
To all my friends who have felt me in anguish
when this earthen back breaks between the crack of two blades
To all my friends who have held me in rage
when fire tears through swallows behind tight grins
I know you
I see you 
I hear you"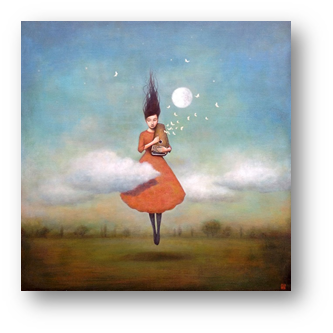 I have a FRIEND … who set me free                                                                    
Though He's a SPIRIT … you can't see
He CREATED this gem planet called "earth"
Then because of His LOVE … He gave us birth
At times He seems so far away .. but truly He is near
In trying times .. His precious Peace will  calm your fear
"What a friend we have in Jesus"
What a friend we have in Jesus
All our sins and griefs to bear
What a privilege to carry
Everything to God in prayer
Oh, what peace we often forfeit
Oh, what needless pain we bear
All because we do not carry
Everything to God in prayer
Have we trials and temptations?
Is there trouble anywhere?
We should never be discouraged
Take it to the Lord in prayer
Can we find a friend so faithful
Who will all our sorrows share?
Jesus knows our every weakness
Take it to the Lord in prayer
"Alone"
"Lying, thinking ..
Last night
How to find my soul a home
Where water is not thirsty
And bread loaf is not stone
I came up with one thing
And I don't believe I'm wrong
That nobody,
I mean nobody
Can make it out here alone."
Jesus gave everything to his friends.
He shared His knowledge of God the Father 
He is the Friend who sticks closer than a brother
He came to be our Savior. To lay down His life .. that we might gain eternal life. 
Jesus promised .. 
"Never will I leave you; never will I forsake you."
"I am with you always, even to the end of the age" 
"Greater love has no one than this: to lay down one's life for one's friends. You are my friends if you do what I command. I no longer call you servants, because a servant does not know his master's business. Instead, I have called you friends, for everything that I learned from my Father I have made known to you. You did not choose me, but I chose you and appointed you so that you might go and bear fruit—fruit that will last—and so that whatever you ask in my name the Father will give you. This is my command: Love each other." - John 15
I share this beautiful hymn .. as a reminder that God will "raise us up" when we are brought low.
And FRIENDS can do this too .. as we walk through life.
When I am down and, oh my soul, so weary
When troubles come and my heart burdened be
Then, I am still and wait here in the silence
Until You come and sit awhile with me.
You raise me up, so I can stand on mountains
You raise me up, to walk on stormy seas
I am strong, when I am on your shoulders
You raise me up to more than I can be
Rolf Lovlan/Brendan Graham
"Fellowship of Friendship" 
You were consistently there when I required a hand ..
Pushing me, helping me. 
You were there when I required a shoulder to cry on .. 
You were there when I need to talk, At the crack of dawn, at nightfall. 
You won't ever understand what you intend to me. 
We won't ever realize how our companionship turned out to be so profound. 
They won't ever know every one of the sentiments that we kept. 
Our fellowship will consistently be 
Since you generally have been my dearest soul companion. 
Continuously there for me! I truly like you ..
Your supportive, giving ways, 
Furthermore, how liberal is your heart 
Your unselfishness shows. 
I thank you for your graciousness
I will remember forever; 
God Bless you always.💛 
A gift to the bee called "me" on World Bee Day
💜💜
The gift of a thought from another bee called "Ali"
"In our friendship we need to say words and express our friendship and be ready to help when there is need for it. We need to remember our friends when we are happy and sad .. and when they are happy & sad. God will give more if we thank him for his blessings that he donated to us .. God will relieve us when in need for him. No human can reach this level. This is the absolute friendship that is built with our spirits .. so that we speak gracefully in silence & in unspoken words" -Ali Anani 
That unseen spiritual foundation .. is the path to true & enduring friendship .. if nurtured, a deep well to draw from. The residence & the fountain of friendship's well-being is of the spirit & in the spirit.
💜💜
"The greatest gift"
"What is the greatest gift?
Could it be the world itself—the oceans, the meadowlark,
the patience of the trees in the wind?
Could it be love, with its sweet clamor of passion?
Something else—something else entirely 
holds me in thrall.
That you have a life that I wonder about
more than I wonder about my own."
I weave your name on the loom of my mind,
To make my garment when you come to me.
My loom has ten thousand threads
To make my garment when you come to me.
The sun and moon watch while I weave your name;
The sun and moon hear while I count your name.
These are the wages I get by day and night
To deposit in the lotus bank of my heart.        
I weave your name on the loom of my mind
To clean and soften ten thousand threads
And to comb the twists and knots of my thoughts.
No more shall I weave a garment of pain.
For you have come to me, drawn by my weaving,
Ceaselessly weaving your name on the loom of my mind.
Special thanks to Dr. Chakradhar who shared this lovely poem with me - by Kabir. Instantly it reminded me of FRIENDSHIP
For years I have called God "The Master-Weaver" 
Our lives are a weaving of many threads: some vibrant .. some golden .. some mysterious .. some dark
Friends are the "threads" woven .. that become our chosen family. 
Only at the end when our tapestry is turned over do we see the Masters plan .. see the Masters hand.
"Ode to Friendships"

They're the few people who accept silence over conversation.
A relationship like this denies silly promises and persuasion.

You don't feel the need to second guess thoughts or measure words.
Their love comes in wholes, not halves, not thirds.

They're the ones that guide you through when fate takes a turn.
Fights, small and large, end in forgiveness .. never a burn.

You forget about first impressions and the feelings they brought.
You're grateful for who they are and you forgive them for what they're not
"You were there"                                                 
When tears fell from my eyes,
you were there to brush them away.

When I was lost in confusion,
you were there to say that everything would be okay.

When I stood before you falling apart,
you were there to lend your heart.

When I felt like no one could understand,
you were there to take my hand.

When no one else was left to care,
you were there.
To all my friends .. dear & true
.. Some close .. Some far away
"Nothing makes the earth seem so spacious as to have friends at a distance; they make the latitudes and longitudes." ~ Henry David Thoreau
Please know .. whether you are near or far .. you are in my heart
here is the deepest secret nobody knows
here is the root of the root 
and the bud of the bud
and the sky of the sky 
of a tree called life;
which grows higher than soul can hope or mind can hide
and this is the wonder that's keeping the stars apart
i carry your heart
i carry it in my heart
Hold close to your heart this truth: that to have a friend .. one must be a friend.
To the honor of Alan Geller who chose the Subject: Friendship 
https://www.linkedin.com/feed/update/urn:li:activity:6804579447270899712/
June 9, 2021
"In His Light" .. I write
All rights reserved:  Fay Marmalich-Vietmeier 
If my words make you think … Great ;~)
As "iron-sharpens-iron" … I enjoy bantering with other BEES … please know, your feedback is as "honey"
A glimpse of the "Bee" called "me" ;~)
My caring nature makes me an advocate. My curious nature makes me a "queen of questions" but gifted with the ability to listen ;~) I am a woman of deep faith, a blessed mother, a voracious reader, a blossoming writer, a grateful person, and a lover of beauty. I treasure family, true friendships & my loyal clients. A "student at heart, I love learning: in every human dimension. Enjoy traveling, good books, good movies, good wine gardening & golf. 
I'm a "heart-to-heart" communicator.
https://us.bebee.com/bee/fay-vietmeier-pennsylvania/blog
https://www.linkedin.com/in/faymarmalichvietmeier/detail/recent-activity/
https://twitter.com/femvietmeier
https://www.facebook.com/fayemv
You may be interested in these jobs
Found in: beBee S2 US - 5 days ago

---

Watertown Regional Medical Center

Somerset

Regular, Full time

Lake Cumberland Medical AssocDescription Performs various imaging procedures in accordance with applicable scope and standards of practice. · Qualifications Required Licenses · Other · * Registered with the American Registry of Radiologic Technologists (ARRT) in Radiologic Techno ...

Found in: Jooble US - 14 hours ago

---

Global Technical Talent

Temecula, CA

Job Description · Patient Services Representative / Phlebotomist /Greeter Contract Duration 6+ months · Pay rate range from $8.53/hr to $23.13/hr · Description: The Patient Services Representative (PSR I) represents the face of the company to patients who come in, both as part of ...

Found in: Jooble US - 3 days ago

---

Siemens Healthineers

Fitchburg, MA

The Opportunity · Description · We're looking for a Travel CT Technologist , working in the Healthcare Systems & Services industry in Ohio, United States . · Pay:$2,800.00 - $4,800.00per week plus weekly per diem · Are you a MRI – CT Tech who is looking to grow their ca ...