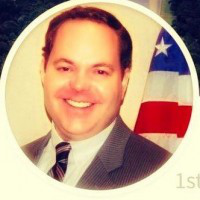 About David B. Grinberg:
I'm a strategic communications consultant who navigates the fluid intersection of PR, media relations, social media and journalism to excel in the Digital Age with high ROI. I'm also a beBee brand ambassador who is passionate about writing, politics, environment, space, civil rights, new technology.
Experience
Strategic Communications Advisor, Social Media Strategist, Writer/Editor U.S. Equal Employment Opportunity Commission (EEOC) • Served as media spokesperson on litigation and policy decisions, quoted over 1,000 times.
• Managed media strategy for landmark $50 million class action litigation settlement with Morgan Stanley alleging sex bias against female executives on Wall Street.
• Supervised crisis communications and rapid response following the destruction of the New York office on 9/11 and the New Orleans office during Hurricane Katrina.
• Launched national media campaigns for "Youth at Work" Initiative and "E-Race" Initiative with media coverage by C-Span, The New York Times and other leading news outlets.
• Arranged news segment aired on CBS "60 Minutes" by investigative correspondent Mike Wallace spotlighting first-ever lawsuit alleging genetic discrimination in the workplace.
• Launched "Freedom to Compete" TV public service announcements (PSA) to millions of viewers during Winter Olympic Games in Salt Lake City.
• Supervised staff in writing/editing/issuing 500 annual press releases nationwide.
Press Assistant, White House OMB Executive Office of the President, Office of Management and Budget (OMB) • Wrote press releases and talking points for OMB Directors Leon Panetta and Alice Rivlin.
• Coordinated dozens of print and broadcast media interviews with leading news outlets.
• Conducted rapid response to reporters on President Bill Clinton's legislative priorities, including the Deficit Reduction Act (Omnibus Budget Reconciliation Act) and the North American Free Trade Agreement (NAFTA).
• Arranged a series of interviews between OMB Director Panetta and Bob Woodward of The Washington Post for his first book about the Clinton Administration ("The Agenda").
• Coordinated media issuance of President Clinton's annual Budget of the United States Government.
• Liaised with White House Press Office to draft talking points for the live televised daily press briefings.
• Fielded calls from reporters and provided statistical information on budget and fiscal issues.
Confidential Assistant, White House OPP Office of Presidential Personnel (OPP) and Presidential Transition Office NOTE: This job carried over from the Presidential Transition Office, Department of Personnel, at outset of the Clinton Presidency.

* Assisted in selecting political appointees to work in public affairs/communications offices within Cabinet departments and federal agencies government-wide.
* Interviewed dozens of job candidates in-person and assessed their qualifications.
* Reviewed hundreds of resumes of prospective political appointees.
* Wrote personnel staffing reports and maintained electronic data base of applicants.
Research Analyst, Clinton for President Campaign Office of Chief Pollster * Assisted chief pollster to presidential candidate Bill Clinton.
* Conducted survey research and analyzed polling data.
* Coordinated focus groups with likely voters on key issues.
* Wrote polling reports and assisted with development of campaign strategy.
Environment Reporter and Copy Editor The Bureau of National Affairs, Inc. (currently Bloomberg BNA) * Beat reporter covering environmental issues
related to wetlands, clean air and clean water.
* Wrote articles about rules and regulations promulgated by the Environmental Protection Agency (EPA).
* Covered the White House Council on Environmental Quality and committee hearings of the U.S. Congress on proposed environmental legislation.
* Edited copy and wrote headlines.
Press Assistant, U.S. Congress Office of the Majority Leader, House of Representatives * Assisted the Press Secretary, Communications Director and Speechwriter in daily office activities.
* Wrote media advisories and "talking points" on legislative issues during the 1990 "Budget Summit" between Congress and the White House.
* Fielded media calls and coordinated interviews for Congressman Richard Gephardt of St. Louis, Missouri.
* Helped arrange press conferences and news briefings.
* Assisted front office staff with administrative activities.
Strategic Communications Consultant Independent I provide tailored communication solutions for high-impact results in today's fluid digital media landscape and 24/7 breaking news cycle. My areas of expertise include:

* External and Internal Communications.
* Crisis Communications and Rapid Response.
* PR Campaigns and Earned Media (national/global).
* Corporate Branding and Reputation Management.
* Strategic Message Development and Implementation.
* Media Relations and Spokesperson (on-the-record).
* Speechwriting, Ghostwriting, Op-Eds, Digital Content
* Social Media Marketing, Content Marketing, Influencer Marketing.
* Executive Media Training (on-camera and off), Social Media Training.

* beBee Brand Ambassador and featured blogger.
* Advisory Board Member and featured contributor to American Diversity Report.
* Featured columnist for BizCatalyst 360 (award-winning online media).
* Featured contributor to Thrive Global, PR Daily, Medium, LinkedIn.

Education
Bachelor of Science (BS) Degree in Journalism (Minor in Political Science) University of Maryland

Professionals in the same Marketing / Advertising / Public Relations sector as David B. Grinberg
Professionals from different sectors near Washington, D.C. - Washington, D.C.
Other users who are called David B.
Jobs near Washington, D.C. - Washington, D.C.
Found in: beBee S2 US - 4 days ago

---

LUKOS LLC

Washington

Regular, Full time

Position: · Compliance Monitoring Specialist · Location: · Washington, DC · Job Id: · 1411-IHSC - 22P-GO-718 · # of Openings: · 1 · Compliance Monitoring Specialist · Minimum Qualifications Summary · Certification & Education High School Diploma, or GED equivalent. · Associat ...

Found in: Jooble US - 5 days ago

---

General Dynamics Information Technology

Fairfax, VA

Type of Requisition: · Regular · Clearance Level Must Be Able to Obtain: None · Public Trust/Other Required: · BI Full 6C (T4) · Job Family: · Cyber Engineering · Own your career as a Cyber Engineer Splunk at GDIT. Here, youll have the opportunity to build strong lines of cyber d ...

Found in: Jooble US - 3 days ago

---

Aureus Group

La Plata, MD

Looking for physical therapist (PT) for 13 weeks. This PT will be working in outpatient clinic setting. MD license and compact accepted. Other positions in area so can look at pair. · Position: · Therapist · Specialty/Modality: · Physical Therapy · Licenses/Certifications: · CPR/ ...