4 years ago · 3 min. reading time · visibility ~100 ·
Two Sessions at Dreamforce 2017 That Will Help Your Company Understand Why People Buy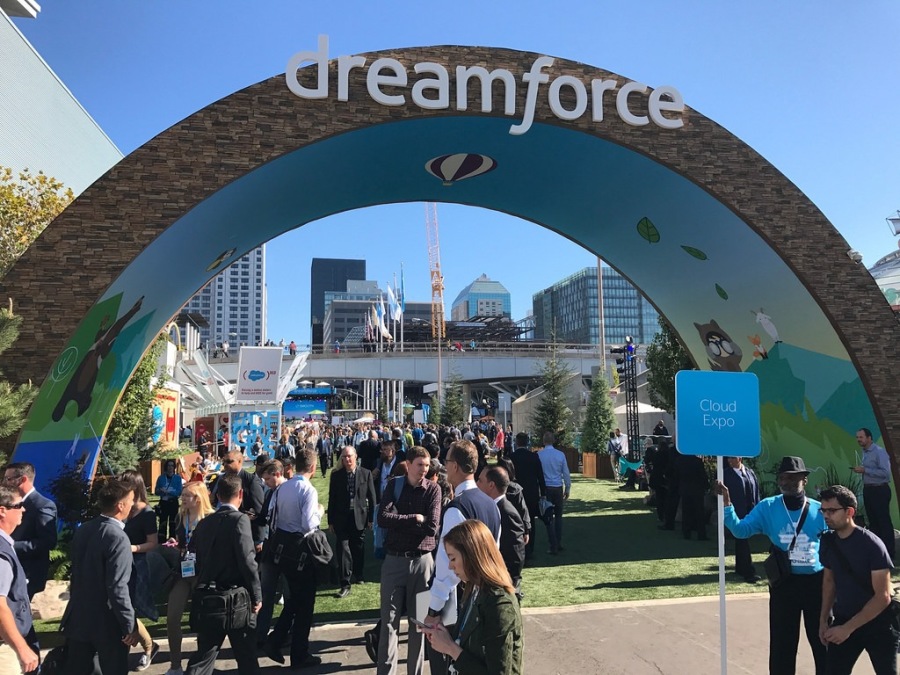 Dreamforce is the world's largest software conference. With 2700 sessions, there's literally something for everyone. However, with that many sessions, knowing which ones to attend can prove challenging even for the most seasoned conference goers.
Attendees want to maximize their time, so that the sessions they attend can help them improve and solve problems in their area of the business with new and innovative software solutions.
If you're in B2B sales and marketing like I am, you will be looking to attend the sessions that will help you uncover solutions to the problems that remain to fully understanding a buyer's business needs.
Data has provided the much-needed bridge between buyers and sellers. Improved customer analytics is enabling companies to move away from antiquated prospecting methods in favor of more-targeted methods. But there is still room for improvement.
Recently while doing market research in a consulting role for a company that was seeking to implement a new CRM system in an effort to improve the buyer experience across the entire customer lifecycle, I came across a Dun and Bradstreet survey that had some eye opening insights and perspectives from B2B buyers and sellers.
The good news for sellers is 53% of B2B buyers indicated that communications with brands have improved since the implementation of data.
And while B2B sellers recognize data is critical in their day-to-day efforts, it hasn't made their roles any easier. The research noted that on average, sellers spent 2 hours researching each prospect. What's more, 80% of buyers agree that overly aggressive sales tactics like cold-calling and spam emails prevent them from buying from a certain group.
Here's what turns B2B buyers off the most about cold calls and aggressive sales tactics.
A lack of pre-call research from a seller is highly annoying to buyers. When the seller hasn't taken any time to learn about the company he/she is calling, it is obvious the caller is making calls from a large list. Buyers have indicated that they want to receive personalized messaging from sellers that shows an interest in building a relationship.
Part of having a good relationship with buyers requires companies to have a robust CRM system with reliable data that enables effective communication, not only during the buying process, but throughout the entire customer lifecycle.
Contacting prospects at the wrong time makes them annoyed. Calling during the buyer's busy season or calling multiple times after the buyer has indicated when the appropriate time in the future would be to contact them would be considered deal-killers in B2B. Accurate data gives sellers the info they need to contact buyers at the right time; they just need to understand how to use that intelligence in their efforts.
Of the many sales and marketing sessions I will be attending at Dreamforce there are two in particular that caught my attention because they will further address how to best accelerate your company's sales and marketing strategy with insights from top thought leaders. So I'm definitely recommending you hit up:
3 Steps to Always Be Closing! How Marketing & Sales Can Drive Real Revenue
When: Wednesday, November 8, 12 PM – 12:40 PM
Where: San Francisco Marriott Marquis Hotel, Foothill G1-G2
The Glengarry Glen Ross movie has many great sales quotes that hilariously demonstrate the failures of the old sales culture, such as "Always be closing. Coffee is for closers. The leads are weak."
Fortunately, those high pressure sales tactics are no longer being used. Anybody in the office can have coffee, the leads are improving due to data and always be closing is now ABA: Always Be Analyzing!
In this session, Dun & Bradstreet's CMO, Rishi Dave, will explain how data and intelligence can be used to avoid falling into the pitfalls from old school aggressive sales tactics. Dave will provide insights on how to leverage data and in conjunction with Salesforce to prospect more efficiently and win more deals.
Dell's "Revenue Synergy Program" – Aligning Customer Data for Sales Acceleration
When: Monday, November 6, 2 PM – 2:40 PM
Where: Palace Hotel Grand Ballroom Concert
After Dell completed the largest tech merger ever with EMC, they knew there would be some challenges ahead before they could begin to see an ROI from the deal. When you combine two massive customer bases like they did the task of integrating intelligence and fully understanding the customer relationship they have with their new combined customer base was a monumental task.
John Smits, VP of Enterprise Analytics for Dell, and Sean Crowley, VP of Integrated Marketing for Dun & Bradstreet, will discuss how they leveraged Salesforce to integrate their customer base and develop strategies that enabled them to immediately focus on hot opportunities that were created as a result of the merger.
I hope Dreamforce is everything you hope it will be and you uncover new sales and marketing solutions that will help your company grow. Let's connect at either of these two sessions.
You will find me sitting in the front row!
You have no groups that fit your search