1 year ago · 3 min. reading time · ~10 ·
Rash Decisions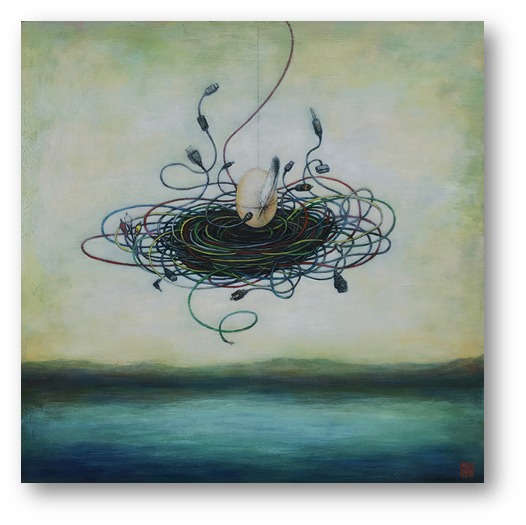 It is written: "Wisdom is not hasty"

It has been said: "Act in leisure .. repent in haste"
Decisions made in haste .. are destined to produce waste.
"Rash decisions"
From where do they stem?
Very often we live to "regret" them
Very often, they make us feel condemned
How many flowed out of Bethlehem?
Rash: lack of careful consideration of the possible consequences of an action
.. rob a bank
.. pull a stupid prank
.. "get cleanly cut in half"
.. which half will then laugh?
.. ever sell ILLEGAL drugs?
.. then get caught up with thugs
Hard truth: some of the most important decisions in life are made
.. without "careful consideration"
.. without weighing consequences
A "rash decision" often misses seeing beyond .. or looking ahead.
.. they tend toward the temporary
.. they tend toward externals
There is an old American game show called "Truth or Consequences"
It has morphed into a Google App – game "Truth or Dare" – popular with teens
I remember saying to my son in his teens
"You are learning to choose your truths & increasingly your actions
.. Rarely do you get to choose the consequences"
Relationships are fraught with "rash decisions"
Did you choose the wrong friends .. the wrong spouse?
.. now you feel like you're living in the wrong house ..
"Love bursts in, and suddenly .. all our wisdom disappears.
Love .. makes fools of everyone: All the rules we make are broken.
Yes, Love .. Love changes everyone. Live or perish in its flame.
Love will never .. never let you .. Be the same" *
Might rash decisions get you "stuck in reverse"?
A downward position .. you don't want to rehearse


"When you love someone, but it goes to waste" **
What is lost is gone .. cannot be chased
Though devastation .. is hard to erase
Where pain has been indelibly traced
Of his years in Paris, Hemingway said, "If you are lucky enough to have lived in Paris as a young man, then wherever you go for the rest of your life, it stays with you, for Paris is a moveable feast."
Life is filled with "movable feasts" .. playgrounds .. dares .. endless entertainments & indulgences.
A rash decision could be a one-night fling
What devastation might that bring?
"The curtains are closed, the cats in the cradle
Who would've thought that a boy like me could come to this?
I should've just walked away" ***
How important is decision-making to avoid "rash-decisions"
How impactful are the choices we make in our life journey?
What effects & impairs our ability to make good or wise decisions?
What robs reason?
There are many thieves .. and they abide inside .. they do not hide.
Lack of wisdom
.. results in wrong-thinking & poor decision-making
.. results in: ignorance, arrogance and foolishness
Lack of vision .. not looking ahead .. not seeing beyond
.. focusing on the temporary
.. focus on externals
Lack of regard for truth:
.. results in ignoring .. denying .. not recognizing .. or refusing truth
Neglecting your own spirit
.. results in being spiritually malnourished
.. results in closed-eyes & hard-hearts
.. results in a lack of discernment & understanding
How important is decision-making? Moment-by-moment & day-by-day .. we decide.
It has been said: At the end of your life .. you are the sum of your decisions & your choices.
Don't be rash .. "choose well" - Dr Karl Benzio
A concluding thought
Some "rash decisions" can be fixed .. while others have eternal consequences.
There are two ways to journey through life.
.. one with your heart toward God
.. the other with your heart turned away
In the spirit of Frank Sinatra .. singing "I did it my way"
Oh, yea .. hooray.
I pray that you will find your way.
In the spirit of Bob Barker one of the game show hosts of Truth or Consequences
"Hoping all your consequences are happy ones."
The ultimate "rash decision" is turning your back on God.
Refusing to believe in His One & Only Son .. who was sent in love to be our Savior.
Refusing to acknowledge that He has knocked .. is His knocking on the door of your heart.
That "rash decisions" bears an eternal consequence.
"Regrets & unopened doors"
https://www.bebee.com/producer/@fay-vietmeier-pennsylvania/regrets-and-unopened-doors
"The gaining of wisdom will help you develop an eternal perspective." - fem-v
Get Wisdom at any cost - God
"Get wisdom, get understanding; do not forget my words or turn away from them.
Do not forsake wisdom, and she will protect you;
love her, and she will watch over you.
The beginning of wisdom is this: Get wisdom.
Though it cost all you have, get understanding.
Cherish her, and she will exalt you;
embrace her, and she will honor you.
She will give you a garland to grace your head
and present you with a glorious crown." - Proverbs 4
April 16, 2021
Beautiful Art - image .. special thanks to Duy Huynh 
This post is to the honor of Alan Geller - and his "Project X experiment"

.. Subject: "Rash decisions" 
https://www.linkedin.com/feed/update/urn:li:activity:6786822868333338624/?commentUrn=urn%3Ali%3Acomment%3A(activity%3A6786822868333338624%2C6786829506280783872)
My "in the Light" reflection to Alan's invitation to "share an interlude" .. offer a "different perspective."
Respond to the: "AFTER DARK is a state of mind; where we investigate and exhibit different perspectives"
"In the Light" is also a "state of mind"
"Closed-eyes & Hard-hearts"

https://www.bebee.com/producer/@fay-vietmeier-pennsylvania/closed-eyes-hard-hearts
* "Love changes everything" 
https://www.youtube.com/watch?v=g2ZtP1bQEiU
** Fix me -Cold Play

https://www.youtube.com/watch?v=SsBNDryJYSs
*** Cutting Crew - (I Just) Died In Your Arms

https://www.youtube.com/watch?v=E7VgstsVS44
"Wisdom" – Proverbs 4
https://www.biblegateway.com/passage/?search=Proverbs%204&version=NIV
"In His Light" .. I write
All rights reserved:  Fay Marmalich-Vietmeier 
If my words make you think … Great ;~)
As "iron-sharpens-iron" … I enjoy bantering with other BEES … please know, your feedback is as "honey"
A glimpse of the "Bee" called "me" ;~)
My caring nature makes me an advocate. My curious nature makes me a "queen of questions" … but gifted with the ability to listen ;~) I am a woman of deep faith, a blessed mother, a voracious reader, a blossoming writer, a grateful person, and a lover of beauty … I treasure family, true friendships and my loyal clients ... enjoy traveling, learning, good movies, good wine and golf. I'm a "heart-to-heart" communicator.
https://www.bebee.com/@fay-vietmeier-pennsylvania
https://www.linkedin.com/in/faymarmalichvietmeier/detail/recent-activity/
https://twitter.com/femvietmeier
https://www.facebook.com/fayemv
You may be interested in these jobs
Found in: beBee S2 US - 8 hours ago

---

Steward Health Care System - MA

Methuen

Full time

Internal Medicine Physician - Physician Practice, Holy Family Hospital, Methuen, MA · Steward Health Care System has created a model of exceptional quality and delivery of care for its patients AND a stimulating, progressive environment for its employees. As a physician with Stew ...

Found in: beBee S2 US - 1 day ago

---

Delaware Nations Industries

Dayton

Full time

OVERVIEW: · AFRL plans and executes USAF programs in the areas of basic research, exploratory development, and advanced development. Delaware Nation Industries is currently providing organizational support to the AFRL RY at Wright Patterson Air Force Base, OH. This support includ ...

Found in: Talent US Sponsored - 1 day ago

---

Do you enjoy shopping? · Online orderfillers and delivery associates get to do just that every day. Online orderfillers have the opportunity to shop for our customers and choose just the right apple, or select their favorite cereal. This position is extremely fast paced and is on ...