1 year ago · 3 min. reading time · ~10 ·
Blogging
>
Joyce 🐝 blog
>
Pointing the Finger at Domestic Terrorism and the Strategy of "Externality"
Pointing the Finger at Domestic Terrorism and the Strategy of "Externality"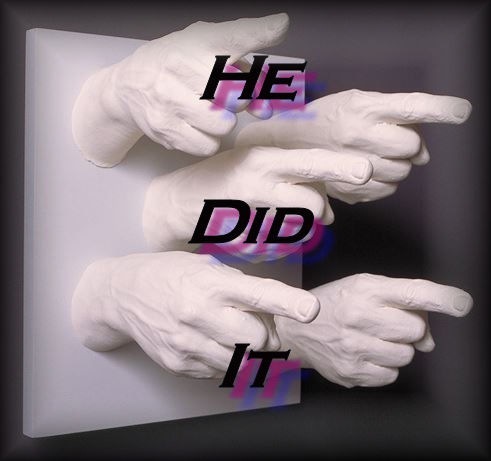 What's behind all the BS?  Let's akin it to the strategy of burying the Lawyers in a flurry of paperwork.  Companies will deliver boxes upon boxes of documents to an attorney in the hopes that that one thread that can win a case will be overlooked.
What is "Externality?"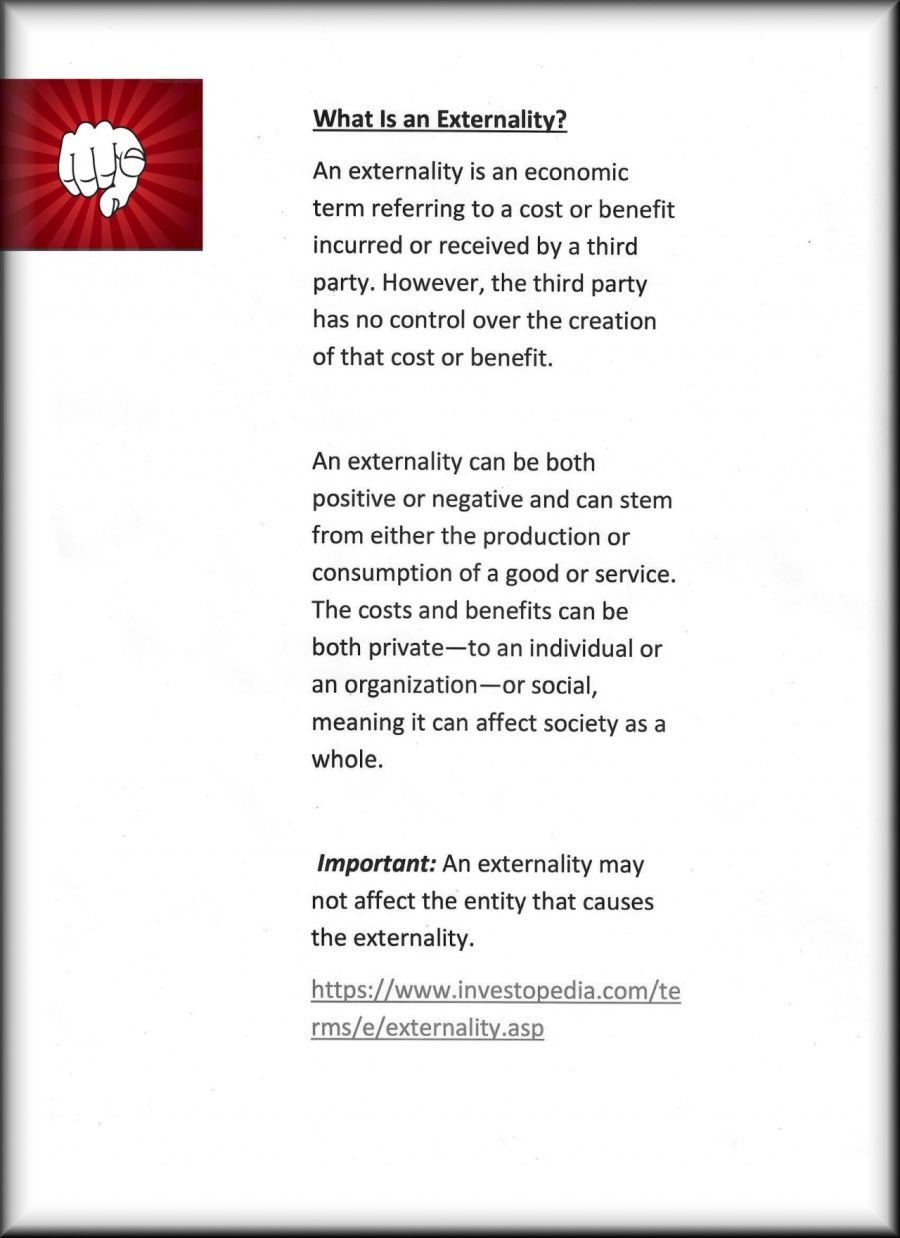 .
.
.
.
.
.
.
.
So what is Externality?
.
.
.
.
.
.
.
.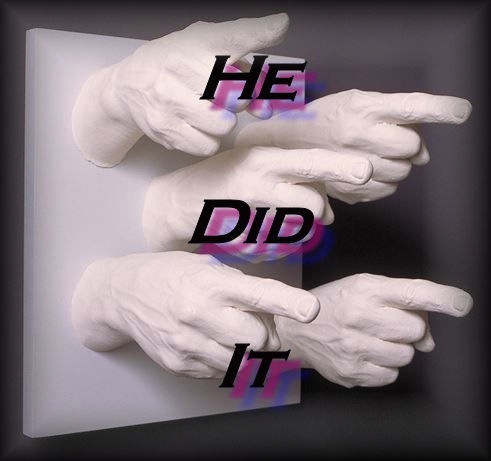 .
.
.
.
.
Well, Hell—it's nothing more than finger-pointing.  It's like the little kid playing with a pail and shovel in a sandbox who throws sand in another child's eyes and points the finger at another child and says:
.
.
.
.
.
Dichotomies are set up—you are either on one side or the other.  Gray areas no longer exist.  Critical thinking is gone.  Group-think swamps the populace and carries everybody away in either one current or the other.
Take the Anti-Vaxxers for instance.  That label is a finger-pointing strategy by the pharmaceutical industry.  How do I know?  I am one of the multitudes of vaccine-injured and those shots took out my babies in the 70s.
Last year, I went to an ER for a problem.  I told the ER MD that I was vaccine-injured.  I was stunned by his response which I wrote up in an article.
"Oh, an Anti-Vaxxer," he said–that look in his eyes…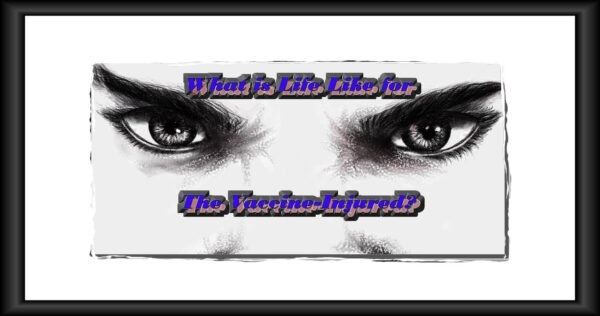 .
.
.
.
What is Life Like For the Vaccine-Injured?
..
.
.
Industry is poised to make a trillion or two injecting us with toxic ingredients and they have "corporate captured" governments to do so.  There are far too many who have been injured by the shots.  MainStream Media can no longer stem the flow of information, so the pharmaceutical industry has come up with a new strategy: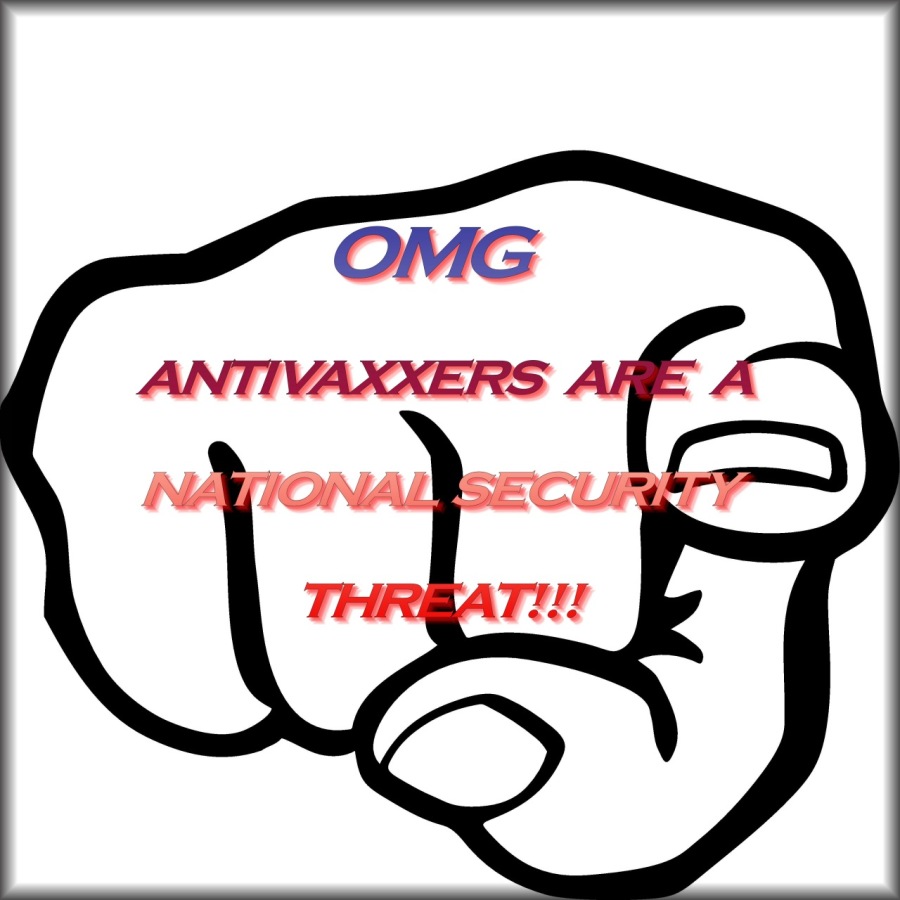 When [in actuality] the Pharmaceutical Industry is the National Security Threat. 
But Industry now controls our government [C'mon—you old-timers must have sensed something is seriously wrong…], and there are laws sitting in our legislatures geared towards shutting the vocal up.
.
Quarantine Programs in The USA—Here comes your nineteenth Nervous Breakdown…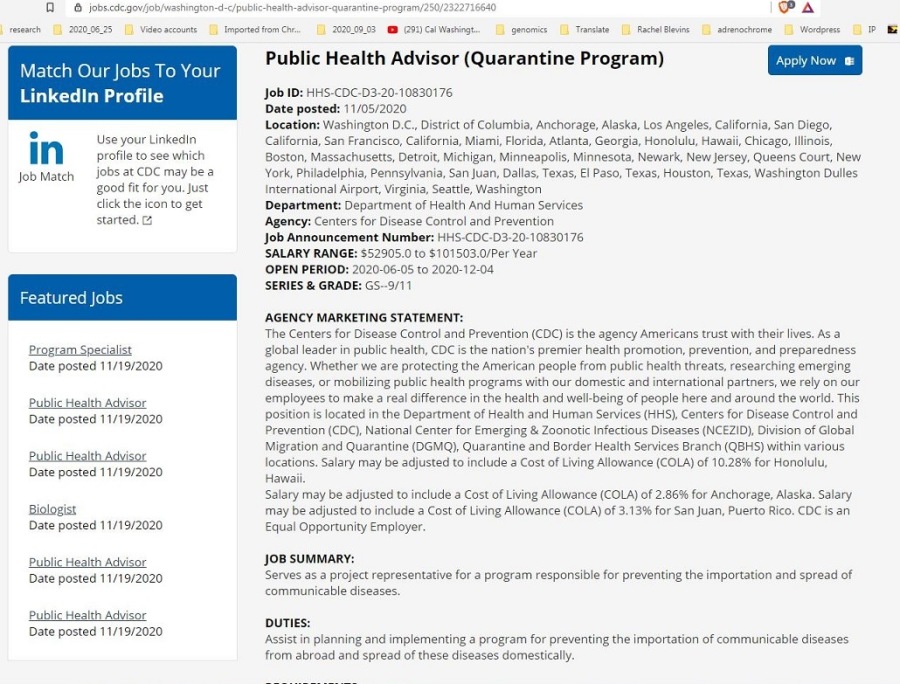 The Concentration Camps are ready, and it will only take a swipe of the pen at the highest levels of government to finish the vaccine-injured off.  Why?  We can't take the shots because they will kill us.  That makes us NATIONAL SECURITY THREATS.
.
So Industry buries us all in a flurry of paperwork [Issues]in order to keep us from seeing them as the entity destroying our countries.  We are being distracted by all SORTS of Issues and the fox is in the hen-house eating all the chicks.
Here's an issue for you. Try to find this one in the pile…
Some idiots have decided the three monkeys are a racist symbol.  Now that's what I call taking things to extremes.
It Appears Great Britain's Anti-Racism Madness Is Even More Advanced Than Ours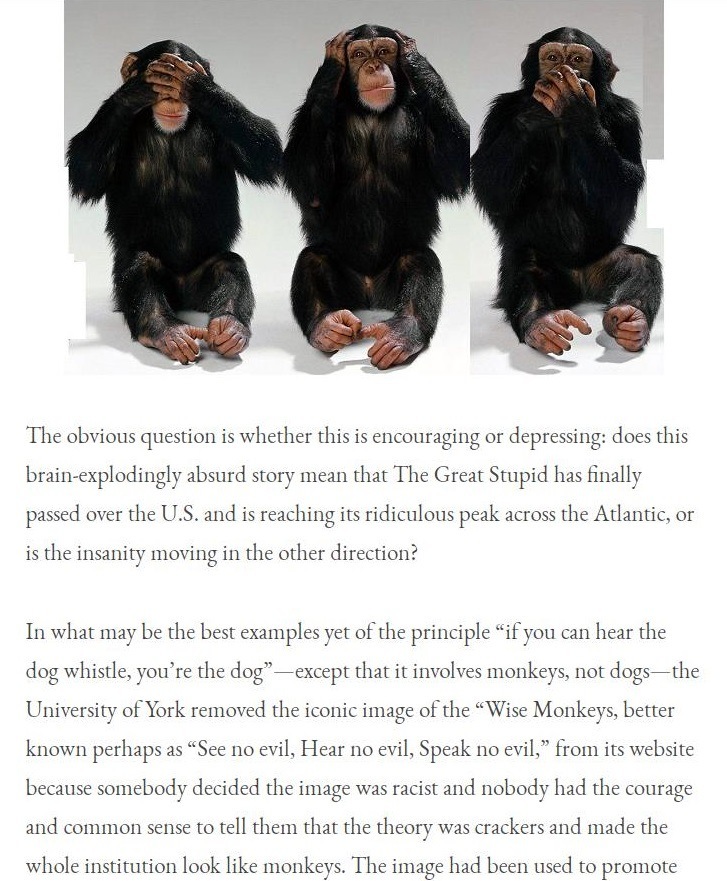 Of course, the real story behind the three monkeys is 

quite different.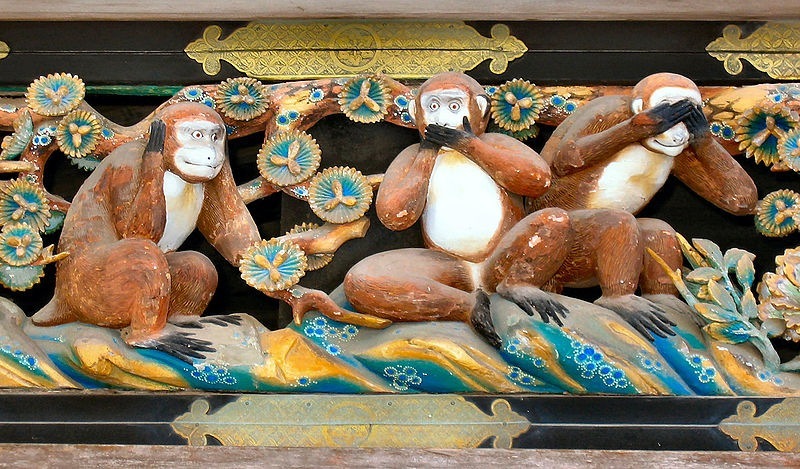 But you see—there's lots of shenanigans going on behind the scenes that Industry doesn't want you to know about or acknowledge.  They are carving this country up like a pie—hell—they're carving the world up.
Are there people who know about this?  Sure there are.  There are the perpetrators and those you might compare to what Stalin is alleged to have dubbed his "Useful Idiots."  [The thing about the "Useful Idiots" is Stalin is said to have disposed of them after he was through using them.]
One way to peg a narcissist you probably never heard of.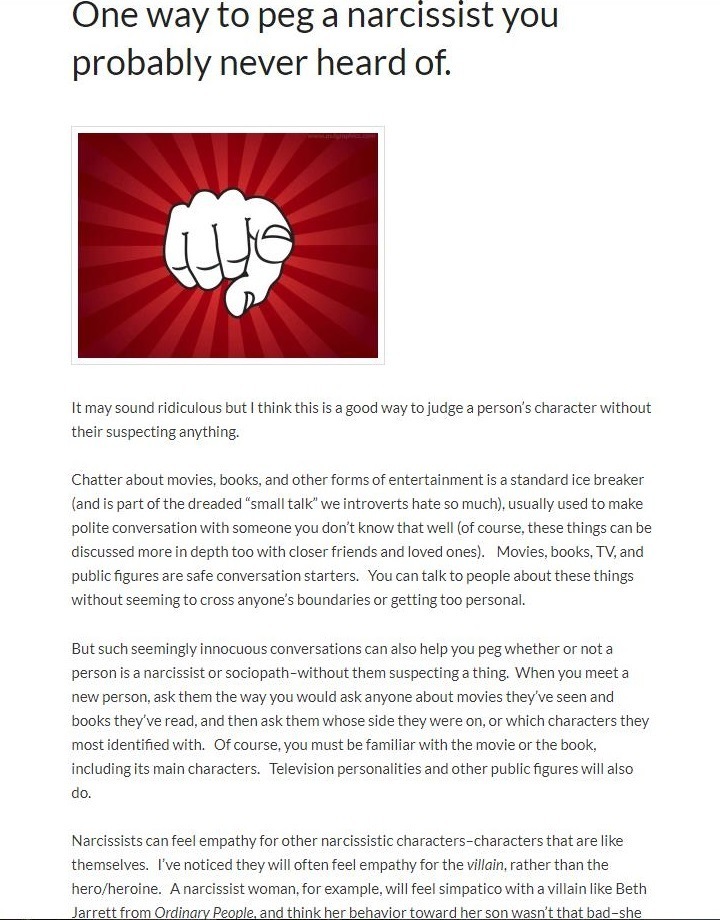 If people don't start waking up, we are going to lose it all.  Hell—we won't lose it—It will be stolen from us. 
And apparently, we will be happy about it.
WORLD ECONOMIC FORUM YOU'LL OWN NOTHING, AND YOU'LL BE HAPPY (WHILE OLIGARCHS OWN EVERYTHING)
https://www.bitchute.com/video/ZwHl15PAyu2I/  Click on the link to hear a man [Klaus Schwab] who has never worked a day in his life explain to you how all your freedoms to chose are going to disappear.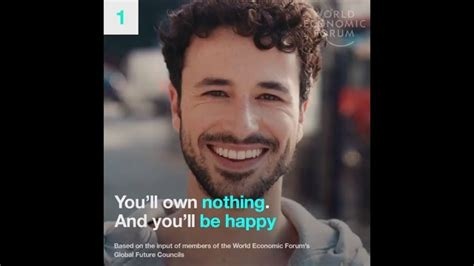 "What is the World Economic Forum and who is Klaus Schwab? Are the globalists using the supposed climate change crisis and the Chinese virus crisis to foist a one-world globalist agenda on a demoralized and fearful population? What does it mean for investors and speculators?"
Copyright January 2021 by Joyce Bowen
You may be interested in these jobs
Found in: Jooble US - 4 days ago

---

Princeton University Staff

Boston, MA

Overview · The Electro/Mechanical Technician (crane/hoist inspector) will be responsible for the maintenance, servicing, repairing, inspecting and functional testing of overhead cranes and hoisting equipment. The technician will also support the operations shop in the inspection, ...

Found in: Talent US± - 4 days ago

---

DISCOVER THE DIFFERENCE AT MARVIN · Now Hiring Semi Truck Drivers · $2,500 sign-on bonus · Speak To A Recruiter Now(833) 798-0468 · Truck Driver Benefits: · Guarantee $75,000 Per Year Minimum · Drivers Average $95,000 Annually · You are home 2 days each week · Drive an average of ...

Found in: Talent US± - 6 days ago

---

Ashley Distribution Services

Silver Star

CDL-A Heavy Haul - New Increased Wages - Weekly Home Time Join one of America's best companies to drive for today Ashley Pacific Northwest just raised pay again and is currently seeking company drivers for CDL-A career opportunities in our Heavy Haul divisionOur CDL-A · Heavy Ha ...