1 year ago · 3 min. reading time · ~10 ·
Mandatory Reporting Updated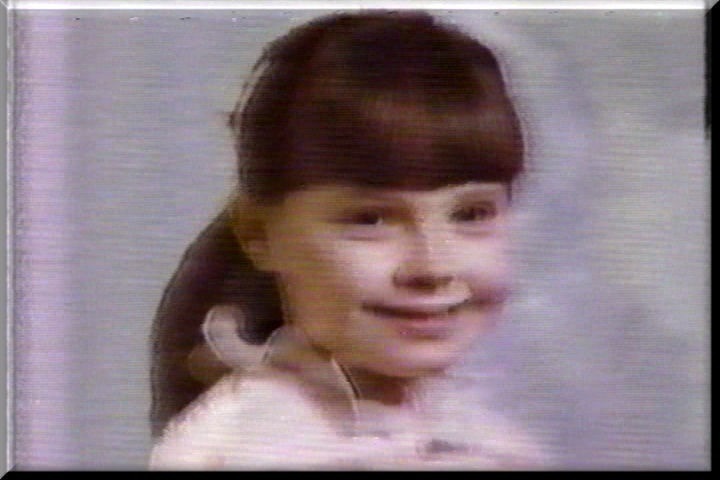 Funny... When I first came on to the Internet in 2016, it was to advocate for abused children. I received a lot of support. The original version of this received 3.2K views.


Now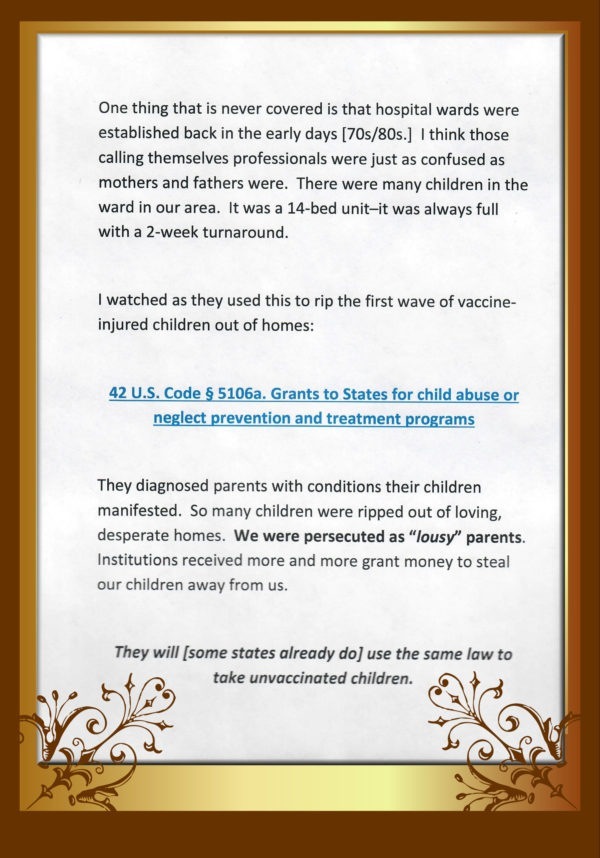 .
.
.
.
.
.

In reporting how the very system that is tasked with protecting children is involved with destroying so many lives and families [including mine], support is as thin as water. Go figure...

.
.
.
.
.
Mandatory Reporting. What is it?  I'll share what I think I know about Massachusetts:
http://www.mass.gov/eohhs/gov/departments/dcf/child-abuse-neglect/reporting-abuse.html
http://www.mass.gov/eohhs/docs/dcf/can-mandated-reporters-guide.pdf
In reading current statutes, most bases are covered. But those in the legal profession seem to be exempted from reporting. 
The District Attorney's Office in our area did not report serious allegations of child sexual abuse regarding one man at all. I contacted the DA's office numerous times and asked if there were any allegations against him and they said no. It wasn't true.  They had declined to prosecute at least one case years before I started calling them.  I had a contact, David Coughlin, in what was then called the Department of Social Services, and he checked to see if any allegations about this man existed in their records.  There were none.
I have documents showing at least four doctors knew and the DA's office knew.  One doctor finally came forward and helped six years after I reported for the second time.  A fourth case became known to him, and this spurred him on.  At least two of the doctors worked at a local children's hospital.  One was the District Court psychiatrist.  I have a news video showing a teacher who worked for the Peabody school system who knew, telling the camera with his face blurred out that a colleague and his boss--the principal-- knew.  I had reported to Children's Friend and Family services, so they knew.  One of the organizations this man worked for was in an old gray building owned by the Boston Archdiocese.  I was told the head of the Board of Directors was a Father David Hart, who went on to become a Bishop after allegedly requiring letters urging this child predator to resign.  Are there documents within the BA showing the Catholic Church knew?
A catch in Mandatory Reporting appears to be that if the child reports sexual abuse after reaching the age of majority, it doesn't have to be reported. Many children are raped or assaulted at an age before they even know what sex is.  Mandatory Reporters do not feel obligated to report child rape or sexual assault if the complainant is considered to be an adult. 
Child predators, historically, do not stop. If anyone reports they were sexually assaulted when they were a child, that should fall under Mandatory Reporting.  I was sixteen the first time I reported.  Nothing was done, and the man went on to rape a 10-year-old girl in his office about a year later.  Her picture is that little girl you see above.  Her mother sat in the waiting room while her little girl was orally and vaginally penetrated.
I reported again when I was thirty.  The doctor was still out there.  By the time I was thirty, though, medical professionals had simply stopped recording allegations in hospital records.  Well—I suppose that solved the problem for them.
There are children out there at risk today.
I've found that in writing, it's hard to impart the sense of fear a child feels when they realize they're under attack.  Imagine you are in a room with a real boogieman, someone who intends to do things to you that you have no control over.  You are helpless, and you cannot defend yourself.  There's no one in your life to protect you.  You are alone.
In truth, I believe that unless there was a moment when you felt helpless and afraid, you have no reference point I can reach. I have no words with which I can evoke that kind of fear in you.  I can ask you to imagine something, but your psyche will not allow you to relinquish that sense of control.  We all operate on different levels of survival. 
For me, monsters are real; and they walk upright: For many, I hope monsters don't exist.
My Patron site.  Please support my work.
www.bebee.com
You may be interested in these jobs
Found in: Linkedin WW - 2 days ago

---

If you are a Senior Back End Engineer with 4+ years of back-end engineering in either (Java or C#), please read on · We are a rapidly growing, Internet Marketplace Platforms company, that has built a 3 sided marketplace for top software vendors to engage with an audience in a non ...

Found in: Talent US+ - 1 day ago

---

Hiring CDL-A Company Truck DriversAverage $80,000 - $90,000+ a Year With Weekly Home-TimeCall To Speak To A Recruiter(844) 577-0900CDL-A · Driver Benefits:Competitive pay, $80,000 - $90,000+ annuallyDrivers can make up to $1,800 per week$32 per hour (overtime eligible after 40 h ...

Found in: Jooble US - 3 hours ago

---

Gainwell Technologies LLC

Roseville, CA

Great companies need great teams to propel their operations. Join the group that solves business challenges and enhances the way we work and grow. Working at Gainwell carries its rewards. You'll have an incredible opportunity to grow your career in a company that values your cont ...