10 months ago · 1 min. reading time · visibility ~100 ·
Klaus Schwab is Planning on Taking your 401K —Armstrong Economics. [You Will Own Nothing and be Happy by 2030.]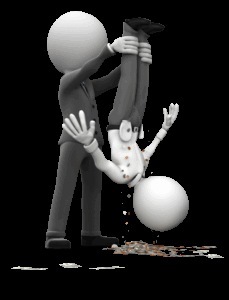 Here's a guy you should listen to—Martin Armstrong.  He's a guru [and famous] in economics—sees what coming—and gives good advice.
Is he right about everything?  No one's right about everything, but if he's not right about something he's damned close.  He's plugged into the system in ways we aren't.  He listens and analyzes and helps people understand. 
.
In these troubled times, he sees what coming down the pike for us. You should listen. Many things he suggests are things I put in motion for myself a few years ago.
The elite [matter of opinion] will own it all and we will rent everything.  We will be allowed NO possessions.  Our submission is being tested today with all the demands we are being required to perform now.
Citizen Soldiers keep us in line with repetitive rhetoric, parroting what they see on television or read in corporate-owned newspapers with ease.  If you listen closely you will hear certain phrases repeated over and over again.  
.
He's here.
A comment there:
"Americans, for the most part, think everything forthcoming "sounds" good, and essentially stay blind to all the gory details of The Great Reset.
I try to explain it to a few people and it's difficult to get a worried response UNTIL I say THEY WILL CONFISCATE YOUR 401K !!   That does it, then they suddenly have an angry reaction and want to know more. As always, it's a money thing that directly affects people that wakes them up at last.
It has to be explained in very simple straightforward terms. NO ONE Democrat or Republican wants to "forfeit" their own life savings. It's fine if someone else pays for it. Typical human nature just as the billionaires have no intention of giving up their own wealth which they accumulated under Capitalism !!
How does Socrates see this Gates/ Schwab Combo agenda failing? What will cause their demise?
Looking forward to WEC …
AH
But if you spend every minute fearing death, you'll never live.
You have no groups that fit your search