10 months ago · 1 min. reading time · visibility ~10 ·
Kemp Admits He Threw Georgia Election For Biden, "I Wanted Trump To Be A Loser"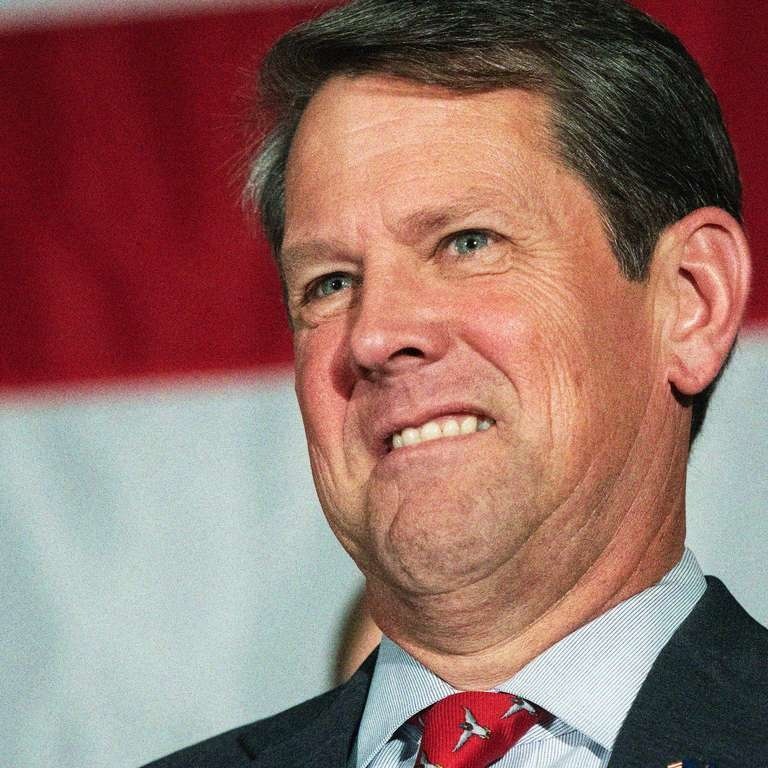 Georgia politics is not for the weak-kneed or weak of heart. Down here, you best bring your A-Game, and even then, you better hope the teacher grades on a curve.
Georgia Governor Brian Kemp today admitted to what millions of Americans have suspected for a month–– he rigged the election so President Donald J. Trump would lose to the raging looney liberal Joe Biden.
"I hate that sumbitch," Kemp told The Lint Screen, as he drained a tumbler of Henry McKenna Single Barrel Bourbon. "I tried for years to kiss Trump's lily-white fat ass, and all he ever did was reject me. Push me away. So this was my payback. Stealing the election from him."
Kemp was devious in his plans for revenge.
"See, what I did was let the president get all confident with the in-person voting," Kemp says with a dastardly chuckle. "Then, when he's celebrating his victory, moonwalking and whatnot, I pulled the rug out on him by dumping a whole mess of mail-in ballots–– all for Lil Joey Biden! Trump didn't know what hit him."
Kemp pours himself four fingers of Henry McKenna's hooch into a Waterford cocktail glass and continues.
"The best part is the mail-in ballots were created in China," Kemp says with a smile as wide as a cowboy's bowed legs. "I knew he'd really hate that–– the thought of thousands of little Chinese kids ticking ballot boxes for Biden has got to get under his orange skin and flip his fake wig. Let's see Rudy Giuliani bust me! I dare him."
Kemp is elated with his election fraud and his state's rigging for Joe Biden over President Trump.
"Consider this payback, Donnie," Kemp says, draining his glass of bourbon. "Thanks to me, Georgia is now a liberal Mecca in a sea of red states. And it's all because you wouldn't allow me to be your friend. Well, you big fat loser, who's sorry now?"
Kemp gives an evil maniacal laugh and grabs the bottle of Henry McKenna, and begins guzzling it like it's Gatorade, and he's just run a marathon.
"Now I'm fixin' to rig it, so Purdue and Loeffler get buried," Kemp says, wiping his mouth. "Those pricks never give me their stock tips. The greedy bastards."
———————————————————————————————-
Enjoy PD Scullin's debut novel "SAWDUST: Love is wilder than a circus," a humorous romp across America with a circus in the early '80s. You're a click away from a helluva fun ride. Buckle up and go.
You have no groups that fit your search