4 years ago · 5 min. reading time · visibility ~10 ·
How Companies Can Foster Work-Life Integration to Maximize Productivity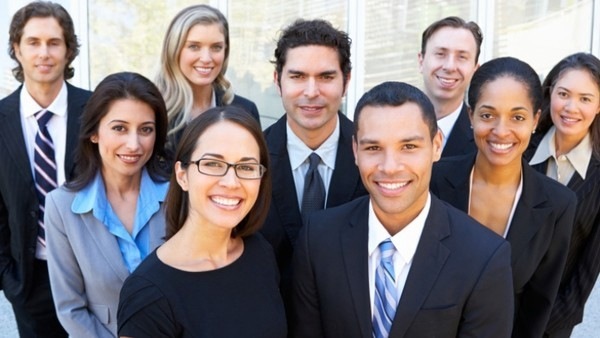 News flash for employers: too many traditional work management models are antiquated in today's high-tech Information Age. Put simply, they don't result in high productivity, accountability or employee engagement. New times call for new solutions.

Thus, it's surprising that some 21st century companies still have a Stone Age mentality in adopting smart workplace flexibility programs which produce desirable results. Perhaps these meandering corporate dinosaurs have forgotten that:
A new business era demands new and innovative approaches to work, and
Today's diverse workforce is increasingly dominated by a new generation of young people, Millennials, who are demanding more autonomy.
It's evident we are increasingly dependent on new technology to get our jobs done. Old-school ways of working are slowly, but surely, being eclipsed by the virtual workplace — including remote work and other flexible work options.
That why it's incumbent upon business leaders to experiment with novel management approaches to thrive in today's fast-evolving mobile, digital and virtual Information Age. That is, assuming they want to remain competitive as disruptive innovation continues to spread like wildfire.
Can employers leverage the high-tech revolution to allow employees to work smarter — not just longer and harder — to maximize productivity while minimizing burnout?

ROWE Your Boat...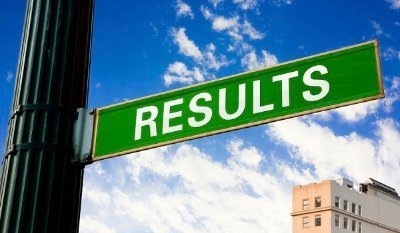 One management model gaining attention is called a "Results-Only Work Environment" (or ROWE). The goal is to maximize productivity while allowing certain segments of the workforce to integrate their work-life in a more seamless manner through high-tech tools and work flexibility.
In addition to increasing productivity, accountability, employee engagement and job satisfaction, this progressive approach can help companies attract a new generation of young talent who yearn for more autonomy at work.
The ROWE model is narrowly tailored for high performing workers in specific jobs only. It's also contingent upon a high-level of trust between managers and employees. The bottom line is results — period.
Under a ROWE, employees with appropriate jobs are afforded the responsibility to decide when, where and how to work. Some may decide to work most of the time in a traditional office environment, while others may rely on remote work (telework or telecommuting), or a combination of both.
More CEOs and managers need to be reminded that work is what you do, not necessarily where and when you do it — at least for certain jobs.

ROWE is the brainchild of HR experts Cali Ressler and Jody Thompson. Their clients have spanned many industries and job fields. They describe a ROWE as follows:
"A management strategy where employees are evaluated on performance, not presence."
"In a ROWE, people focus on results and only results — increasing the organization's performance while cultivating the right environment for people to manage all the demands in their lives…including work."
They say a ROWE can maximize bottom-line productivity through flexible work arrangements which provide the best results for the organization and work culture. ROWE co-founder Ressler says Results-Only teams "see an average increase of 20% in productivity three months following training."
Ressler also makes these persuasive points:
"Employers have been realizing it's not a question of if they should be embracing a culture of autonomy and accountability, but when they're going to do it."'
"As an executive, you feel responsibility and accountability for the success of the company. What if every single employee felt that same level of accountability? What if they operated as if they were an owner of the business?"
"Because in exchange for that kind of accountability, employees get autonomy over when and where they achieve their well-defined results. Win for the business, win for the customer, and win for the employee."
Work-Life Integration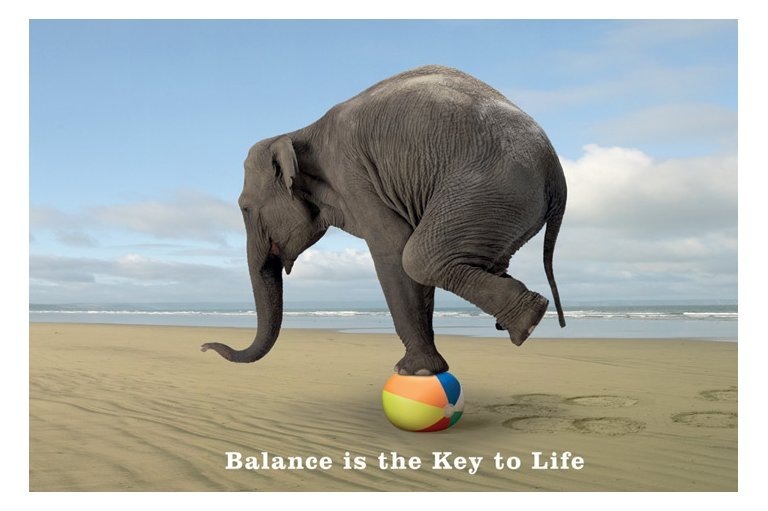 The Results-Only model is fitting for today's frenetic modern work style. This is especially important because the new "conventional wisdom" is that work-life balance has been eclipsed by a new buzz term: work-life integration.
In fact, it appears that more employment experts and workers are finally admitting that work-life balance is indeed a misnomer. Moreover, as noted, more Millennials are demanding greater autonomy and flexibility as a prerequisite for any job offer.

Brigid Schulte is a workplace expert, former Washington Post reporter, and author of the book: Overwhelmed: Work, Love and Play When No One Has the Time. She directs the Better Life Lab at the Washington, DC-based "think tank" New America (also with offices in New York City and San Francisco). The Better Life Lab "is partnering with ideas42 and the Robert Wood Johnson Foundation to study overwork and work-life conflict through the lens of behavioral science.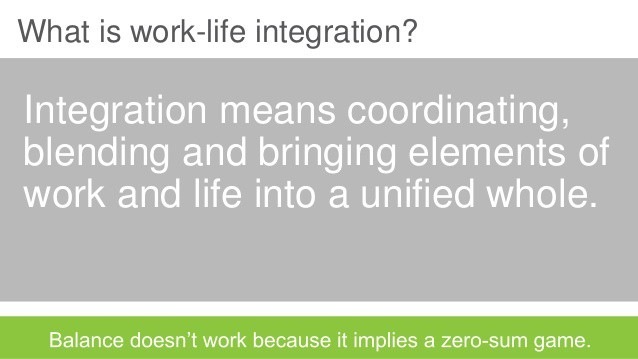 Schulte writes the following in an extensive article for New York Magazine:

"Even work-life balance experts are awful at balancing work and life."
 "Recent surveys show that overworked Americans put work-life balance near the top of their wish lists — but if the experts can't seem to manage it, how can the rest of us ever hope to?"
"It's all about reshaping your [work-life] environment to nudge you to make the choice in the moment that you really want in the long run."
"And if we design systems to make it easier to make better choices in the moment in the workplace, then we're more likely to end up doing the right thing in the long run."  
"Right now, the way work itself is organized is enough to drive anyone mad."

In fact, striking an appropriate work-life balance has too often eluded Generation X and Baby Boomers. Therefore, the work-life integration concept is a smart strategy and a natural evolution for a new generation of workers born and raised in the Digital Age.
The Results-Only approach makes good business sense to foster work-life integration for Millennials and all employees.

Accountability & Trust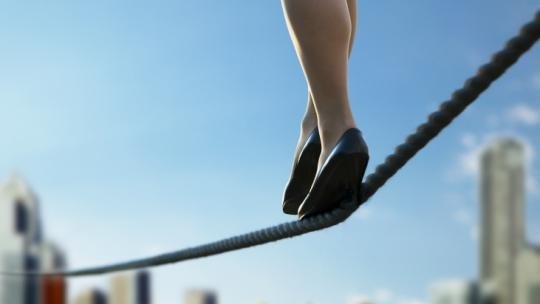 One integral aspect of the ROWE is a work culture based on accountability and trust between managers and employees. This may not sit well with micro-managers who love watching the clock and looking over the shoulders of employees in the office.
Proponents of a ROWE say it can benefit progressive organizations by boosting employee engagement, morale, company loyalty, the health of workers, and overall job satisfaction — while decreasing absenteeism and health costs. These factors lead to greater bottom-line productivity (and profits) for employers.
While a ROWE may have the potential to revolutionize work in tandem with the Information Revolution, it's worth reiterating that not all employees will be eligible due to the broad range of job classifications and functions.
Additionally, not all employees will be able to handle the high-level of accountability, trust and responsibility that are essential ingredients for a ROWE to prove mutually beneficial for the employee and company.
Nevertheless, savvy employers will adapt to new ways of working for a new generation of workers.

Implementing a Results-Only approach also makes good business sense because:
The traditional workplace paradigm of all employees under one roof — like cattle in a barn — is quickly becoming outdated and unproductive for some jobs.
Flexible work arrangements can prove cost effective by allowing companies to ditch expensive office space in exchange for virtual work space.
The ROWE model has many of the same benefits which have already proven effective via remote work.
My Take
While the future of work is unpredictable, disruptive innovation is inevitable. That's why smart employers recognize the only constant in today's workplace is change.
Therefore, as the workforce participation rate of Millennials surges to new heights, forward-thinking companies will experiment with novel management approaches to enhance work-life integration. ROWE can help steer the ship in this regard.
Status quo companies cannot afford to reject positive change at the expense of progress, productivity and hiring the best young talent.



In essence, successful 21st century work approaches are focusing more on flexibility and accountability via high-tech work arrangements. This is the new way of working in a virtual environment.

My prediction: look for the Results-Only model to gain more prominence in 2017 and beyond.

What do YOU think?
NOTE: A similar version of this post also appears on Thrive Global (Medium).

________________________________________________________________________________________


ABOUT THE AUTHOR: I'm an independent writer and strategic communications advisor with over 20 years of experience in the public and private sectors -- including work in the White House, Congress, federal agencies, and national news media. I'm also a Brand Ambassador for beBee Affinity Social Network. In addition to beBee, you can find me buzzing around on Twitter, Medium, LinkedIn.

NOTE: All views and opinions are those of the author only and not official statements or endorsements of any public sector employer, private sector employer, organization or political entity.
""""""
You have no groups that fit your search