Dipping my toe into a sea of anger
As I sat down to write this morning I considered writing a simple yet angry letter about abortion. But as I thought of what I would say I felt that it would fail to help anyone. Anger does not help any discussion nor does it bring clarity or peace to the procedures. Abortion has become a hot topic for so many. Even for a vast many who are not even involved in abortions. People have taken up the cause to support one side or the other both claiming the moral high ground. So why write a post angry or not about this topic?
How is one more post going to help? Who even reads posts like that anymore? I mean we read the posts that support the position we have chosen. Then yell with anger at the opposing agenda, as if they are representing the very heart of evil. So why join in? Why lend yet another voice to this sea of anger and frustration? To bring peace? Peace to a 4000-year-old debate? Really?
So honestly why would I write yet another post? Perhaps to ask one question, Why? Why has abortion become such a political tool for manipulating people? Why have our children's lives become the focus of so many who have the agenda of controlling us? And that is the reason. I write because manipulation is the agenda, not children or women. It is not about the rights of women or the protection of children that this debate has become about, it is all about control. Who is in control? Who has obtained the right to tell you what to do?
Do I believe you should have the unrestricted right to kill your baby? No. But then do I believe I have the right to force you to have a child? No. Rights are a very precious and important responsibility. A responsibility that we have in vast numbers take not only taken for granted but ignored when they lead us to sacrifice in order to maintain them.
Many leaders want to take away our rights. And they will use any means necessary. They use the facts of responsibility against the people instead of explaining them. I told you abortion was a 4000-year-old debate. Now you might have a glimpse of why.
Blessings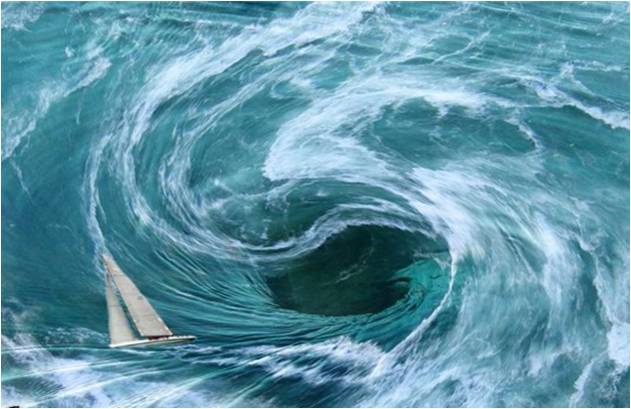 You may be interested in these jobs
Found in: Jooble US - 3 days ago

---

Crown Equipment Corporation

Oklahoma City, OK

Company Description: Crown Equipment Corporation, one of the world's largest lift truck manufacturers, offers local support on a global scale with more than 15 manufacturing facilities worldwide and more than 500 retail locations in over 80 countries. Our global sales and servi ...

Found in: Jooble US - 3 days ago

---

Signature Aviation

New Orleans, LA

Job Description · Signature Aviation is a market leading global aviation services provider with over 220 locations and 6,000 employees worldwide. Eligible team members enjoy a wide array of benefits including health and welfare options, generous 401k match, paid time off, tuition ...

Found in: beBee S2 US - 5 days ago

---

Trident Technical College

North Charleston

Full time

Job ResponsibilitiesUnder the supervision of the Dean, the Finance and Scholarship Coordinator manages student-specific financial activities for the Division of School and Community Initiatives and assists students, parents, area high schools, public school districts, and externa ...