Consultant Marketing Pillow Talk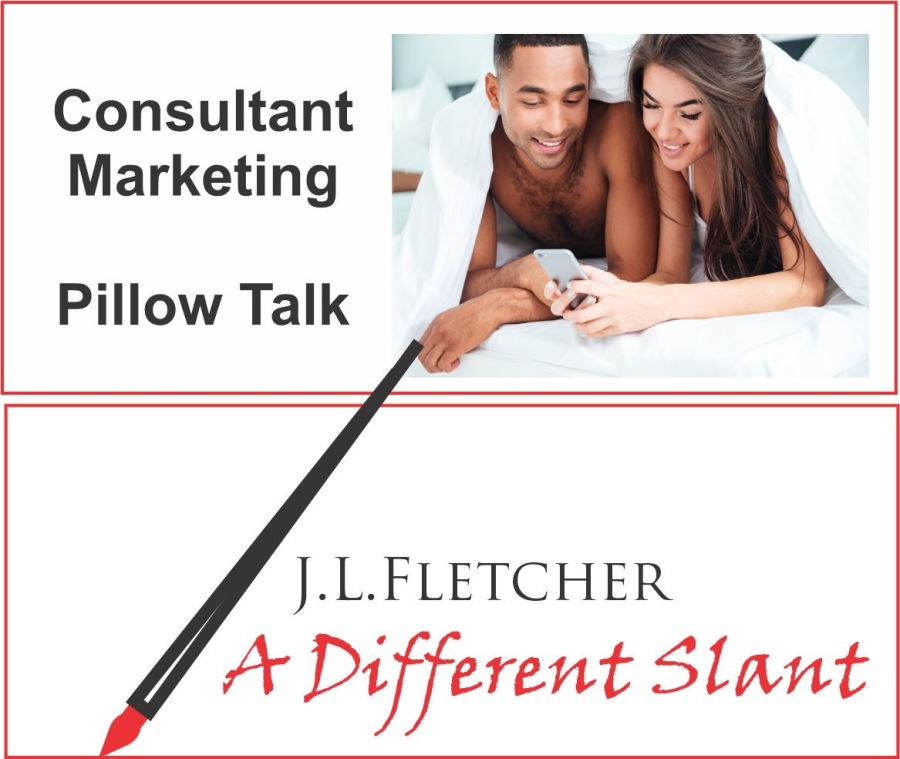 If you're lucky.
Not everyone has a partner outside the business they can talk to candidly about how it is going. For the majority of consultants who are solopreneurs the only chance they have is when they are comfortably esconced in bed with that special person. If married the mate can be the sounding board. In a long term relationship you can share with the one you're with.
Triumphs and tragedies
The need to share the triumphs and the tragedies can grab hold of you at any time. The desire to take someone else along on the journey can be overwhelming. We don't want to be alone. Our egos are always looking for praise. That causes problems.
Hitches, glitches and snags
1. The loner brain dump This occurs when an expert consultant happens to be a solo in her/his practice, home life and social life. The need to vent or share a victory builds up until without warning the brain dump begins. It can ruin a date or dinner with friends or a special occasion like a wedding. If the one unloading their latest client experience is lucky they will be considered merely offensive.
2. The honey pot If you are into spy fiction or reality this one is obvious. In order to perform industrial espionage a person of the consultant's sexual partner preference is introduced. They practice their sexual wiles on the unwitting counselor becoming the willing listener to all the woes, trials tribulations and triumphs in order to get the secret to the client's success. It ain't pretty but it has been working for eons. The more solo the consultant the more effective this approach can be.
3. The one for the road Our ill-fated expert advisor puts a real hitch into his or her git-a-long by agreeing to just one more drink before heading off to a well-deserved rest. After that conviviality she or he "opens up" and the next thing you know a trademarked process is drawn and annotated on the closest napkin. It happens. And the worst part is our guide may not recall blurting out the methodology or special ingredient or whatever secret should have remained so.
4. Another Client's shoulder This is possibly the worst. The need to share engages when our erstwhile expert is engaged with another client. It doesn't matter whether the information being shared is positive, negative, secret or common knowledge. The problem is the effect on the client receiving the remarks. How would you feel about someone sharing private information with you? Would you be concerned about what you have provided the consultant in confidence?
5. Ego boosting events These can take on many guises. The common denominator is the combination of public attention and a bit of ego massage. For instance, the interviewer in a pod cast asks how you accomplished a turnaround for a client or what process was used to save multiple clients. You overlook confidentiality because it feels good. It feels good when a reporter seem intrigued by your answer so you add more details. A national outlet calls you to get confirmation for a story they are working on but you go further than a yes or no in your answer. You see the public aspect as good advertising and your ego appreciates being preened so you stick around to get groomed a little more.
Forewarned is forearmed
Some of us are inherently close mouthed, have solid ethics and just cannot comprehend behaving in such a way. But not all of us. That's why the Institute of Management Consultants (IMC) has a 15 point code of ethics.
This discussion deals with item 5.0 which is:
I will treat appropriately all confidential client information that is not public knowledge, take reasonable steps to prevent it from access by unauthorized people, and will not take advantage of proprietary or privileged information, either for use by myself, the client's firm, or another client, without the client's permission.
Notice that it provides you with a way to be able to share the data with client permission.
Here are some ways you can make that work to everyone's advantage:
Joint presentation at an industry event.
Joint appearance on a panel at a conference
Joint interview by a media outlet
Publish a case history or success story approved by the client
Record a video testimonial from your client and put it on your website
Invite your client to lunch with a prospect and allow him/her to present the particulars of the engagement.
Make that client's story an approved part of your next book
Losses count, too
And don't forget the losses. Many times those are just as important as the wins. When a client demands a process or procedure or approach you know won't work based on your experience it is a significantly more powerful argument to try another way if you can cite an example that refutes the prospects preference.
And so it goes.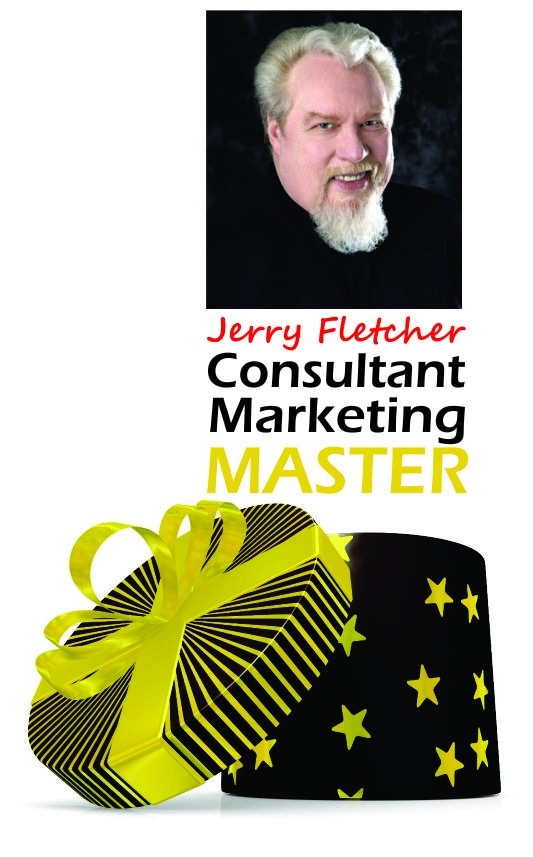 Jerry Fletcher is a sought-after International Speaker, a beBee ambassador, founder and CEO of Z-axis Marketing, Inc.
See Jerry's new speaker demo reel.
His consulting practice, founded in 1990, is known for on and off-line Trust-based Consultant Marketing advice that builds businesses, brands and lives of joy.
Consulting: https://www.JerryFletcher.com
Speaking: https://www.NetworkingNinja.com
You may be interested in these jobs
Found in: Jooble US - 5 days ago

---

Advanced Dermatology and Cosmetic Surgery

Cape Coral, FL

Part time

NOW HIRING · Patient and employee safety is our first priority at Advanced Dermatology and Cosmetic Surgery We are currently seeking a candidate with exceptional customer service to join our team as Medical Receptionist. · The environment is a medical office for a well-known derm ...

Found in: beBee S2 US - 1 day ago

---

University of Colorado Colorado Springs

Colorado Springs

Part time

Lecturer - Site Visitor (Pool) - 21486 Faculty · Description Envision yourself in a collaborative, inclusive, and innovative work environment that has a deep commitment to position our graduates for success in their professional and personal lives. · Visualize applying your ener ...

Found in: Jooble US - 4 days ago

---

ALLY BUILDING SOLUTIONS LLC

Tampa, FL

Ally Building Solutions provides flooring, cabinetry, countertop, appliances, window treatment, wire shelving and glass enclosure products and expert installation services, as well as design studio solutions, to new home builders in greater Orlando, Jacksonville, and Tampa Bay. ...