4 years ago · 1 min. reading time · visibility 0 ·
Apple Goes Retro With iPhone 8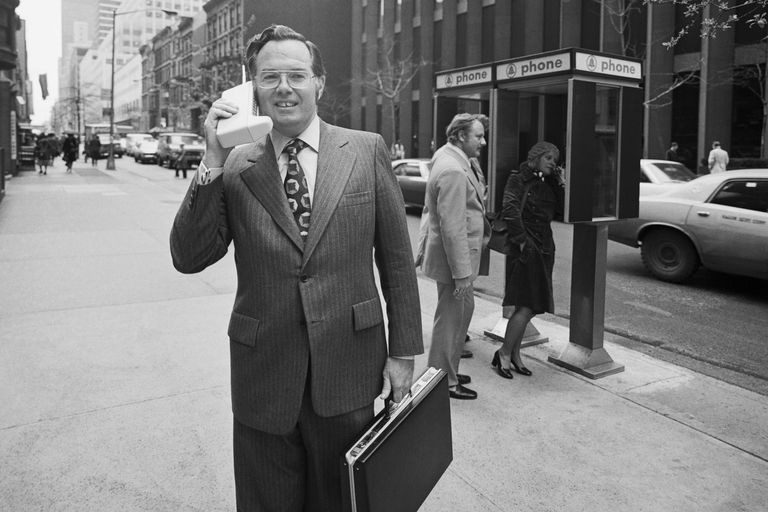 The Lint Screen has obtained an actual prototype of the long-anticipated Apple iPhone 8, and it is surprising.
The new phone model reflects a decidedly retro look and feel. "Tim Cook felt the iPhone design was getting stale," said an anonymous Apple insider. "Tim is looking to finally make his mark on the company Steve Jobs built, and the iPhone 8 represents his brave vision."
It most certainly does!
The "wireless cell phone" is dubbed "The Brick" by Silicon Valley technocrats. One engineer told TLS, "The Brick was designed to take users back to a simpler time when the country wasn't so divided and run by maniacs, and Mother Nature didn't hate humanity with a vengeance. Cook thinks Jobs would love the idea of using technology in service of humanity's happiness and well-being."
The iPhone 8 will feature an analog voicemail using "really small cassette tapes that make the user feel like he's a secret agent!"
Unlike previous iPhones, this model will not have a screen or a camera, or the ability to access the internet.
"It's a bold move on Apple's part," said an industry expert, "but Cook feels strongly that all these technological advances have just made people more depressed when they realize how sucky the news and modern life is. The iPhone 8 will allow users to escape the existential hell of our reality."
The new iPhone 8 will retail for $1,099, and as the tech expert said, "That's a small price to pay for sanity."
##########################################
Patrick Scullin is an empathetic adman and founder of ASO Advertising.
He has two blogs: Empathetic Adman (marketing pontification) and The Lint Screen (satire, smartassery humor, pop culture ramblings, and advice for people getting hip replacements).
"