5 Leadership Lessons from JFK on 100th Birthday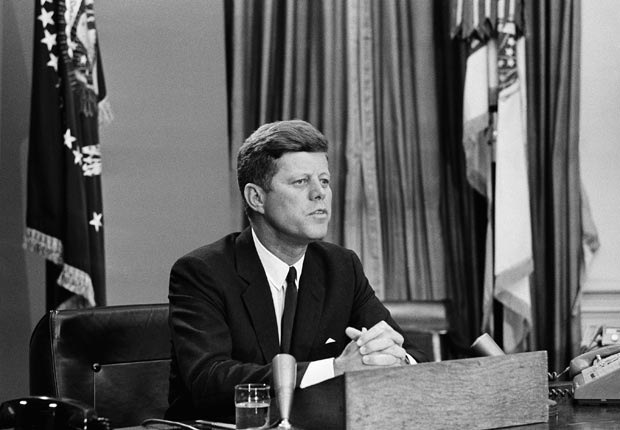 Although President John F. Kennedy was assassinated more than a half-century ago, his strong legacy of leadership lives on today. Two critically important areas which exemplified JFK's leadership were civil rights and space exploration. The 35th President's risk-taking actions resulted in historic accomplishments which altered the course of American history.

JFK would have turned 100 years old on May 29, 2017. He was the youngest American President ever elected, at age 43, and the youngest to die in office. Yet JFK remains one of the most beloved and popular presidents in American history because of his bold vision and vital leadership during challenging times.

"Kennedy was president for just 1,036 days," notes the Washington Post in a recent article. "But in a 2013 Gallup poll, 74 percent of Americans ranked his presidency as either 'outstanding' or 'above average,' the highest of any president since World War II."
That's why all generations can learn valuable leadership lessons from JFK 100 years after his birth. Following are five leadership examples which stand out for me:
Formulating and effectively communicating a bold vision,

Fostering innovative thinking and new technology,

Taking risks to advance a cause greater than oneself,

Following one's moral conscience despite public opinion, and

Advancing equal opportunity in the workplace and beyond.

JFK inspired America to thrive in space exploration and move the moral compass of the nation on civil rights
Civil Rights Struggle

President Kennedy occupied the Oval Office during one of the most turbulent times of the post-World War II era. The non-violent civil rights movement led by Rev. Martin Luther King, Jr. (MLK) was growing across the South and having a deep social impact on the conscience of the country — for blacks and whites alike.

The national mood was tense as police used unnecessary violence to stop peaceful demonstrations. This included beating civil rights marchers bloody with batons, unleashing K-9 attack dogs, and spraying down demonstrators with powerful water cannons. It was a time of intense social upheaval and uncertainty. America faced a crossroads in the fight for equal opportunity for all citizens.

President Kennedy helped to change the hearts and minds of many bigoted white Americans. He effectively communicated the necessity of equal rights and equal opportunity for all citizens, regardless of race or skin color. His persuasive oratory caused many whites to take a long look in the mirror and search their moral conscience, as well as ponder America's fundamental values under the Constitution.
JFK's groundbreaking and heroic leadership changed hearts and minds.
Among his civil rights achievements, JFK fought for and signed the Equal Pay Act of 1963 and set the stage for the subsequent passage of the Civil Rights Act of 1964. This landmark law fundamentally altered how blacks were treated in nearly all aspects of public life.
To demonstrate his leadership and command of communication in the TV age, JFK delivered a consequential nationally televised address (watch video) on June 11, 1963, during the height of the civil rights struggle. The young president told a weary nation:
"We are confronted primarily with a moral issue. It is as old as the scriptures and it is as clear as the American Constitution. This nation, for all its hopes and all its boasts, will not be fully free until all of its citizens are free." 
Moon Landing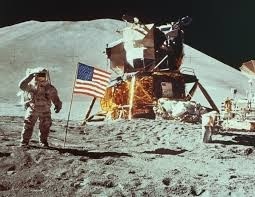 In addition to his civil rights record, JFK made a huge social impact on America in his quest to land the first men on the moon.
He restored public confidence and pride in the U.S. space program
. Moreover, he inspired the nation to dream big and take risks.
Again, the young president harnessed his unique leadership skills to galvanize America. He persuaded Congress to super-size NASA's budget to an unprecedented funding level which was necessary for the moon mission to result in a historic success.
JFK understood the critical importance of America leading the world in space exploration, research and technology. This took place as America's arch nemesis, the former Soviet Union (USSR), was winning the so-called Space Race by launching the first cosmonaut into low-Earth orbit.
According to the book, Ten Presidents and NASA: "On May 25, 1961, Kennedy addressed a joint session of Congress to announce his decision to go to the moon. He backed up this decision with remarkable financial commitments."
Under JFK, NASA's budget was boosted by 89 percent in one year, and then by another walloping 101 percent the following year, according to the aforementioned book.
As JFK said during his famous "moon speech" (full text) in September 1962:
"I regard the decision to shift our efforts in space from low to high gear as among the most important decisions made during my presidency."
In hindsight, JFK helped transform NASA into a crown jewel of public sector innovation and a global role model for groundbreaking space science research and technology in the decades to come.
Final Thoughts
We can all take a cue from JFK's lasting legacy of leadership. He helped change the very fabric of society and bring out the best in Americans.
President Kennedy transcended the times by leading ordinary citizens to dream of what was once unimaginable and to achieve what was once thought impossible from civil rights to space exploration and other significant issues. He restored pride in America at home and exerted global leadership aboard
John F. Kennedy remains one of the most popular and beloved American Presidents more than 50 years after his untimely death and 100 years since he was born.
That's why JFK's vital leadership lessons will likely live on for the next century and beyond for future generations to learn from and benefit — and for good reason.
What do YOU think about JFK's impact on the USA and the world?
_____________________________________________________________________________________

ABOUT THE AUTHOR:
I'm an independent writer and strategic communications advisor with over 20 years of experience in the public and private sectors -- including work in the White House, Congress, federal agencies, and national news media. I'm also a Brand Ambassador for
beBee Affinity Social Network
. In addition to beBee, you can find me buzzing around on
Twitter,
Medium
,
LinkedIn.
NOTE: All views and opinions are those of the author only and not official statements or endorsements of any public sector employer, private sector employer, organization or political entity.
"""
You may be interested in these jobs
---

University of Maryland Medical System

Linthicum Heights, United States

Job Description · Job DescriptionCompany Description · The University of Maryland Medical System is a 14-hospital system with academic, community and specialty medical services reaching every part of ...

---

Tacoma General Hospital

Puyallup, WA, US, United States

You Belong Here. · At MultiCare, we strive to offer a true sense of belonging for all our employees. Across our health care network, you will find a dynamic range of meaningful careers, opportunities ...

---

Superprof

Carrollton, AL, United States

Company ProfileSuperprof is the #1 tutoring platform in the USA- We are looking for students, professionals or anyone with a passion to tutor to join the largest community of tutors worldwide. · Super ...