1 month ago · 2 min. reading time · visibility ~100 ·
20 Years Ago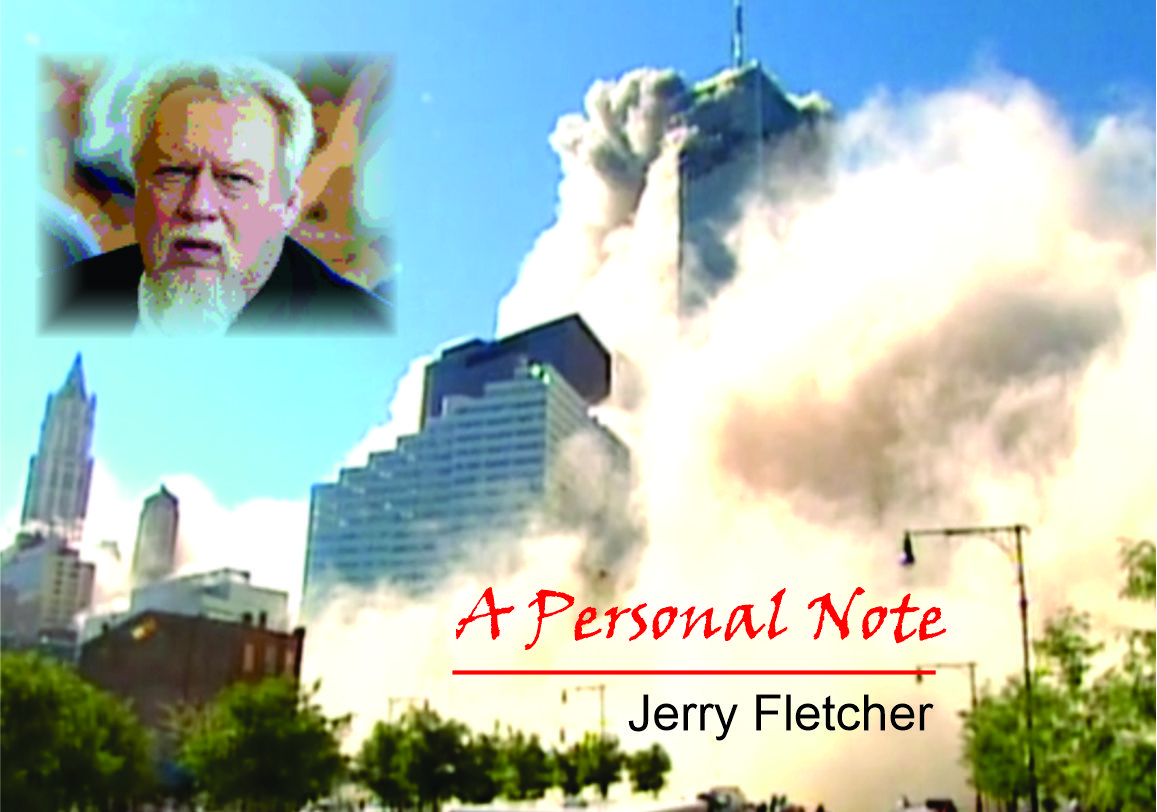 I was startled by my wife screaming, "Oh my God!" over and over and over. 
I ran to the family room and she gasped, "Turn the TV on."
My daughter joined us about then rubbing sleep from her eyes.
The first tower fell. 
The second soon after.
Commentators were often at a loss for words. 
And they repeatedly played the recording from the first plane colliding to the second tower collapsing.
Over and over.
We could not look away. 
The one visual I cannot remove from my mind's eye is of a man who jumped from the flaming building to sure death in the rubble below. 
They told us early on about the plane that rammed the Pentagon.
Very little more was said after a bit.
Later in the day the story of the brave men and women that gave their lives to bring down the plane targeting the Whitehouse or the Capitol came out.
I spent the day in shock thinking, how could this happen?
Looking back, over the precipice of time, I think I have some idea of why.
The people that planned this were like brilliant children believing they were striking out at a school yard bully. They justified this heinous act in many ways: 
In their view, we worship the wrong God. That is even though we know that Islam, Judaism and Christianity share the same foundations. 
In their view we exercised too much financial control over the world. Okay, I can give them that because the behemoth we call China had not yet emerged in financial matters.
In their view, our ideas about freedom and equality particularly where women are concerned was anathema to their male overseers. No, we are still not the highest standard in women's rights but we are not barbarians imposing stone age ideas either.
In their view, we took no notice of their beliefs on anything. Pretty much true. But then, they were not a legitimate government and we were not alone in viewing them as terrorists.
In their view, we were responsible for all the new changes in the world, changes that challenged their tribal existence. I have to give them that one, sort of. Yes, a tremendous amount of the digital differences in the world originated here, but not all. We get the lion's share of the credit but we have some advertising experience.
It is said that commemorations tend to help us forget. 
I don't want to celebrate this day.
I want to remember it with all the shock of that morning draining my blood away. 
I want to remember the horror and the pain and yes, the steel resolution to make them pay. 
I'm an American. 
We don't respond well to sneak attacks. We go to war. And we try to change the way the enemy thinks.
I don't think I or my country know all that is right.
I don't think I have the right to make you do things the way I see fit. Nor does my country.
But if I disagree with you I have the right to say so. No matter what your station, your country, your creed, your sex or the color of your skin. 
I will not lay down that right.
I believe the Taliban are barbaric
I believe any government dominated by religious leaders is illegitimate
I believe that no populace should be forced to live in a dictatorship
And so it goes.
You have no groups that fit your search