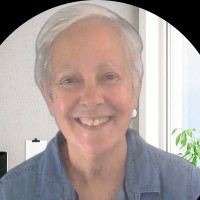 About me:
As an editor/copyeditor, I have been saving writers from typo embarrassment since 1995. I work on everything business-related, such as annual reports, business blogs, and business books, even now working on podcast transcripts. 

My only goal is to help all business professionals look and sound as smart as they are.
Business-related content from books to blogs to podcast transcripts.
Experience
Content creators: Have you ever sent a document out with "pubic," "orgasm," or "manger" in it when you meant public, organism, or manager? 🙄

Do you know why it's the "people's" choice, not the "peoples' " choice?

How about using "me" or "myself" ... or a semicolon? Do you know the rules for those?

The writing world is a wondrous place, and whether you call yourself a blogger, author, writer, or ghostwriter, you're writing for public consumption. You're writing content you hope impresses others. 

✔ You could be looking for a job. 

✔ You could be writing articles about your work and how you help others succeed.

✔ You could be writing for your own clients to help them get hired, or sell their products or services. 

✔ You could be hosting podcasts and wanting to turn the conversations into a written form for a special magazine or website. 

❓ But do your presentations show your (or your clients') ideas to full advantage? 

You may be one of the otherwise smart writers who have lost track of the American grammar fundamentals, so your work isn't being seen in the best light. Like most of us, you may have taken your last grammar class when you were too young to give a rat's rump about using pronouns or punctuation correctly. How could you possibly have known then how important all that would be to you as an adult, as a professional?

Now you know how important it is ... but how do you find the help you need? 

Well, you could call me. 😁

While I may know next to nothing about your topic, I will ensure that your readers believe you do. I will smooth out your writing, making it look right and be right. I will find the right words and punctuation so your ideas shine, all while preserving your unique voice. 

My clients include first-time and veteran bloggers, web-content creators, ghostwriters, authors of non-fiction books, stories, and business books, creators of corporate annual reports, and political columnists (CNBC, Huffington Post, Inc., The Good Men Project, Entrepreneur, and Influencive). Most are American, although several are internationals whose different version of English keeps me on my toes. 

My goal is simple: To help all writers look and sound as smart as they are. 

So if you're looking for editing or proofreading, drop me a note. Let's see if I'm a good fit for your project.
 
Education
B.S. Stonehill College, Easton, MA

Other users who are called Susan 🐝 Rooks,
Professionals from different sectors near Buzzards Bay - Massachusetts