1 year ago · 2 min. reading time · ~10 ·
Expectations: Lessons Learned from Frozen Food Boxes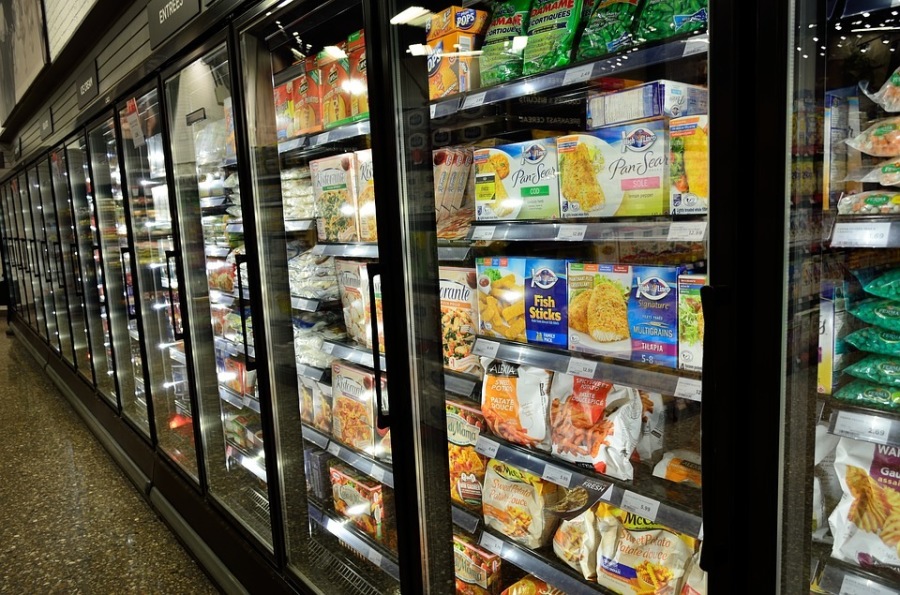 I often buy frozen "dinners" because it's easier than cooking for just one person. They keep well in the freezer, there are seemingly hundreds of choices, and many of them are actually not too bad for us in terms of nutrition.
How do I choose which to buy?
Well, usually based on the type of food I'm looking for – meat or no meat – but also by looking at the cardboard box cover.
What do I mean? Well, when I see several large pieces of chicken or five meatballs on the cover, that's what I expect inside. I'm likely to choose that one over its competitor if all else appears equal like price and/or past experience with taste, or if the competitors' covers don't show as much good stuff.
If you're not a meat eater, you might choose depending on the size and quantity of the veggies you see. Five big mushrooms? Huge broccoli pieces? Mmmmmm.
So, we take our choices home, throw all but one in the freezer, and rip open the cardboard box. Can't see much through the plastic wrap, so into the micro it goes! Timer on! Waiting. Bell rings! Open door, tear off cover … and see what?
Sad to say, sometimes the reality doesn't match the expectations that come from that cover photo.
Only four meatballs, not five. Chicken pieces the size of my baby fingernail. Two small pieces of mushrooms when the picture shows six or seven whole ones.
Now, this isn't the end of the world as we know it. We adjust our expectations or buy from the competition – or decide to cook our own. We make decisions based on the path that gets us the best outcome.
"So, Susan," I can hear you saying, "what's this got to do with my business?"
Um. Everything?
Do we always remember how powerful first impressions are? Not just the INSTANT ones that Melissa Hughes, Ph.D., wrote about in her recent article, but others that gather steam as we show our stuff?
Do we live up to the expectations we set up?
Do we:
Ever say we can turn a project around in X number of days, and then fail to do so without having a decent reason?
Promise to fix everything in the project perfectly, ensure the client never has another issue like it … or fail to respond when something doesn't go well?
Set reasonable expectations of both parties based on our history with many others, taking into account what went right and what might not have … and why?
Say we're available every morning from 9-12 or on weekends, but not actually?
Don't misunderstand me: I am not perfect, nor do I expect anyone else to be. But I do realize that how others see me, how they experience working with me, and whether  they recommend me to others depends largely on how their experiences live up to their expectations based on what I promised.
Yes, as Dennis Merritt Jones mentioned in his recent article, "life is lumpy." Stuff happens. But when it keeps happening and we don't or can't routinely keep our promises, likely enough our clients will move on to other folks who seem more reliable. And they might not be shy about saying why …
I've learned over the years to see how I've expressed myself, how my clients did or didn't understand what I said, what they've appreciated, and what they might not have. What I did right, what I could have done differently, and what lessons I learned.
And with the internet and all the possibilities of finding others – thousands of others – who do what we do, we really need to be on our game at all times.
All in all, I'd rather be known for keeping my promises than not.
How about you? Have you been on either side of expectations whose realities surprised you?
You may be interested in these jobs
Found in: Jooble US - 1 week ago

---

Amazon Delivery Service Partners

Mcchord Air Force Base, WA

Location: DWA6 - 22001 84th Avenue South, Kent, WA · Compensation: At least $20.75, plus overtime and benefits · Amazon DSPs (Delivery Service Partners) are looking for delivery driver associates to help deliver packages to customers. DSPs are independent, small businesses th ...

Found in: Talent US± - 1 day ago

---

Aya Healthcare

Toms River

Access Exclusive Echo Tech/Cardiac Sonographer Jobs at Top-Rated Facilities Across the Country NowWe have immediate nationwide openings for Echo Tech/Cardiac Sonographers. · Make up to $3,661/week (depending on the location, housing and benefits options you choose). · Here's what ...

Found in: Talent US± - 1 week ago

---

Franchise Career Advisor

Lawrence

Do you want to own your own business?You are not alone, approximately 85% of the new franchise owners were professionals transitioning out of the corporate grind, and 25-30% keep their job and run their business on the side. · Our firm works closely with individuals who are open ...