4 years ago · 2 min. reading time · visibility ~100 ·
The Witch Is In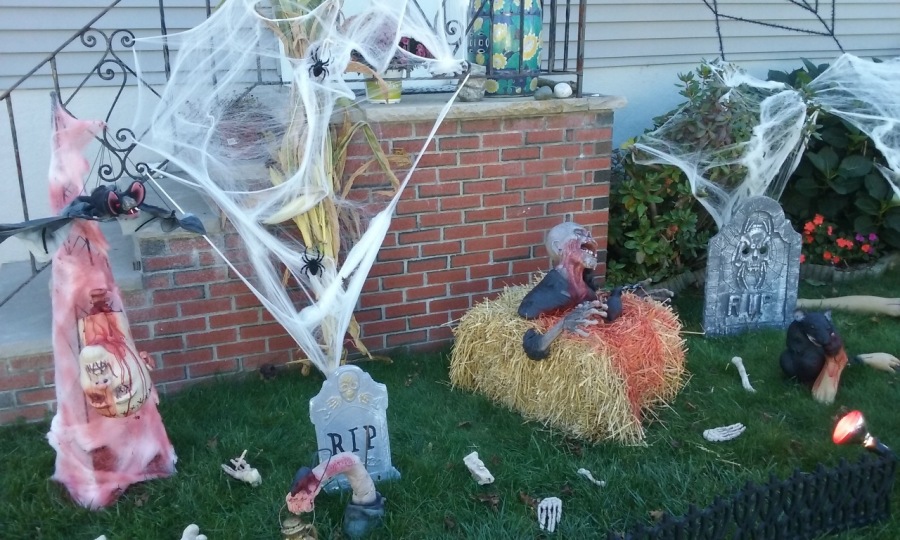 The Halloween Wars have begun in my neighborhood...Oh how I always loved spookin' out my yard for the big event;-)  I've been absent from the competition over the past couple of years being distracted by family matters...but it sure feels good to be back!
I was greeted by cheers from my faithful fans as I single-handedly managed to secure my signature display without falling off the ladder!  In years past, I have put it up between my second floor windows...but I am forbidden to play on the roof anymore;-)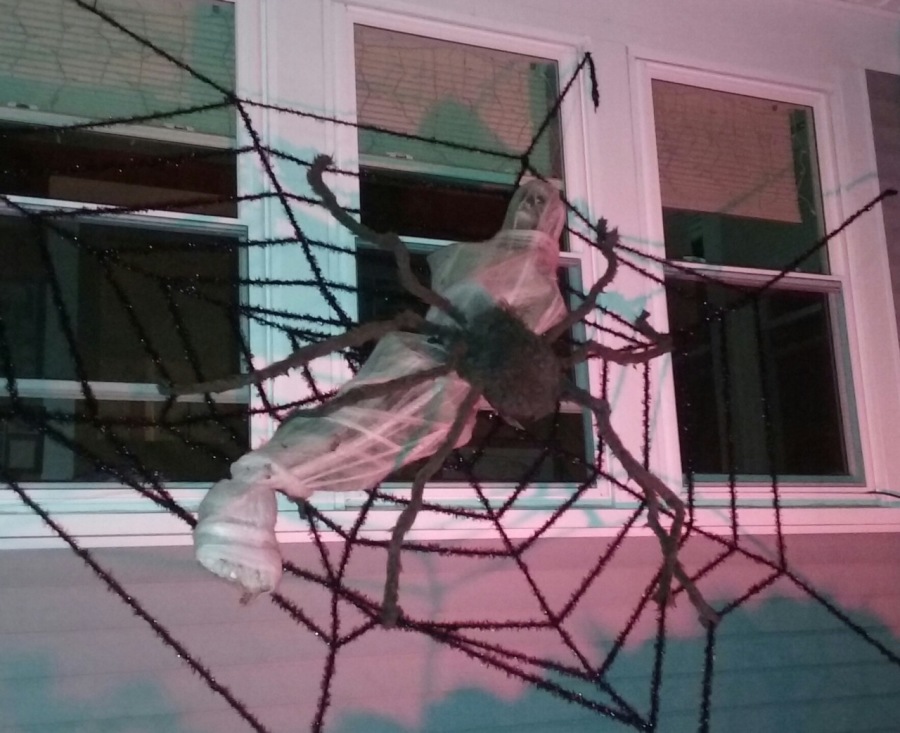 Today I added some more spider webs and a black light to make them glow in the dark...a few spooky red lights and a strobe light/thunder machine for the real creep factor...break out the fogger and I'm good to go;-)
 Besides spookin' out the house, I like to create creepy costumes for my daughter to attend her annual Halloween dance.  How do you like last years creation??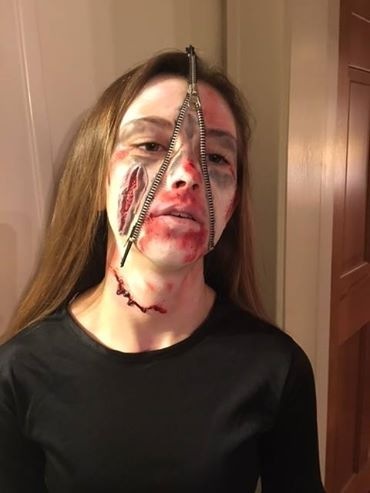 Zipper Face
Pretty cool huh?...Her teachers that chaperoned the dance said it was very disturbing having their sweet-natured student looking so hideous!
Well, I guess it's mission accomplished...Now I have to come up with something to top it this year...Any costume suggestions???
I'm open to anything that does not involve me having to sew or put dyes or hairspray in her hair...it's a bitch to get that crap out of the kid's hair!
As it stands right now, my house seems to be line for the winners circle, but anything can happen...My next door neighbor just happens to be my very competitive sister and she is not pleased at all that the hood is likin' my digs!'
So every now and then I just have to remind her that there can only be ONE Queen of Halloween...That's me!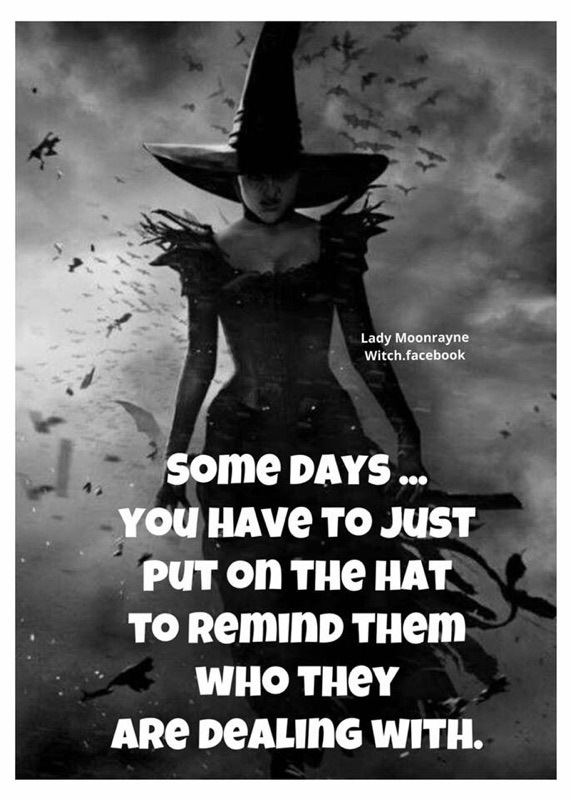 Feel free to offer up your best creeper ideas...and I promise I won't tell my sister...I wouldn't want her to drop a house on you;-) LOL!   
About the Author:
Cyndi is a licensed and Certified Massage and Bodywork Professional, Writer and Energetic Channel in the Greater Boston, Massachusetts Area
And Proud Member of the New Hive:
Join us for some family fun posts...Dad's welcome too;-)
Let the voting begin....
This is my finished product- Creepy Halloween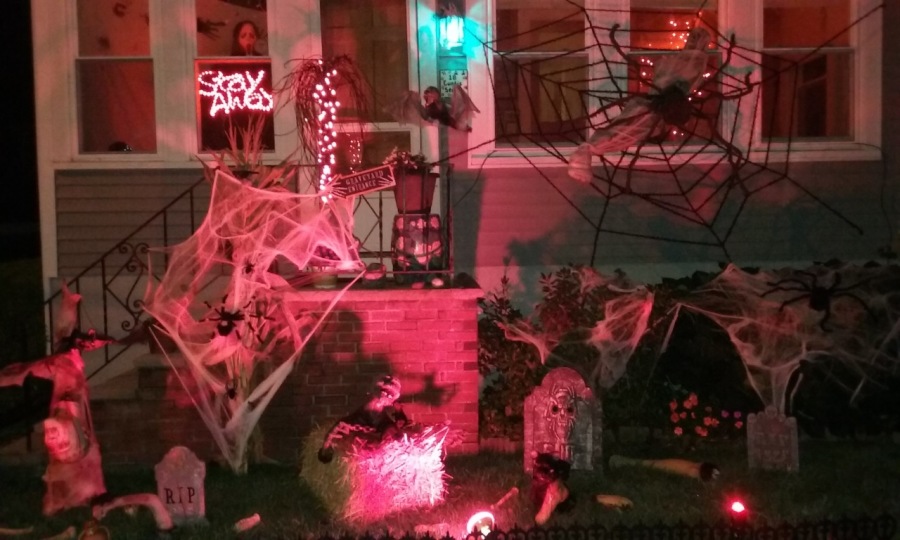 This is my sisters version of a "Happy Halloween"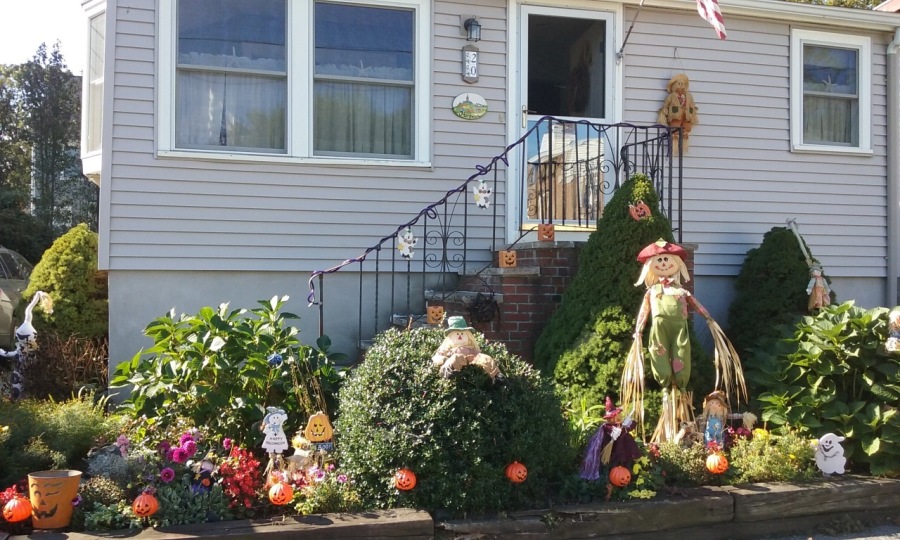 Puhleeeeze...Okay...yeah it's cute and pretty...But that's not Halloween!!!!  I'll let you all be the judges...And I promise not to hold it against you if you prefer the more 'watered down' version;-)  Just keep an eye on the sky for falling houses!!!
""""""
You have no groups that fit your search