The curse of the clock
The curse of the clock
It seems that each day we are controlled by the clock. It dictates our lives calling out and demanding actions in accordance with its timetable. Get up it calls, go to work it demands, action after action it instigates with its constant ticking. Tick tock, tick tock, tick tock calling chiding demanding.
This constant push of time reminding us that we have things to do and less time to do it in. But just what is this concept of time, this metric counted by the clock. Officially it has something to do with the Earth spinning around the sun and the Earth spin itself. 24 hours in a day, 365 and s smig days in a year. So why does it push?
Each day we live is just that, a day, a continually recurring event that we have access to. Each of these days is available for our use or there for us to ignore. But to ignore a day is a startling concept for we have been told since our first day that each day is precious and unique. But if you return to our reason for a clock is not each day exactly the same as the previous?
So why the push? Why must we live by the pressure of the clock? Why must we live by the demands of time? Simple answer, because we don't know when our clock will end. We push and push each day listening to the tick-tock of the clock because we feel that we have things to do and work that needs to be done. So we accept the push.
We are reminded to live each day as if it were our last but expecting that we will be here tomorrow to finish what we failed to finish today. We plan for a future that we partially believe will never come yet we certainly hope will. We listen to the curse of the clock because we believe we must.
We say of course that there will be a time when I no longer will, a time we call retirement. In those days I will do what I please and ignore the clock. But in truth will we? Years listening to the clock and its demands, years of obedience, will we stop? The clock and its tick-tock, will it be so easy to stop obeying its call?
We live by the clock, we live by the tick-tock, tick-tock, We live by the rotation of the Earth. We are indeed tied to it. But need it be a curse this clock? Perhaps. What would we truly do if had not that push? If my day off is any metric the answer is clearly a no. We have learned to live by the clock and its tick-tock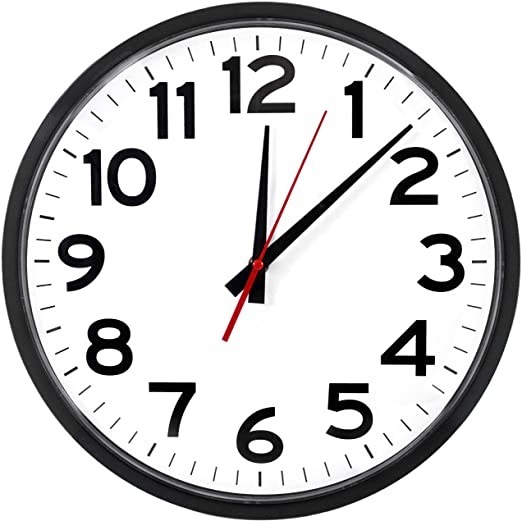 . We have learned to live by the push of the spinning of the Earth. I expect that is the true curse of the clock.
Blessings all and have a truly great day!
You may be interested in these jobs
Found in: Jooble US - 6 days ago

---

About Wake · Med: · Serving the community since 1961, WakeMed Health & Hospitals is a nationally recognized, private, not-for-profit health care organization founded and based in Raleigh, N.C. · The largest health system in Wake County, WakeMed exists to improve the health and we ...

Found in: Jooble US - 23 hours ago

---

LCL Bulk Transportation

Carmel, IN

REGIONAL AND OTR CLASS A CDL TRUCK DRIVERS – Dedicated Customer Base – PAY INCREASE Recent mileage and hourly pay increase · DRIVERS EARN AN AVERAGE OF $80-$90K FIRST YEAR WITH A GUARANTEED MINIMUM TRANSITION PAY · TOP DRIVERS CAN EARN $100K+ YEARLY · NOW OFFERING $10,000 SIGN O ...

Found in: Jooble US - 4 days ago

---

Danbury Health Systems

Newtown, CT

Sign On Bonus - $4,000 · Title: Medical Office LPN - NHMP Metabolic/Bariatric - Newtown, CT - 40 hour per week, 8 hour shifts between 8:00am - 5:00pm. · Summary: Support team based care initiative within the scope of practice. Provides clinical support to assure smooth daily depa ...