1 year ago · 3 min. reading time · ~100 ·
Popular Questions about Cryptocurrency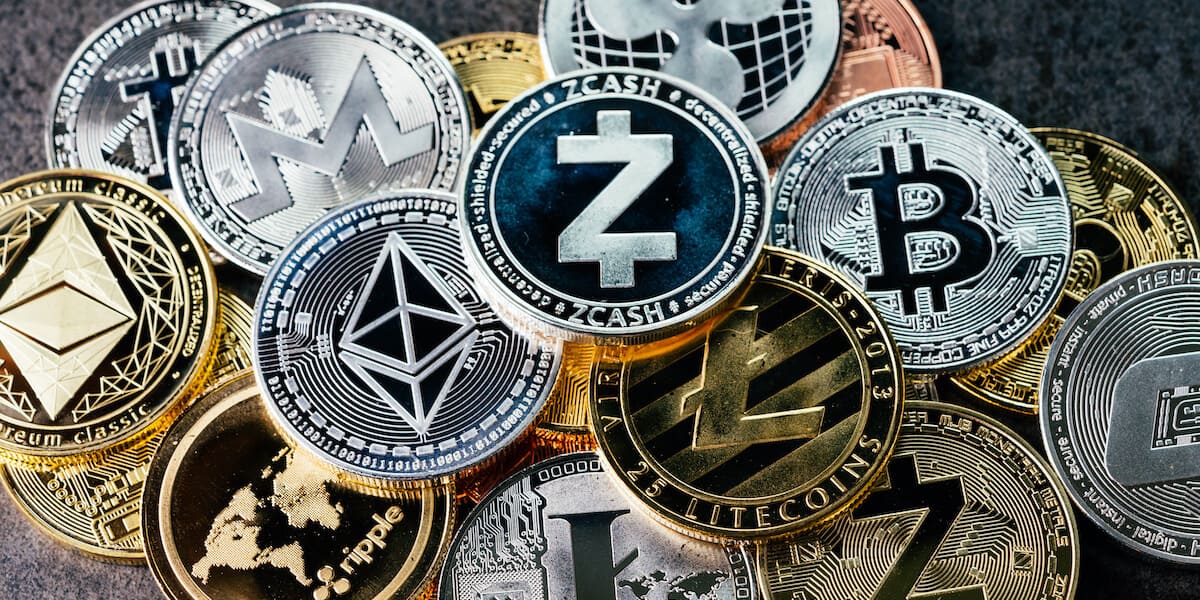 I first came across the idea of cryptocurrency back in 2011. An ad popped up on my page inviting me to invest in Bitcoin. It suggested that I either become a Miner or an Investor. I did not know what either meant. I browsed that page and left. I was tempted to put $25 and leave it there. According to a Bitcoin Return Calculator, if I had just put that 25 bucks into that crypto, it would be worth over $1 Million dollars today.
It was 7 years until I realized what I had missed out on. I had missed out on Amazon, Disney, Google, Apple, Microsoft, and more. I did not want to miss out again. So, now I had to start answering questions for myself.
WHAT IS A CRYPTOCURRENCY? 
Well, cryptocurrency is a form of payment that can be exchanged online for goods and services. Right now, many companies have issued their own currency. These are referred to as tokens and can be traded specifically for the product or service the company provides. An analogy of crypto is like a casino chip. You exchange real currency for the chips. Then you enjoy your time using the chips, and when you are done, you cash out the chips for real currency again.
Next, crypto works using a technology called a blockchain. Blockchain is a decentralized technology spread across many computers that manage and record transactions. Part of the attraction to this technology is its security. Blockchain seems complicated, and it can be, but its core concept is really simple. A blockchain is a type of database.
HOW MANY CRYPTOCURRENCIES ARE THERE? 
More than 13,000 different cryptocurrencies are traded publicly, according to CoinMarketCap.com, a market research website. Coinbase, Coinmama, and Gemini are 3 of the top-rated crypto exchanges. I, myself, prefer coinbase.com . This site is great for some just getting into the world of crypto. It has a library of videos that teach you about different crypto. When you watch them and answer the questions correctly, you will earn free crypto on whichever topic you watched. 
IS CRYPTO A GOOD INVESTMENT? 
Cryptocurrencies may go up in value, but many investors see them as mere speculations, not real investments. The reason? Just like real currencies, cryptocurrencies generate no cash flow, so for you to profit, someone has to pay more for the currency than you did. 
Warren Buffet compared Crypto to a check. It was another way to exchange money. The value on the check changes all the time but is the paper check really worth anything? Then I listened to another investor, Robert Kiyosaki say that Bitcoin is similar to Gold. He was asked, "why do you buy Bitcoin, Gold, and Silver?" Robert replied, "Because I do not trust the Fed, Treasury, or Wall Street. The game of money is rigged in their favor. Gold, Silver, and Bitcoin are outside their control. As the Fed keeps printing more and more Fake money, Gold, Silver, and Bitcoin become harder, stronger, and more real."
I am not giving any type of advice, but I have increased my profile in crypto by over 900% in just the past few years. 
HOW DO I GET MYSELF CRYPTO? 
To buy cryptocurrencies, you'll need a "wallet," an online app that can hold your currency. Generally, you create an account on an exchange, and then you can transfer real money to buy cryptocurrencies such as Bitcoin or Ethereum. Again, I choose my wallet through coinbase.com .
A way to earn crypto is by Minning it. Mining is the process by which new crypto tokens are entered into circulation; it is also the way that new transactions are confirmed by the network and a critical component of the maintenance and development of the blockchain ledger. By mining, you can earn cryptocurrency without having to put down money for it. Mining is painstaking, costly, and only sporadically rewarding.
These are the tokens I, myself, enjoy the most: Bitcoin (BTC), Ethereum (ETH), Cosmos (ATOM), Helium (HNT)
I like Bitcoin is the Gold of Cyptro, Ethereum is the Silver, Cosmos pays me dividend tokens, and Helium I am able to mine with no time or effort of my own using a hotspot. This is another topic I will cover later. But, here is a video link below. 
To learn how to mine Helium (HNT) from home, WATCH THIS VIDEO
You may be interested in these jobs
Found in: Talent US Sponsored - 5 days ago

---

Requisition ID 2022-30765 · Category: General Manager · Location: US-AL-Birmingham · Overview · General Manager · As a General Manager ("GM"), you will lead the success of your store and team by setting the bar high for performance. You will coach, develop, and lead your team to ...

Found in: Jooble US - 3 days ago

---

Raising Cane's

Manteca, CA

Overview: · Starting hiring pay range (based on location, experience, qualifications, etc.): $15 / hour · Restaurant Crewmembers at Raising Cane's will wear many hats (including a Raising Cane's hat) while working hard and having fun as a critical part of the Restaurant team. We ...

Found in: beBee S2 US - 23 hours ago

---

Soliant Health

San Bernardino

CONTRACTOR

An excellent school district near San Bernardino, CA is looking for someone to join the team as a School Psychologist this school year. Are you interested? See details below:Job Requirements:Master's degree in School PsychologyCA School Psych CertificationExperience preferredJob ...