A Fruitful Life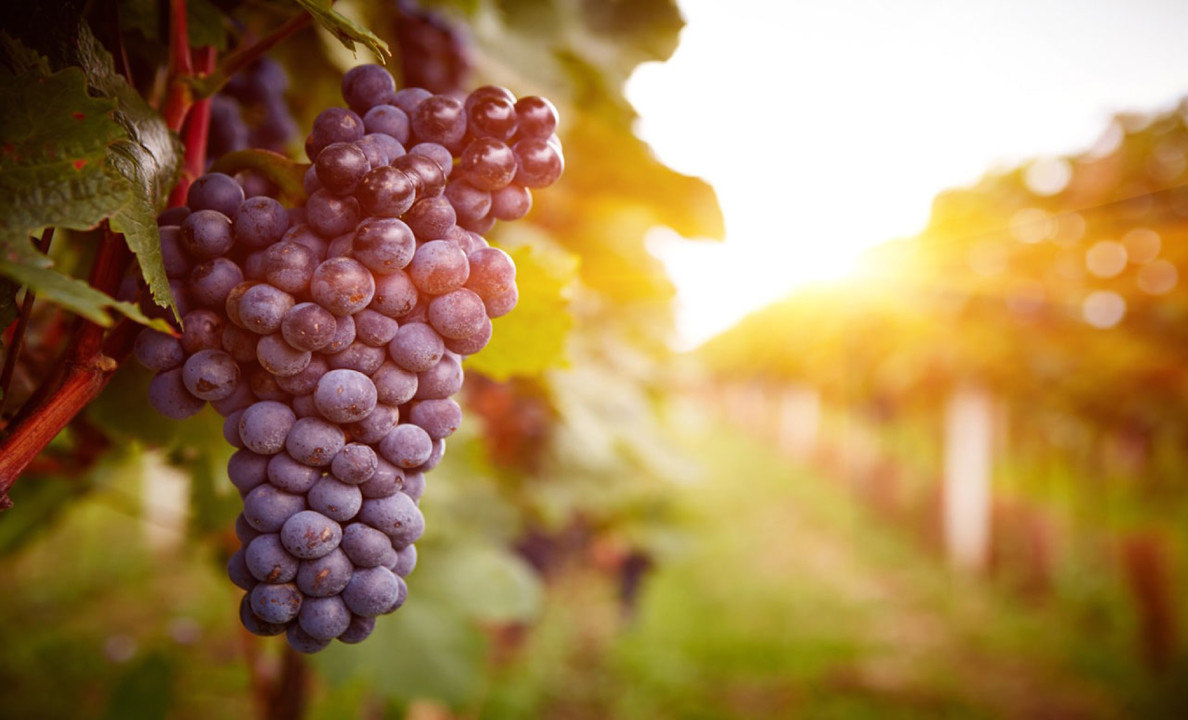 A source of stress for a lot of people is they are always looking at their results instead of the actions they are putting in. They may also compare their results to others which can turn into envy creating anger.
A solution for this stress is to imagine a grapevine. Your goals or dream is the true vine growing from the ground. As a Christian, Christ is my Vine. My goals revolve around him. You and I are these branches coming from this vine. Unless we remain in our vine we will never produce any fruit. We will also wither and die.
Society teaches us through programs like college, and pop culture that failure is bad. So the first thing we always look at is if our branches have any fruit on them. If we don't see any yet, we may assume that we have already failed and therefore we need to find another goal instead of learning patience.
Pastor Chuck Smith: The fruit that comes forth from our lives is a very natural thing; it's not forced. That apple hanging on the tree is not out there struggling and striving and pushing and doing its best to get ripe.
When reading this, I realized that the work is staying attached to the vine you choose. Doing so will lead to fruit. When you hard to stay attached to your VINE, you will want to share with others about your dream, you will find joy about your goal, and you will find self-worth. As long as the vine is healthy, staying attached will bring forth fruit. 
When challenges and obstacles come into your life. That is like the vine being pruned. These dead branches or the pruning of even fruitful branches is happening because it is how vines become even more fruitful. It is our work to stay attached to the Vine.
I don't want to confuse you. At this moment I am speaking of a fruitful life, which is different than a worldly successful life. And, yes you can have both and there is nothing wrong with that. What does it mean to have a fruitful life versus a successful life? What does it mean to have a life that is meaningful and not just impressive? While numbers are a reality of the world in which we live, I believe there is much to be enjoyed in focusing on a fruitful life, rather than a successful one.
In what commonly passes for a contemporary definition of success, I become bigger and greater, stronger, faster, richer, happier, better at communicating, steadier, firmer. To sum up: the focus seems to be on becoming more. With fruitfulness, I grow from within myself, from my own resources something of value, significance, and worth.
When we focus on being successful over fruitful, we can lose the integrity of who we are. When we are oriented toward success, we try to change ourselves to be what others want us to be, losing ourselves and our effectiveness in blessing others. When we are oriented toward fruitfulness, we are able to embrace our unique gifts and shine where we shine best–trusting that we will be used in ways that we are meant to be.
Success is insatiable. A drive for success leads to a life that always demands more of us. It makes us feel as though we are never enough, and peace never comes. Joy can NOT be found in a fallen world, yet it CAN be found within a fruitful life.
You may be interested in these jobs
Found in: Jooble US - 3 days ago

---

Lockheed Martin Corporation

Hanover, MD

Temporary

At Lockheed Martin, we apply our passion for purposeful innovation to keep people safe and solve the world's most complex challenges. · Mission-Focused Innovation: From aerospace to outer space to cyber space, you can solve the world's most complex challenges for our customers. ...

Found in: beBee S2 US - 6 days ago

---

Optum

Banning

Regular, Full time

Combine two of the fastest-growing fields on the planet with a culture of performance, collaboration and opportunity and this is what you get. Leading edge technology in an industry that is improving the lives of millions. Here, innovation is not about another gadget; it is about ...

Found in: Jooble US - 2 days ago

---

Park West Gallery

Seattle, WA

Park West Gallery, the world's largest privately owned art dealer, has brought the experience of collecting fine art to more than 3 million people. Since 1969, our art auctions and educational seminars have enriched people's lives in our galleries on land, on cruise ships, and at ...