8 months ago · 1 min. reading time · visibility 0 ·
Morning!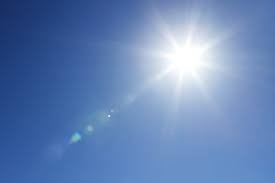 Well, once again morning has arrived. It seems to do that on a very regular basis. In fact, it appears to be a very normal event. Surprising given all the hoopla that has been thrown at us for the last year. But here it is again, morning. The opportunity to have a great day and enjoy a cup of tea or for some coffee. A renewed chance to build an audience for a post or paper and perhaps even build a business. What a wonderful thing a new day is.
Each morning is fresh, brand new, optimistic. Now it is true that we can bring into it the stress of yesterday. We can indeed drag into this morning the problems we left behind yesterday. But why? Why not leave them in yesterday and apply new energy to the real problems we face instead of simply throwing time and energy at problems that may arise. There are enough trails for today we hardly need to event more.
I rolled out of bed today to use it not waste it. But then perhaps worry and stress are the way you enjoy your day. It is possible, I mean some people like a cup of coffee with extra caffeine. A nice jolt to kick off the day. The perfect start to a day of high stress and activity. Others prefer to begin our day with a gentle cup of tea smoothly aiding us in our journey into this new day. This soft start to the day permits thoughts to preempt actions, enabling cognitive approaches to the day's challenges.
Regardless of your approach to the morning, this new dawn is a gift to savor and enjoy. A new set of hours we can use to build and design. So as you use and savor this fresh beginning let me just say, have a great day and a wonderful morning.
Blessings
You have no groups that fit your search