Modern Abaci for Modern Times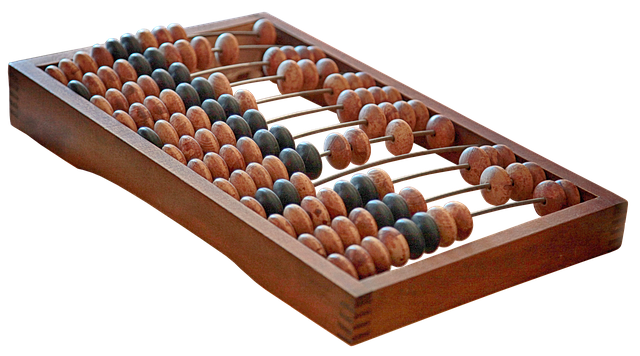 This article is inspired by Ken's interesting article on the various kinds of Engineers (sens data engineers, who are covered in one of the comments). This article spawned a great discussion which at one point veered towards the abacus as an instrument for the calculations required in engineering tasks (and other math-related processes). I've never worked with an abacus myself though I've been in the same room as one so that probably makes me an expert by today's standards! In any case, even though I'm not as adept as other abacus-proficient individuals, I'd like to share my thoughts on this matter as it's a very insightful one, in my view.
An abacus is a basic instrument for counting and do basic mathematical operations. More experienced abacus users internalize it to enable themselves to perform complex mathematical operations (still based on basic operators) in their heads. This technique is relatively popular in the Orient, where there are students trained in the ways of the abacus so that they can enter math competitions and such. Additionally, the abacus is a symbol of sorts, pointing to simpler times when people relied more on their internal cognitive skills rather than the automation of these skills via electronics.
Amazing as it is, the abacus has faded almost into oblivion these days. Most people today, especially the newer generations, may not even be able to use it to save their lives! After all, there are modern tools for computation that are more appealing, partly due to their ease of use and partly due to the breadth and depth of features they offer. Let's look at some of the most popular ones used today in various STEM fields.
First of all, we have the scientific calculator. Although this is an older tool, you find more modern versions of the abacus in most smartphones and other smart devices. This modern abacus of sorts enables its users to calculate complex functions at the push of a button, or in some cases through a sequence of button-pushing. The more advanced such calculators can even generate plots to the delight of all calculus-loving people out there. The capabilities of this tool are immense, and if Newton and Leibniz were to catch a glimpse of it, they'd probably think they were in heaven!
A more modern abacus of sorts is undoubtedly the modern computer. Coming in all shapes and forms (including some tiny ones!), it is like a calculator on steroids. Computers can perform a wide variety of calculations while also run various algorithms, coded in numerous programming languages. This way, you don't have to remember complex sequences of buttons to push, but focus on the task at hand and let the machine do the rest. Of course, it's not as easy as it sounds, which is why there are various professionals (computer scientists and software engineers) who can undertake this sort of task effectively and efficiently.
When computers were pushed to their limits in terms of how much processing they could handle, they ganged up on us. Not in a gangsta sort of way, but in a more civilized and mutually beneficial manner. Specifically, they were organized in specialized places called data centers, where a bunch of computers work together to handle the complex tasks we assign to them. This setting is imaginatively called "the cloud" and is something commonplace today, especially for tasks involving lots of data, such as data science and A.I. I could talk about cloud computing more, but that would probably make this a very long article, and it's already quite lengthy.
Beyond these three modern abaci, there are several other tools that a modern engineer or scientist has at her disposal. Some are more specialized (e.g., robotic mainframes), while others are more high-tech (e.g., edge computing devices). In any case, since thinking has become more demanding, urging us to look at the bigger picture more or go more into more depth, the traditional abacus doesn't cut it. In any case, these modern calculating devices free us from the nitty-gritty computational thinking so that we can think about other, more thought-provoking matters, to solve the problems at hand. Cheers.
Articles from Zacharias 🐝 Voulgaris
View blog
You may be interested in these jobs
Found in: Jooble US - 5 days ago

---

Pilot Company

Fargo, ND

Part time

Pilot Flying J is the 10th largest privately held company in North America with more than 28,000 team members. As the industry-leading network of travel centers, we have 750+ retail and fueling locations in 44 states and six Canadian provinces. Our energy and logistics division i ...

Found in: beBee S2 US - 5 days ago

---

Bridgeport Public Schools

Bridgeport

OTHER

Position Type: · Student Support Services/School Nurse · Date Posted: · 7/20/2022 · Location: · BPS · Date Available: · To Be Determined · Closing Date: · Open until Filled · BRIDGEPORT PUBLIC SCHOOLS · 45 Lyon Terrace, Bridgeport, CT 06604 · JOB OPENING · SCHOOL HEALTH NURSE · S ...

Found in: Jooble US - 10 hours ago

---

AutoZone, Inc.

Hope Mills, NC

Summary: The Manager in Training (MIT) position is expected to be a short-term transitional role that provides both work assignments and training opportunities to prepare MITs to be promoted into Retail/Commercial Store Management positions. From the date of entry into the AutoZ ...