1 year ago · 2 min. reading time · ~10 ·
MCCONNELL: "WHY INVESTIGATE JANUARY 6? LET SLEEPING DOGS LIE"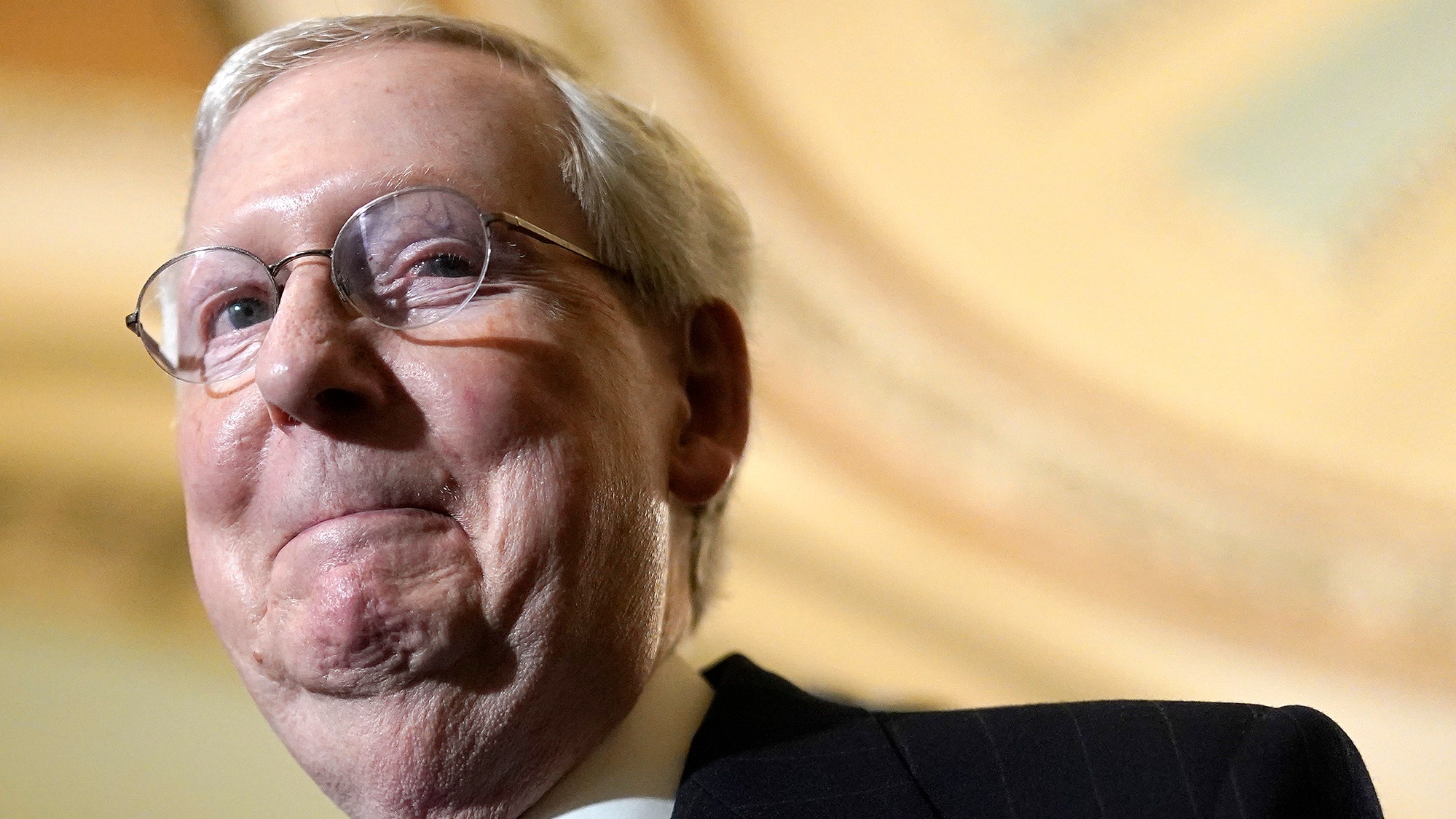 Sen. Minority Leader Mitch McConnell (R-KY) is a man who loves America "more than my wife, more than just about anything," he says.
Today Mitch told The Lint Screen he is advising his GOP senators to vote against a bipartisan committee to investigate the insurrection on the Capitol Building on January 6 by a rabid mob of looney Trumpers.
"The Democrats are trying to make politics out of a little misunderstanding," Mitch says. "So what if a few patriots came to their seat of government to protest an unfair election? Big deal. We Republicans believe this is still America and white people have a right to beat police officers, threaten to hang the Vice President, invade private offices, poop on the floor of government buildings, and damage federal property. And just because a few people died in the bargain doesn't mean we should shut down their white people freedoms with silly investigations."
Mitch says the Democrats don't believe in God and that is why they are making such a big deal out of what happened on January 6.
"Jesus told us to forgive one another," Mitch says. "Of course, the Democrats wouldn't know about Jesus because they've never read the Bible. We need to get on with our lives and let sleeping dogs lie."
Many believe Mitch is a hypocritical turd who is nothing more than a loyal lapdog to his master, disgraced twice-impeached ex-President Donald Trump.
"That may be true," Mitch says. "But I am, above all else, a man of principle and integrity." He gives his trademark smirk, pivots, and walks away, chortling.
——————————————————————–
Read PD Scullin's debut novel "SAWDUST: Love is wilder than a circus," a humorous ride across America with a circus in the early '80s. This book has earned 100% 5-Star reviews on Amazon. Act now and save during pandemic pricing. You're a click away from a fun, unforgettable ride. Buckle up and go.
You may be interested in these jobs
Found in: Jooble US - 1 week ago

---

Rick Aviation, Inc.

Newport News, VA

Full-time

Job Type: · Full-time Pay: $12.00 - $14. · 00 per hour Benefits: · Employee discount · Flexible schedule · Paid time off · Schedule: · 8 hour shift · Day shift · Evening shift · Holidays · Monday to Friday · Night shift · Weekend availability Ability to commute/relocate: · Newpor ...

Found in: Jooble US - 2 days ago

---

Biolife Plasma Services

Houston, TX

By clicking the "Apply" button, I understand that my employment application process with Takeda will commence and that the information I provide in my application will be processed in line with Takeda's Privacy Notice and Terms of Use. I further attest that all information I subm ...

Found in: Jooble US - 5 days ago

---

Stratas Foods

Cordova, TN

Company Description Stratas Foods LLC is the leading supplier of fats and oils to the Foodservice, Food Ingredients and Retail Private Label markets in North America and is a producer of quality bulk and packaged dressings, mayonnaise and sauces. Stratas Foods was formed in Octob ...