1 year ago · 2 min. reading time · ~10 ·
Is Matt Lauer Doing All He Can Do to Regain Value in the Media Industry?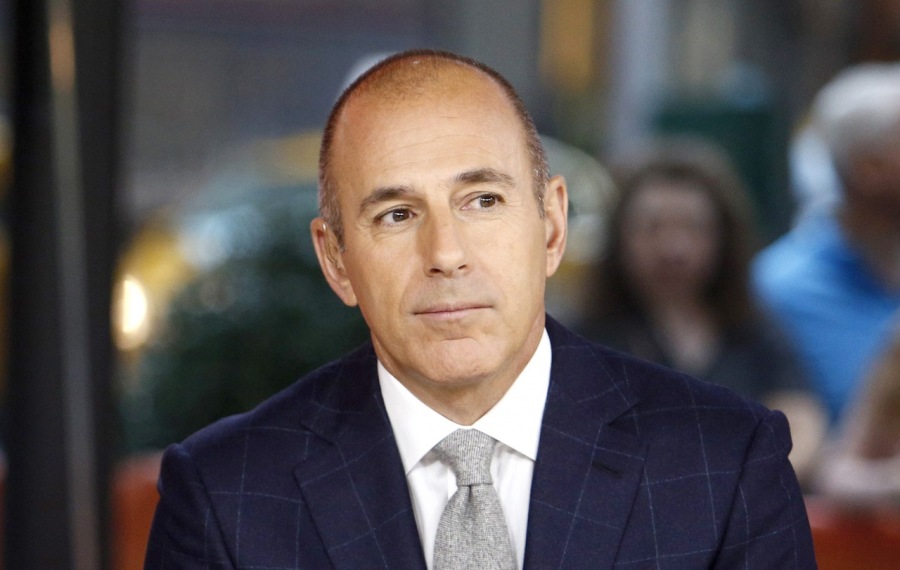 Matt Lauer (photo) badly damaged his name, reputation and career due to his belief system and inappropriate behavior with women. He's been paying a price for it that has reportedly caused him significant distress. However, is Lauer doing what is culturally expected to regenerate quality work opportunities?
It doesn't appear so and that means he continues to be a contributor to his ongoing suffering.
Where Is Matt Lauer Now? Checkup Three Years After Sexual Assault Scandal, is a recent article about the subject, written by Cortney Drakeford, published in the International Business Times.
In it, he is reported to have said he was "falsely accused of rape" by Brooke Nevils and that he is angry at writer Ronan Farrow for Farrow's book "Catch and Kill, in which Lauer's alleged behavior was detailed.
Lauer insists the sexual encounter was "consensual."
It is not just Nevils and Farrow though that have written about Lauer.
Caitlin Flanagan's article in The Atlantic bore the title Matt Lauer's Woman Problem. The title was at least, in some way, inspired by a similar comment about Lauer made by journalist Ann Curry.
In May of this year, Lauer wrote a lengthy, interesting, blistering piece in Mediaite, with the headline Matt Lauer: Why Ronan Farrow is Indeed Too Good to be True. In it, Lauer repeatedly questions Farrow's journalistic ethics and practices, providing examples of shortcomings or failures. It comes across as an aggressive legal defense, inspiring thought and doubt about Farrow's reporting.
It's excruciating to be in such a position as to have to defend oneself when you feel decision makers are not willing to listen, consider uncomfortable news and additional facts and believe a different narrative. This becomes a mission that can control you. It's understandable.
What Lauer is not doing that he should seriously consider is addressing in depth whatever he did that was wrong, whether it be criminal, unethical, immoral and painful to other human beings and the network leaders that he put in a bad place. This glaring omission is what is standing between him and successful reputation reconstruction.
There are unsavory, inflammatory stories that have circulated about Lauer. When a person claims the worst of the worst behavior is all untrue, that becomes difficult for decision makers and critics to believe. Lauer is an intelligent person — he has to know his approach cannot, will not succeed. He has to realize what is called for in his situation by society, meaning conducting oneself courageously, with high character and emotional intelligence, addressing the totality of his reputation crisis.
People want to see maturity, sensitivity, humanity and caring about other human beings. They want to see honesty, humility, compassion and the willingness to do whatever is needed to, if not make whole, then extend respect, sincerity of remorse and apology and listen deeply and patiently to those who were harmed. They expect one to dig deep and commit sustained effort to do what can be done to help people heal.
Maybe not all the allegations are factual. It's difficult to know. Yet could one, some or many of them be rooted in facts and evidence?
If so, that's what Lauer must wisely, morally respond towards to reverse course. The more he shows noble character the better it will be for those who are distressed by his actions and Lauer's future. Until that clearly happens, Lauer is highly unlikely to rebuild reputation capital to the point where he can again do the work that he is best suited, loves and craves to do, and that will bring him fulfillment and rewards.
Michael Toebe is a reputation analyst, consultant, advisor and communications specialist, serving individuals and organizations. He has provided analysis and advisory for Chief Executive, Corporate Board Member, Corporate Compliance Insights, New York Law Journal, Physicians Practice and Training Industry and is the writer and publisher of Red Diamonds Essays and Reputation Specialist Essays (both on the Medium platform) and LinkedIn.
This article first appeared at Reputation Specialist Essays on Dec. 9, 2020.
You may be interested in these jobs
Found in: Jooble US - 3 days ago

---

Loma Linda University Health

Loma Linda, CA

Patient Navigator · Loma Linda, California · MC: Radiation Medicine Core (Full-time, Day Shift) - · Our mission is to continue the teaching and healing ministry of Jesus Christ. Our core values are compassion, excellence, humility, integrity, justice, teamwork and wholeness. · ...

Found in: Jooble US - 1 day ago

---

KWIK FILL

Marienville, PA

Overview The Cashier/Attendant, in the absence of the Store Manager and the Store Assistant Manager, is responsible for operating the store within the specific guidelines described by the operating policy. · Essential Job Functions (listing most important first): 1. Customer Ser ...

Found in: Jooble US - 48 minutes ago

---

ServiceMax Corporation

Dalton, GA

Service · Max Corporation - JobID: 200-303943-914812 [Auto Detailer / Car Detailer] As a Truck/Trailer/Van Washer at Service · Max Corporation, you'll: Wash large commercial delivery trucks/trailers/vans with a pressure washer; Brush wash all trucks; Work at a large truck fleet w ...