10 months ago · 2 min. reading time · visibility 0 ·
Illegal Use Authorization Update


Since treatment is available and this has a survival rate of 99+ percent, this action is completely illegal. No EUA can be approved under these circumstances. [Here come our militarily imposed injections…]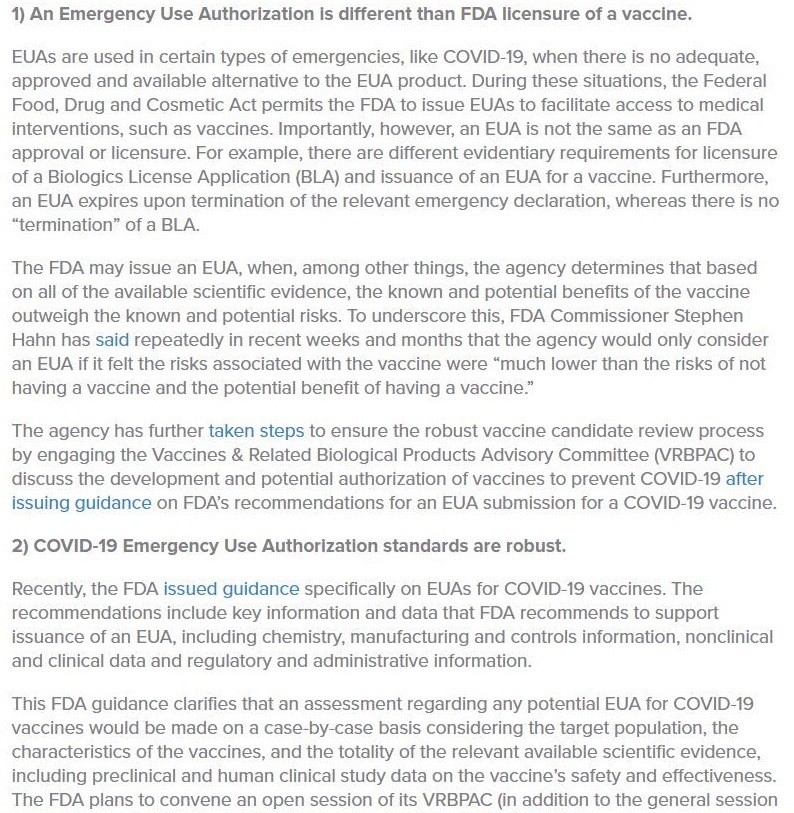 https://catalyst.phrma.org/understanding-the-emergency-use-authorization-process-for-covid-19-vaccines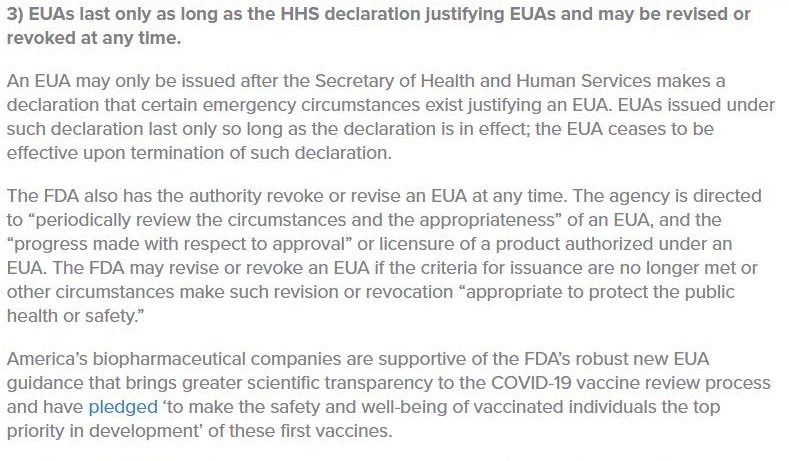 But here we have the treatment and no need for any dangerous obligatory shot.
.
COVID-19 outpatients: early risk-stratified treatment with zinc plus low-dose hydroxychloroquine and azithromycin: a retrospective case series study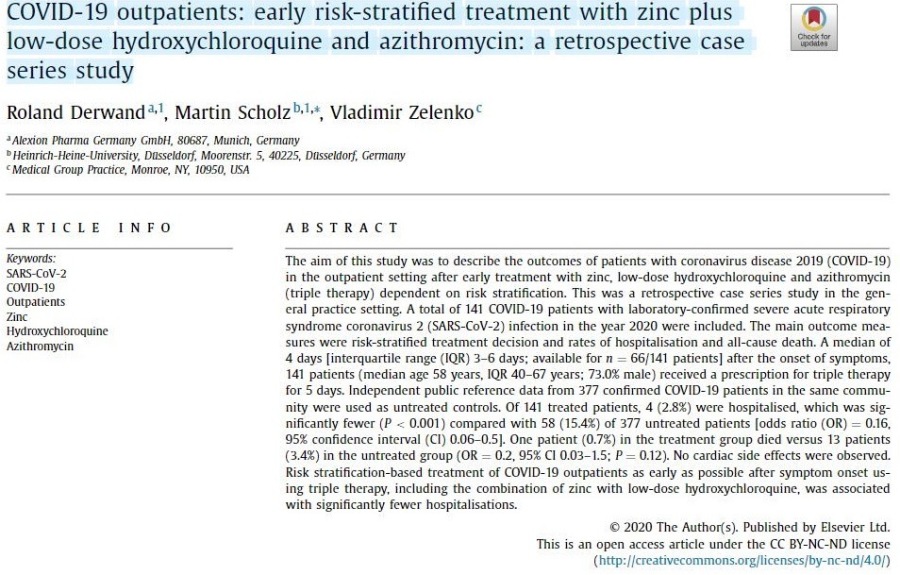 https://reader.elsevier.com/reader/sd/pii/S0924857920304258?token=37AEEFE7C4EDFEB0E26EA8AFCFFD7ED006D8E447B44773AD9B11F3F700B72E7CE68DE9C903F246E6A2224239FFE5F86F
.
I was lied to when I was told the shots were safe for my babies and me. At the time, I believed what I was told with disastrous results.
I've studied and researched and studied and research and learned of the data fabrications, data manipulations, and outright ghostwriting of those pieces of paper they try to tell us is science.
I've seen too many children who cannot speak. This is quite typical of vaccine-induced brain damage.
These are not vaccinations—they are far worse than that…
As I said in an earlier article:
Please understand that the genetic alterations we are to undergo with these shots are meant to pass down to our progeny. They are most likely based on mathematical/computational models and are completely experimental.

Author in Source Title
It will be the biggest experiment ever done on the human species and is in direct violation of this:
The Nuremberg Code
Please Leave Us Alone.
Copyright December 2020 Joyce Bowen
You have no groups that fit your search