1 year ago · 8 min. reading time · ~100 ·
How to Use PR to Skyrocket Sales (The Ultimate Guide For Executives)
When it comes to marketing your brand, there are many different concepts and philosophies that you can follow in order to increase your chances of success and drive more sales. Some companies will place a heavy emphasis on social media, while others may focus on traditional approaches such as television, flyers, and newspaper advertisements. At the end of the day, the main principle that you should be following is to make your business as unforgettable as possible, and this is where PR can come in handy.
Public relations, or PR for short, is essentially the practice of controlling how your brand is perceived by others. This can be achieved in a number of different ways, but generally refers to managing the information released from you to the public in order to sway their opinion. It's all about being more visible, engaging your audience, and ultimately putting yourself in a positive light.
However, the definition of PR changes on a regular basis. Studies from 2017 showed that 87% of PR executives believed that "public relations" was too narrow a description of what they did.
It was predicted that in five years, the face of PR would be completely different – and that prediction has certainly come true. PR has grown into a fully-fledged digital strategy that involves multiple types of content, and there are now countless ways for a business to reach its intended audience.
But how exactly does PR drive conversions in the modern-day, and are there ways to optimize your approach for maximum sales?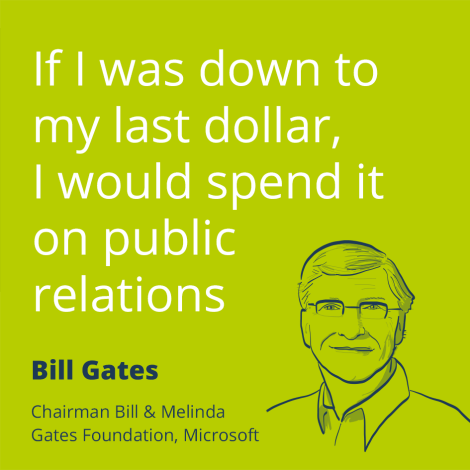 Image Source: Wikipedia Commons (CC0)
Does your business lack effective PR?
Good PR is difficult to define unless you have metrics that can be used to compare past and current sales numbers. However, there are a few signs to look out for if you believe that you might be lacking good PR:
Difficulty securing new leads despite investing a lot into marketing
Little success using social media to drive sales
Having no platform to share stories about your products
Lacking credibility to build meaningful business relationships
No faith from peers or colleagues in the potential success of your brand
Having no loyal following to discuss your products and provide feedback
Lacking a meaningful way to engage with your audience
Difficulties scaling your business
Losing relevance in your market
Being overwhelmed by competitors with similar or inferior products
If you find any of these to be true for your company and want to drive more conversions, here are some of the best ways to improve your PR and develop stronger relationships with your audience.
Making your brand more relevant in the eyes of your audience
One of the important things to understand with PR is that it's a two-way street. If you want your audience to engage with you, you need to provide them with a platform and a reason to do it. Otherwise, nobody will engage with your business, and you won't be given any authority in the industry. This ultimately leads to people not trusting in you and your products. This can quickly spiral out of control, making it almost impossible to recover your position without a serious amount of marketing investment.
Perhaps the most accessible platform to encourage this kind of interaction is social media. Platforms such as Twitter and Facebook allow anyone to speak with your brand, engage with your content, and give you feedback on your latest products and services. However, you can't expect people to just suddenly offer input – they need a reason to do it.
In fact, studies by Sprout Social revealed that 64% of consumers want brands to connect with them, and around 70% of consumers feel more connected to brands when the CEO is active on social media. If you want to engage with your consumers and make your brand feel more relevant in their eyes, you should consider taking the initiative to interact with them. Social media provides a simple and accessible platform to do so, which is why so many brands are investing in their social media PR strategies.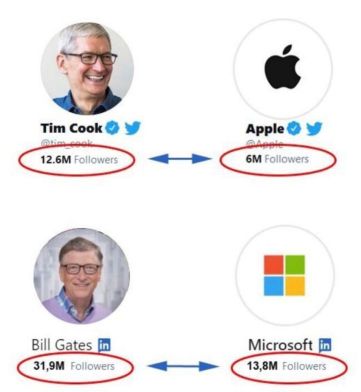 Image Source: Wikipedia Commons (CC0)
Leads developed through a CEO's social media activities convert 7 times more frequently than other leads. Source: IBM
Building trust through the media
There are some companies out there that have the undying trust of their audiences. Take a tech giant like Apple, for example. Its products are considered premium quality despite occasionally lacking features that its competitors have. Whenever Apple releases a new product, the audience immediately knows that it's going to be a great addition to the existing lineup of products, and there's a certain level of quality that they expect because of the brand name.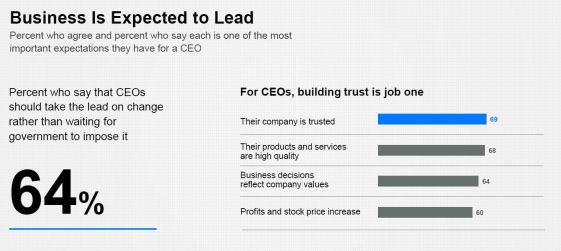 Source: Edelman Trust Barometer
In fact, a study by Lucidpress shows that brand consistency contributes to a 33% increase in overall growth. However, it's not just consistency in product quality that matters. You also need to be consistent with your public relations, with transparency, with your message, and even with your branding. By maintaining consistency in all aspects of your business, you essentially earn irrational trust from your audience, you build a loyal following, and you greatly increase conversion rates.
Land higher-level business meetings
CEO's and top-level entrepreneurs are reaching out to me for meetings. They wouldn't have given me the time of day five years ago. I get emails that start with, "Hey, John, I saw you in 'XYZ media outlet', I'd like to discuss…"
Not only will getting media placements attract more meeting invites, but you can also use your media appearances as touchpoints with clients, investors, and stakeholders. Send them the link to the media spot and let them know you thought they may appreciate seeing it. Then, ask them for their feedback.
Maintain your presence in multiple channels
An important aspect of PR is being able to maintain your brand presence across multiple different channels. From publications, radio shows/podcasts, tv and social media, there are many different channels that brands can use to engage with their audiences to build a positive brand image and maintain their relevance in the eyes of consumers. Good PR means that your brand can stay relevant regardless of where you advertise, and being able to approach your audience at multiple different angles can greatly improve brand familiarity.
Research has shown that 72% of consumers prefer to be engaged with brands and businesses that take a multi-channel approach to marketing. It helps to create a sense of familiarity with your brand, and it also allows you to drive home your company's message. This level of ubiquity can help your brand become a top contender in the industry, driving sales, and making you a household name that everyone knows.
By establishing a presence through multiple channels, you greatly increase the potential audience that you're appealing to. This allows you to engage users in multiple different demographics, age groups, and even regions. By opening up your audience like this, you can create countless opportunities to appeal to a new audience and boost your conversion rates.
Projecting a brand image that you define
Building the ideal image of your business is one of the main purposes of PR. This is especially true for new companies that are attempting to break into the industry, or when you're releasing a new product or service. These days, one of the most effective uses of image building is to not just sell a product or service, but rather a certain lifestyle that matches your target audience.
The idea of selling a lifestyle and not just products has been explored many times in the past. But now that we're in the age of influencer marketing and social media advertising, it's become easier than ever to sell your products in a completely different light. Instead of just focusing on the intrinsic value of your products, you're promoting a lifestyle that your products can offer.
This is often done through the power of influencer marketing and brand ambassadors who showcase your products and services through their personal activities. Seeing your brand in action is a great way to speak to your market and show what your products and services are capable of. It has the power to drive incredible conversions, especially through social media where influencer marketing dominates.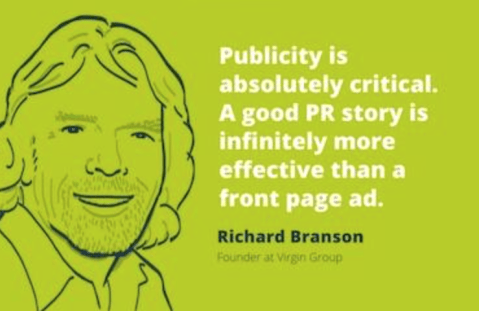 Image Source: Wikipedia Commons (CC0)
Storytelling to humanize your campaigns and make stronger connections
Storytelling is one of the most powerful forms of marketing that exists today. In the past, the concept of storytelling was exclusive to television advertisements, but these days, a whole new level of storytelling exists through the use of social media, short-form videos, and even shared experiences from influencers. Much like the concept of selling a lifestyle through your products, storytelling is another essential approach to help humanize your products and services to really drive home what they can do for your audience.
But does this really improve conversion rates? Considering that 92% of consumers want brands to make ads feel like a story, it's safe to assume that storytelling is a fantastic investment to grow your presence as a brand and bring attention to your products and services. Humanizing isn't just a great way to show off your products either; it can be used in many different ways.
For instance, humanizing can help drive home your brand's message. The content can be used to not just tell a story, but also to explain why your brand's message is important and why it matters. Humanizing your campaigns can also build stronger relationships with influencers and your audience. It allows you to create meaningful connections that can help you engage your audience with more meaningful conversations, and it also helps your brand appear more trustworthy.
Some final words
If you find that your business is struggling to drive conversions, then it could be a PR matter that you need to deal with. Whether it's through humanizing your brand or approach your audience on multiple channels, you'd be surprised at how effective PR can be for increasing sales numbers.
Ready to grow your sales with PR? Let's work together! Grab a time on my calendar to discuss using this link: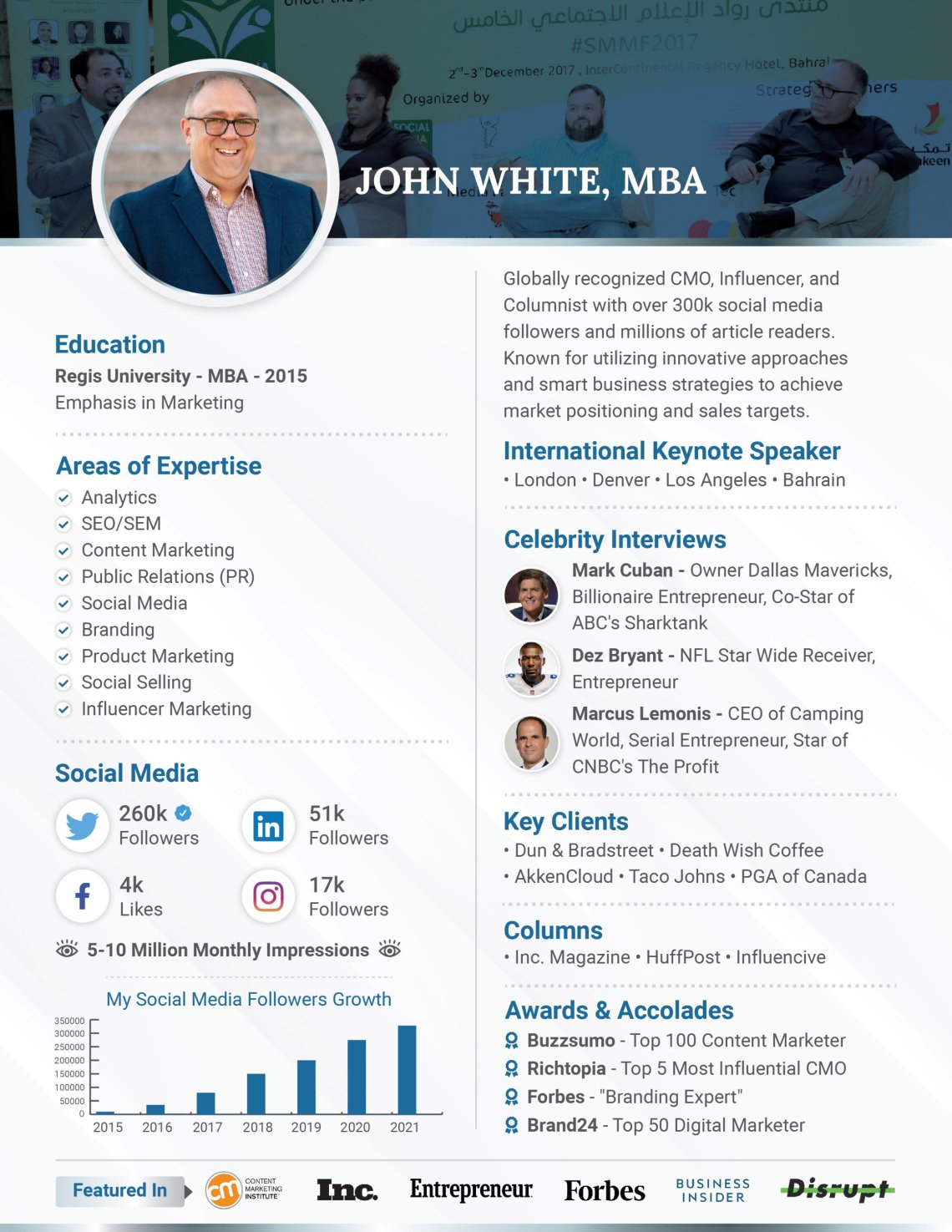 Share this:
You may be interested in these jobs
Found in: Jooble US - 1 week ago

---

USPI, INC.

Fort Lauderdale, FL

Full time

Coral Ridge Outpatient Center, is seeking a motivated OR Registered Nurse to join our team. Coral Ridge Outpatient Center i s a fast paced ASC environment committed to producing the highest quality work and experience for patients and their families. Job Summary · The Regis ...

Found in: Talent US Sponsored - 1 week ago

---

HealthCare Travelers (Nursing)

Loveland

Travel RN Nursing Jobs · Registered Nurses needed for: · Nevada Travel Tele, PCU, CCU, Stepdown Nursing Jobs · HCEN has numerous request for RN CandidatesThe Travel Nurse Season is here and it shows · The Travel Nurse working in the Tele, CCU & PCU Units provides care for patient ...

Found in: Jooble US - 21 hours ago

---

Your time. Your Goals. What is DoorDash · Available in over 4,000 cities in the U.S, DoorDash connects local businesses and local drivers (called Dashers) with opportunities to earn, work, and live. · As a Dasher , you can be your own boss and enjoy the flexibility of choosin ...