1 year ago · 4 min. reading time · ~10 ·
How to Manage Outsourcing Risks in 2021?
Plenty of things changed in business over the past year. However, one thing is certain - outsourcing will remain one of the most popular business strategies in the following years!
Outsourcing became popular shortly after the Great Recession. For businesses, outsourcing came as the perfect business strategy that was able to reduce labour costs while keeping the quality of work intact. As time passed, outsourcing services became more common, and it quickly became one of the preferred business strategies for businesses around the globe.
Today, the reasons why companies outsource their operations goes beyond financial perks. By hiring external providers to do part of the job, organizations can focus on what they do the best, add value to their work, and mitigate potential risks.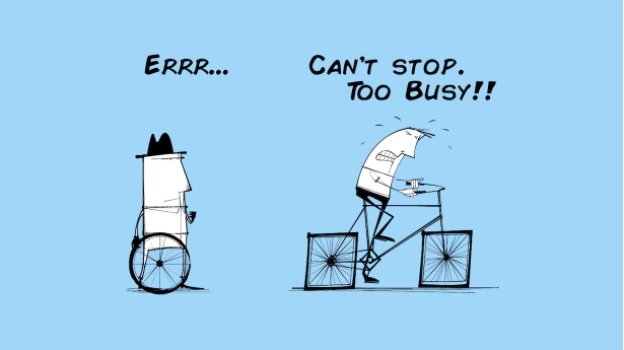 Outsourcing is here to stay even in 2021!
By Deloitte's 2020 survey, outsourcing will remain one of the most popular business strategies in the following years. However, there's a sharp switch to outsourcing objectives compared to pre-COVID years. 
Given we're currently in a pandemic-induced recession, companies will give priority to cost reduction and outsourced team's agility. Because COVID-19 forced us to be mindful of our costs and be ready to embrace the changes quickly, it's not surprising why agility and cost reduction are among top outsourcing priorities.
What are the outsourcing issues and concerns and how to manage them?
Now, when we briefly explained the history of outsourcing, we're going to examine the benefits and risks of outsourcing IT services and help you scale your business effortlessly. 
Risk #1: Lack of control.
One of the biggest outsourcing risks is the lack of control. When the outsourcing provider is across the globe, monitoring the performance and productivity becomes challenging. This can happen either due to the poor management or greater distance that decreases the chances of in-person meetings and inspections. 
How to fix it?
Before the company starts the outsourcing process, it needs to weigh what responsibilities are ready to give up but also come up with a detailed plan on how they'll measure progress and productivity. 
For instance, a company needs to determine meeting timelines, main KPIs, and who will be in charge of the communication. When these rules are in place, there are fewer risks of losing control over the outsourced part of the job.
Risk #2: Hidden and unforeseen costs.
As we already said, by the recent data, the main reason for outsourcing services in 2021 is cost reduction. However, outsourcing can lead to hidden or unforeseen costs which may pose a risk to a business. 
For instance, before a company decides to outsource its operations, it needs to compare between a few vendors, know the cost of doing it in-house and research to find the best price. 
Furthermore, unforeseen costs may arise such as hardware or software upgrades, troubleshooting, relocation or redeployment and the company has to be wary about it.
Before outsourcing services, a company needs to be aware of the project requirements since it is the first step in ensuring that everything runs smoothly. Close attention should be paid to every detail, especially when it comes to money estimates.
Risk #3: Poor safety.
Outsourcing services to a provider comes with a risk of stealing and trading sensitive information that can put a company at risk. This is one of the biggest risks of offshore outsourcing for instance and it's especially prevalent in cases of risks of outsourcing IT services. That said, it's important to check the safety measures outsourcing companies are taking to protect your data and decrease risks to a minimum.
To decrease the risk of information leakage you should ask the vendor about the measures they take to protect data. It shouldn't be a problem for a reputable company to provide you with detailed answers. Secondly, you can ask to sign an NDA with a vendor to ensure your company's intellectual property is safe and sound.
Risk #4: Miscommunication.
By the data, almost 90 percent of business heads think that proper communication is the key element to successful outsourcing. Communication between the vendor and company can stall for several reasons including time zone differences, language barriers, but as well cultural differences and lack of face-to-face contact.
To avoid this from happening, before they outsource their services companies should check the vendor's understanding of English, project requirements and technology that will be used.
Companies should make sure to do the research and ask what software the outsourcing company has the experience of using. They should also discuss schedules and willingness to work in a different time zone. It's especially important to check whether the vendor has the experience of working in different time zones and ask sub-questions to get a better insight into how they manage processes.
Lastly, companies should be aware of the cultural differences and ensure they understand how the outsourcing company works. For instance, India, China, and Southeast Asia favour precise instructions and processes while Latin America and Eastern Europe, are similar to Western Europe and the USA, where they tend to value flexibility.
Furthermore, before starting a contract with a vendor, companies should check the situation in the vendor's country. For instance, Ukraine is a hot place for anyone trying to outsource IT services. The Ukrainian market has a large export volume, a large talent pool, and strong tech education. That's why IT outsourcing in Ukraine is one of the most lucrative niches to this day. 
Risk #5: Issues about intellectual property rights.
Working with a software contractor comes with a risk of endangering the intellectual property of a company. That said, it's understandable companies have a hard time trusting vendors and sharing their sensitive information.
Before you sign a contract, make sure to research and find out whether the outsourcing company has the experience of handling confidential data and their data protection practice. Another good piece of advice to follow would be to sign an NDA before you start working with them. Furthermore, you should research the local IP laws, and definitely hire a legal consultant who has prior experience in outsourcing.
Risk #6: High turnover at the vendor's company.
Statistics say that outsourcing companies have higher staff turnover than local businesses. The problem that comes with it is the poor quality of work that happens when you need to onboard and train new staff members every two-three months.
This problem can be avoided easily, but you need to research before you sign a contract with the vendor. Make sure to inquire about their average turnover rates, check their LinkedIn and staff's LinkedIn to see how long people from the vendor's company work there.
How to Manage the Outsourcing Risks?
Outsourcing services aren't going anywhere anytime soon. The reasons for outsourcing might vary over time, according to the changes in the global economy. Here, we tried to show you main outsourcing risks with examples, to help you mitigate risk in time, and scale your business effortlessly.
You may be interested in these jobs
Found in: Jooble US - 3 days ago

---

PwC

San Francisco, CA

Full-time

A career in National Special Functions, within Business Services, will provide you with the opportunity to support service, sector, and market leaders to deliver the unique PwC client experience to our clients. You'll play an important part in continuously innovating and improvin ...

Found in: Jooble US - 4 hours ago

---

RNnetwork is seeking a travel nurse RN OR - Operating Room for a travel nursing job in Laurinburg, North Carolina. · Job Description & Requirements · Specialty: OR - Operating Room · Discipline: RN · Start Date: 01/02/2023 · Duration: 13 weeks · 40 hours per week · Shift: ...

Found in: Talent US Sponsored - 2 days ago

---

Bluecrew is looking for Dishwashers to work for a leading hotel brand Come work in a fast paced, dynamic food service environment. We are hiring Immediately so apply now Start working tomorrow No resume required · Responsibilities: · Collect used kitchenware from dining and or ki ...