2 years ago · 3 min. reading time · visibility ~100 ·
Herding cats & Wise Shepherds: coaching, collaborating and compromising for consensus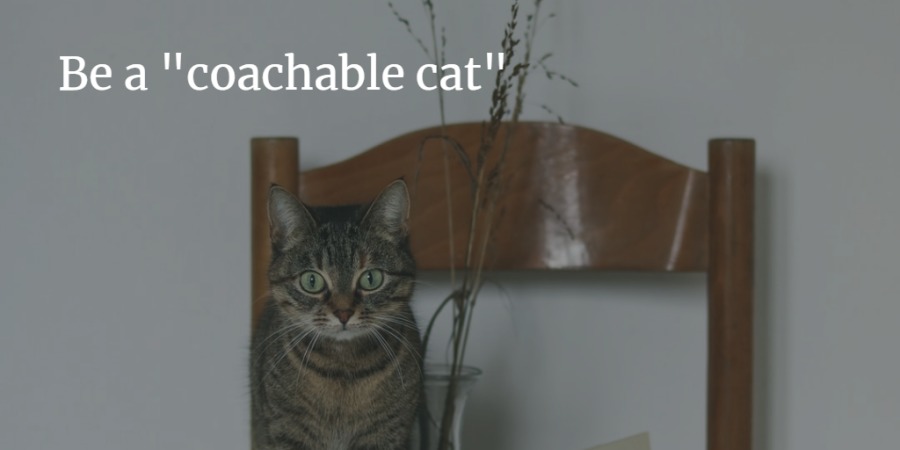 Thoughts on "herding cats"
One of the challenges .. the true tests of a good leader is the ability to bring a team of intelligent, often highly opinionated people together to accomplish goals & objectives. Finding unanimity & getting consensus brings to mind the non-harmonious picture of "herding cats" .. difficult .. seemingly uncontrollable .. at times chaotic ;~)
Getting your team to care, collaborate & cooperate may seem exactly like "herding cats."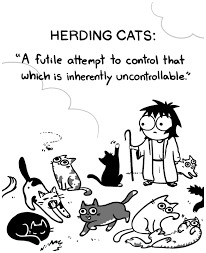 The art of "herding cats" from the saddle of "wise herdsmen"

In my way of thinking the ability to "herd cats" would require a wise herdsman and "coach-able cats"
"Coach-able cats" are teachable:
Qualities you will find in coachable creatures: animal & human
o They are in possession of a willing attitude. This is KEY. Willingness is the essential quality that makes one teachable. It paves the way to learn & grow. This quality transfers to how we interact in our relationships: at work and at home.
o They are able to listen .. and hear
o They are able to see .. and perceive
(get the bigger picture-understand the goal)

Listening & perception are core competencies which lend to emotional intelligence.
o They are authentic communicators
o They are willing to share knowledge
o They possess mental agility. "I get it. I can see where you're headed"
o They have an attitude of humility (are able to receive)
o They possess a sense of humor which helps "all things work together for good" .. this is of great value.
o They are flexible. Not rigid in thinking. Willing & able to come together and move toward a common goal.
o They are contributors without complaining. Solution-seekers not fault-finders.
o Coachable beings will become leaders. They have a strong desire for personal growth.
o The most coachable creatures are grateful, thankful & thoughtful. "Human-sunflowers"
Whether you are a shepherd or "coachable cat" .. there are 2 ways two journey in life:
.. one is with your heart toward God (spiritual journey)
.. the other is with your heart away from God
Outcomes will be determined by where your heart is turned.
The spiritual journey greatly enhances the life journey .. optimizes outcomes: personally & professionally.
If you care to learn more about personal growth:
 
"Be a human-sunflower:
https://www.bebee.com/producer/@fay-vietmeier-pennsylvania/hidden-assets-human-sunflowers
"Becoming your best you. Be the one who blossoms"
https://www.bebee.com/producer/@fay-vietmeier-pennsylvania/becoming-your-best-you-and-how-the-light-helps-you-grow
Learning is said to be the "master skill." A key competency recognized in top performers.
"The highest performing people are highly teachable. 
The heart is a "well-spring." A willing attitude & grateful spirit flow out of the heart.
"When the heart is ready the feet are swift" ~Abraham Lincoln
Takeaway:
 
Cats may not be "highly intelligent" but they're certainly not STUPID. They know who feeds and cares for them.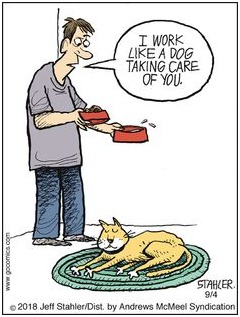 If you are deemed highly intelligent and highly opinionated but are not coachable .. you have much to growing to do.
"Wise shepherding" requires: care & nurture .. patience .. collaboration & compromise. Then you will be much more likely to get cooperation & consensus to achieve goals & objectives.
The challenge is finding "coachable cats" .. teachable people who want to grow.
Be that "wise herdsman" and in turn your (team-business-organization) will BLOSSOM.
The one thing I have learned as a CEO is that leadership at various levels is vastly different. As you move up the organization, the requirements for leading don't grow vertically, they grow EXPONENTIALLY." ~ Indra Nooyi
"It is not enough to just do your best or work hard. You must know what to work on and how to lead."
- W. Edwards Deming 6 Sigma Principles -
Closing thoughts about "wise shepherds"
o Wise shepherds are good guides. They possess the ability to direct potential chaos into a productive process that brings people together and moves them in the right direction.
o They are not self-seeking or self-serving
 
o They edify: build-up rather than tear-down
o They create a THINKING environment that fosters competency
o They look to the good of their "herd" to develop opportunities that nurture creativity, contribution and growth.
o They are artful communicators of vision & strategy: an essential competency to inspire people to follow and motivate them to achieve.
o They establish trust by being trustworthy (demonstrated by actions - not platitudes)
o They walk the talk of their well-worded "mission statements" & corporate "values"
We all know that words without action are meaningless.
What do your words say about you?
https://www.bebee.com/producer/@fay-vietmeier-pennsylvania/what-do-your-words-say-about-you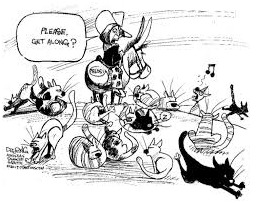 A glimpse of the bee called me ;~)
My curious nature makes me a "queen of questions" … but gifted with the ability to listen ;~) I'm a woman of deep faith, a blessed mother, a voracious reader, a blossoming writer, a grateful person, and a lover of beauty … I treasure family, true friendships and my loyal clients ... enjoy traveling, learning, good movies, good wine and golf. I'm a heart-to-heart communicator.
If my words make you think … Great ;~) let me know your thoughts "iron sharpens iron" https://www.bebee.com/@fay-vietmeier-pennsylvania
https://www.linkedin.com/in/faymarmalichvietmeier/detail/recent-activity/

 
You have no groups that fit your search