"Not Knowing"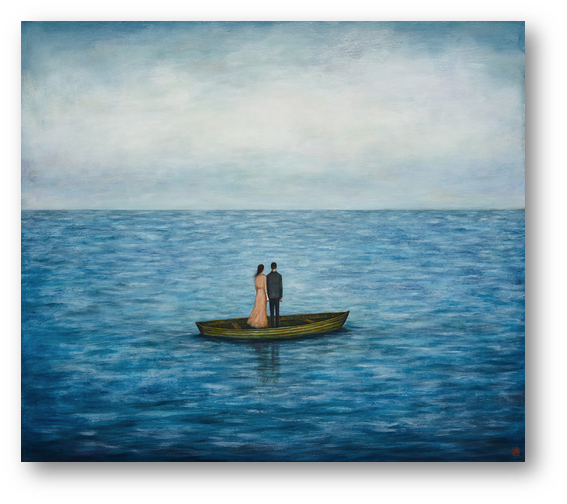 "Sometimes we lose things before we have them" - Rob Thomas 
And ..            
Sometimes we think we "have them" .. but then they are gone.
Because .. 
"Every relationship IS just so tenuous and precarious." - Larry David 
Hearts develop cracks .. become broken
"I love you" should not have been spoken 
"Forever" ended yesterday
"I can no longer stay"
Happiness is never two … minus one
Tell the man in the moon to darken the sun ** 

 
When a heart touches a heart 
There is always some part 
embedded .. that remains 
.. uniquely ingrained
.. perhaps with pain
.. perhaps with gain
It is very true ..
There's a little bit of something me
In everything in you – Rob Thomas

There is something you & something me 
In everything .. that once was "we"
One was on page nine .. the other on page three
One wanted commitment .. one would make no guarantee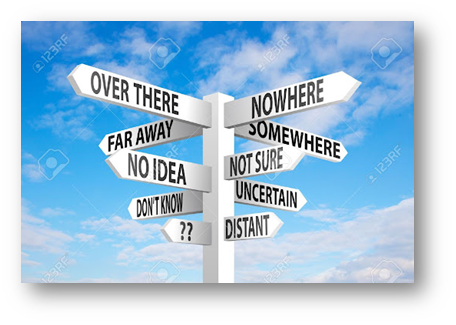 "Maturity, one discovers, has everything to do with the acceptance of 'not knowing." ― Mark Z. Danielewski
"Not knowing"
There are always mysteries hidden in the heart
.. they can bring us closer
.. they can also tear us apart
Some people are not MATURE 
.. they are self-oriented & insecure 
.. they are looking elsewhere .. not able to endure 
We only ever know a person .. to the degree they give access
They will start in a direction with you .. but then they want a recess 
Very often .. people do not know themselves
Self-discovery requires honest explorers 
.. if one grows .. 
.. if one then knows ..
.. if one is MATURE .. 
Perhaps deeper is the well 
Sometimes broken is the spell
Nothing strong is built on eggshells               
Doubt is built with eggshells.
There is NOTHING more dreadful than DOUBT. 
DOUBT separates people.
It is a POISON that disintegrates friendships 
.. and breaks up pleasant relations.
It is a THORN that irritates & hurts;
.. it is a SWORD that kills.  – Buddha           
Sin has a way of finding us out 
.. and so, does DOUBT              
"Doubt becomes a self-fulfilling prophesy" – fem-v
You can be certain about that.
If someone is sitting on the fence
Is suspense some kind of recompense?
Giving only half your heart comes at what expense
Better to let go .. than to hold onto shallow pretense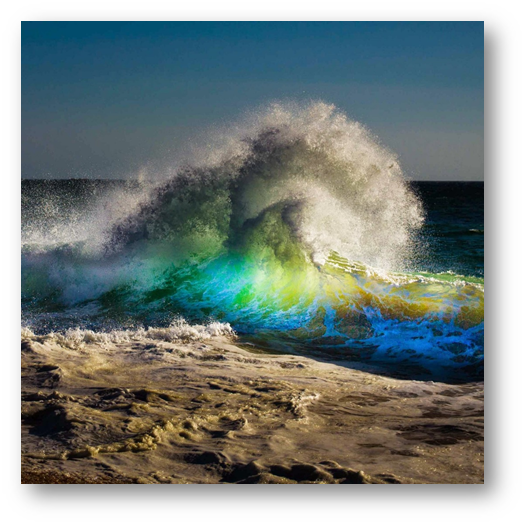 "It IS better to be healthy alone than sick with someone else." – Phil McGraw
People walking in the dark do not know where they are going .. they make unhealthy companions 

The sun comes up everyday .. but not everyone sees the Light
"In His Light .. we have light" – Psalm 36 
.. a Light to guide our path
.. Light to share with the one who might be our "better half"
The ship of "doubt & uncertainty" .. sets sail every day on the currents of change & challenge 
It is always how we respond to uncertainty that defines us 
.. change & challenge are meant to refine us ..
There are two ways to travel through life & deal with uncertainty .. the unknowns of change & challenge 
.. one is with your heart toward God .. He promises is to "take hold of your hand & help you" .. "never leave you or forsake you" 
.. the other is with your heart turned away. In which case you are on your own .. "left to your own devices" .. sing "I did it my way" 
When people you love seem "uncertain"  .. commit them to the Lord 
We have no control over people .. cannot change many things 
We are finite beings  .. "Not knowing" .. this is our given state
God is Infinite .. knows all things .. seek Him. Do not hesitate.
Trust Him .. Leave all outcomes to Him 
Be certain .. have faith
"Faith means living with uncertainty -  feeling your way through life .. letting your heart guide you like a lantern in the dark." - Dan Millman
When uncertainty keeps you up at night, then close your eyes & think of something that IS certain. 
This assurance .. will bring sweet sleep 
When nothing else to hold .. or keep 
Giving honor .. to Alan Geller
This is my "In the Light reflection to Alan Geller's "After Dark" invitation 🌗 
Subject: Uncertain Relationships 
Artist: Rob Thomas "If You're Gone 
https://www.linkedin.com/feed/update/urn:li:activity:6825223078788808704/                                                                      
Beautiful image: https://www.duyhuynh.com/
"Moments frozen in time"           (**lines from)
https://us.bebee.com/producer/moments-frozen-in-time
July 29, 2021
"In His Light" .. I write
All rights reserved:  Fay Marmalich-Vietmeier 
If my words make you think … Great ;~)
As "iron-sharpens-iron" … I enjoy bantering with other BEES … please know, your feedback is as "honey"
A glimpse of the "Bee" called "me" ;~)
My caring nature makes me an advocate. My curious nature makes me a "queen of questions" but gifted with the ability to listen ;~) I am a woman of deep faith, a blessed mother, a voracious reader, a blossoming writer, a grateful person, and a lover of beauty. I treasure family, true friendships & my loyal clients. A "student at heart, I love learning: in every human dimension. Enjoy traveling, good books, good movies, good wine gardening & golf. 
I'm a "heart-to-heart" communicator.
https://us.bebee.com/bee/fay-vietmeier-pennsylvania/blog
https://www.linkedin.com/in/faymarmalichvietmeier/detail/recent-activity/
https://twitter.com/femvietmeier
https://www.facebook.com/fayemv
You may be interested in these jobs
Found in: beBee S2 US - 5 days ago

---

Champs Sports, Foot Locker

Lakeland

OTHER

Overview · You shop here all the time. So why not work here? As part of a team, your primary focus is to create a warm and friendly shopping environment by providing extreme customer service. You will be accountable for knowing and achieving personal productivity goals, to divisi ...

Found in: Jooble US - 1 day ago

---

Mass General Brigham

Dover, NH

Full time

Clinical Judgement: · Appropriately assesses, plans, implements and evaluates patient care, specific to population served Follows policies/procedures, clinical practice standards pertinent to care, including emergency situations Matches formal knowledg Registered Nurse, Critical ...

Found in: Jooble US - 4 days ago

---

SFSALES008242

Burlington, MA

Job Description · Job Responsibilities: · Support all phases of a project such as planning, execution and result monitoring · Coordinate project activity and facilitate staff and matrix partners' meetings · Develop and maintain policies relating to department operations · Of ...