Blogging
>
Peter blog
>
Best Volunteer Opportunities in Las Vegas | Peter Palivos, Attorney
Best Volunteer Opportunities in Las Vegas | Peter Palivos, Attorney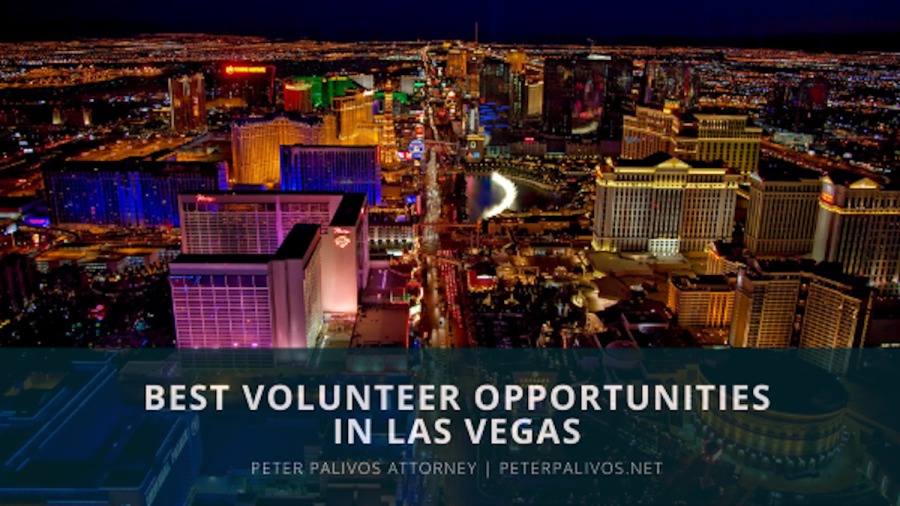 With the global pandemic and subsequent isolation, many people in Las Vegas want a sense of normality to return. They have a desire to form more profound and meaningful connections with their communities. Volunteering offers people a chance to meet these needs, with the bonus of making their city just a little better. This article will provide a list of some of the best volunteer and community service options available in Las Vegas, Nevada.
Animals
Las Vegas has multiple animal shelters and rescues for people interested in working with dogs, cats, and other fauna in need of love and care. Vegas Shepherd Rescue, the Poppy Foundation, the PAL Humane Society, and the Hearts Alive Village are a handful of the top animal-focused nonprofits in the region. They are always looking for kindhearted people to assist with their essential work.
Poor and Homeless
The pandemic had a massive impact on businesses and the American workforce. Now many are housing insecure, hungry, and struggling due to this unfortunate reality. Food pantries, homeless shelters, and soup kitchens have more issues keeping up with the increased demand for their services. For those seeking to aid the less fortunate in this period of tumult and tragedy, organizations like Carestream, The Family Promise of Las Vegas, The Shade Tree, and The Dock Ellis Foundation are sincerely in need of volunteers and donations.
Children
Children are some of the most ignorant and vulnerable members of society, and as such, they often require guidance and counsel from their elders. Due to the spread of Covid-19, schools have closed across the country. Now, there are many bored, wayward adolescence in need of adult mentors, tutors, and role models. Many kids who regularly deal with educational difficulties, bullying, and home issues can, at times, find solace in the kind words of a concerned adult. Individuals who wish to help shape young minds and advocate for their wellbeing would be welcome at Assistance of Las Vegas, I'm Young and Empowered, and the Boy's and Girl's Club.
Las Vegas has plenty of volunteer opportunities available for those who want to improve their city and help their fellow man. There is a lot of work to go around for those who want it, so go out and help.
This article was originally published at 
https://peterpalivos.net/
Articles from Peter Palivos Attorney
View blog
You may be interested in these jobs
Found in: Jooble US - 13 hours ago

---

Job Description · We are an Equal Opportunity Employer and do not discriminate against any employee or applicant for employment because of race, color, sex, age national origin, religion, sexual orientation, gender identity, status as a veteran and basis of disability or any oth ...

Found in: Jooble US - 1 week ago

---

TRS Healthcare

Bangor, ME

TRS Healthcare is seeking an experienced Telemetry Registered Nurse for an exciting Travel Nursing job in Bangor, ME · Shift: · 4x12 hr days · Start Date: 02/13/2023 Duration: 13 weeks Pay: $3441.02 / Week · TRS Healthcare is seeking a Registered Nurse that is licensed in ME to ...

Found in: Jooble US - 1 day ago

---

Ford Motor Company

Delaware, OH

At Ford Motor Company, we believe freedom of movement drives human progress. Unique challenges require the problem-solving skills of a diverse range of individuals. We also believe in providing you with the freedom to define and realize your dreams. With our incredible plans for ...