7 months ago · 2 min. reading time · visibility ~10 ·
"Behind the entryway"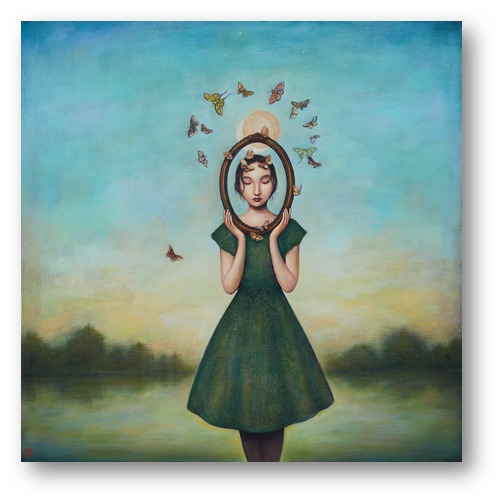 In your heart & soul, behind the entryway,
.. there is a warm and delicate spot 
.. where fortunes recollected are kept,
carrying a grin to your lips .. a tear to your eye,
.. what's more, dreams for you to appreciate.
Indeed, in your heart, behind the entryway,
there lie recollections of a time passed by,
.. an extraordinary moment, a caring word,
.. an idea, held like a delicate embrace,
.. a delightful smile, there for you to recall.
Indeed, in your heart, behind the entryway,
an exceptional spot will consistently be,
.. of exciting trips .. far behind in the past,
.. of a period spent sitting unobtrusively,
.. having known the joy of one's organization.
Indeed, in your soul, behind the entryway,
friends & family never fail to remember,
.. to remind you from where you came,
.. also, direct where your fate lies,
recall forever their confidence in you.
Indeed, in your heart, there is an entryway,
where cherishing companions come wooing,
with great affection to comfort you,
.. also, offer delicate useful tidbits,
to support you in this period of scarcity.
Indeed, in your heart, behind the entryway,
.. recall as the seasons
.. keep in mind, dreams resemble seasons
.. coming, going ..
.. life will go on ..
Similar to the sun, you will smile once again .. with radiance.
Indeed, in your heart, behind the entryway,
.. you have a warm and exceptional spot,
.. to recall every one of those prized moments.
Try not to neglect .. what is held in your hands.
For certain fantasies are simply lost in the idea,
They gradually disappear like a dusty breeze.
.. Coming .. going .. and then they are gone.
In any case, dreams are not intended to be that way.
Dreams can be genuine and convincing,
The solid & submitted ones will not sleep.
Try not to close your own entryways,
.. go on and follow your fantasies .. your dreams.
God will stroll with you & when you sit down,
He will look after you.
At the point when you awaken .. He will bless you.
.. by Omar Farooq ..
This beautiful poem inspired me .. reminded me of our fragility & the fractal state of humanity

*We are as "human onions" .. born into a hurting world

Our outer skin .. we show as pearled
But peel it back .. a netherworld
Many layers .. many fears
Many burdens .. many tears
Buried feelings .. hidden scars
Wounded hearts .. lives are marred
See the pride .. in darkness hides
See the walls .. I've built inside
See the lies I tell myself
How I practice inner stealth*
We are "broken" beings .. hurt & hurting people who often "close entryways"
Closed entryways keep others out .. can keep us from knowing our true self.
Self-protection produces aching architects.
How often people are unknown .. even to those closest in their life.
Unknowing might be caused by "closed entryways" .. yours or others .. or both
We all have wounds .. carry unique personal baggage .. impairments that "close entryways"
.. lack of desire
.. lack of effort
.. lack of honesty
.. lack of awareness
.. lack of inner depth
In truth, only God .. truly knows you. Your Maker knows you better than you know yourself.
We humans practice "inner stealth" .. to fool others .. fool our self.
.. bar access to our deepest places
.. bar entry to other people and to God
.. our hearts & souls .. where secrets are kept
.. where motives are hidden .. even in dark corridors
.. our spirt is unwilling .. at times we argue with our self .. argue with God 
March 9th 2021
I hope you warmly welcome this new poet to beBee.

Farooq's poetry is profound & perceptive .. contains prescient insight
This writer looks forward to more collaborative posts ;~) with this promising poet.
Farooq Omar is an Innovative Business & Team Leader. Expert in Growth Strategy & Value-Chain Management & Optimization
.. sometimes a poet ..
https://www.bebee.com/bee/farooq-omar
https://www.linkedin.com/in/farooqomarr/
Beautiful Art - image .. special thanks to Duy Huynh 
*lines quoted above from:
"Human-onions"
https://www.bebee.com/producer/@fay-vietmeier-pennsylvania/human-onions-divine-art

"The Fractal State of Humanity"

https://www.bebee.com/producer/@fay-vietmeier-pennsylvania/the-fractal-state-of-humanity-the-hidden-forces-at-work-for-you-against-you

You have no groups that fit your search