Arizona Hires Psychics To Help With Its Voter Fraud Investigation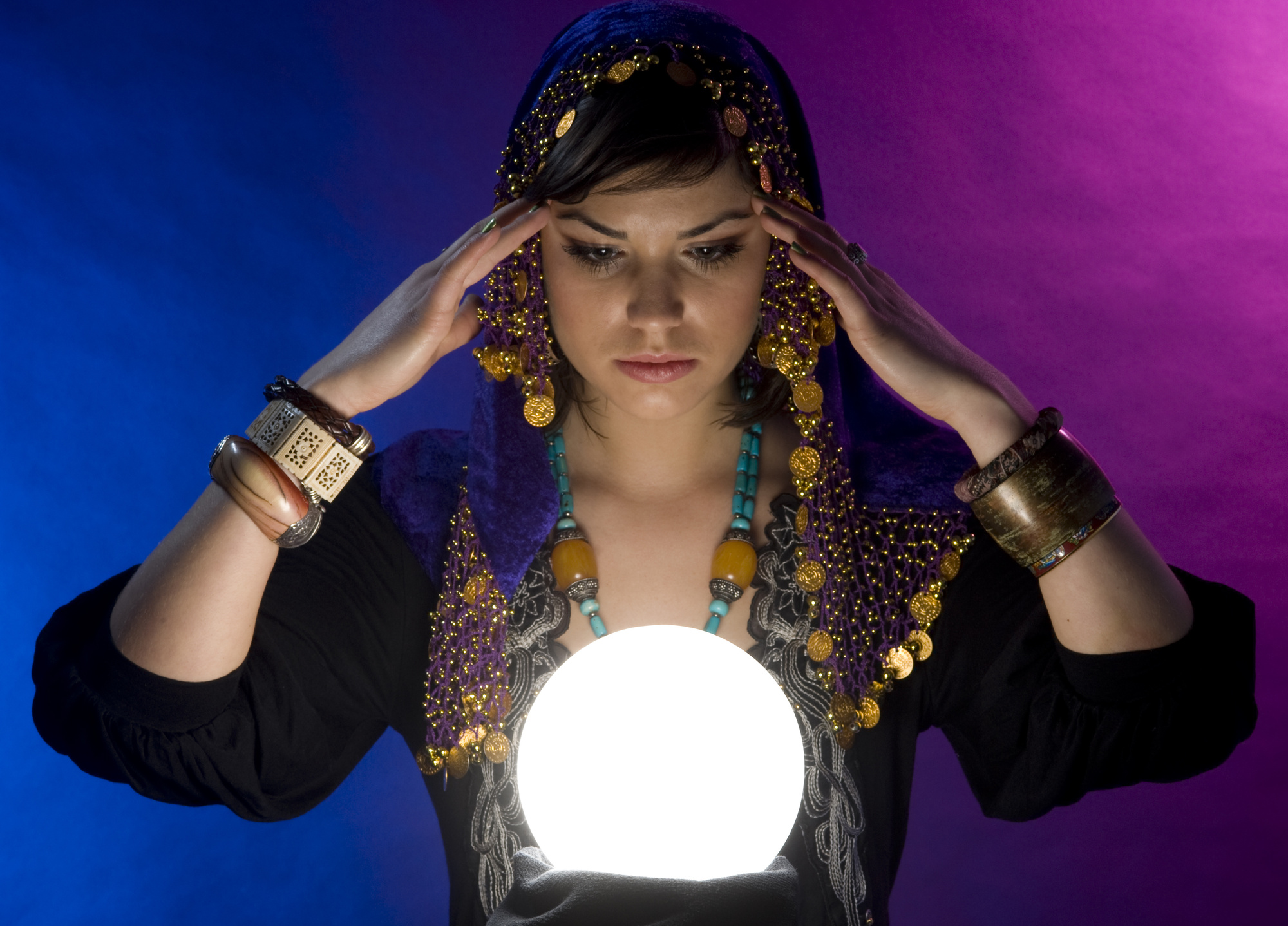 In the stillness of the Arizona night, if you listen closely, you will hear the voice of John McCain's ghost saying, "I like my presidents to be winners."
But that spooky spirit doesn't stop the voter fraud sideshow the state of Arizona is putting on for disgraced twice-impeached ex-President Donald J. Trump. Despite voting recounts and official election certification, the state's GOP sycophants have insisted on another unofficial recount to fuel Trump's unfounded wild claims he won the election. Even though the history books already attest to the don of Mar-A-Lago's 10,457-vote loss to President Joe Biden.
"We're going all out," says Arizona Republican Party Chair "Scooter" Willis. "We got Cyber Ninja's doing scientific research into finding the bamboo Biden ballots flown in from Asia. But that's just the beginning. Now we've also hired a team of skilled gypsy psychics who will look into the past and tell us how the liberals and the Antifa and BLM mobs stole the 2020 presidential election. The gypsy ladies say they can see the past as good as they can see the future, so I'm confident we'll catch the cheaters. If you can't trust psychics, who can you trust?"
Willis is confident he will get to the bottom of the 2.1 million votes cast in Maricopa County.
"The whole election was a charade," Willis claims. "I'm on the horn daily with President Trump, and he tells me he's confident he won Maricopa by at least 2 million votes. I believe him because he is the Chosen One, and without a doubt, the greatest leader we've ever had. We're going to do whatever it takes to expose Biden's shameless cheating. We are even looking into false ballot-sniffing dogs."
"I saw a whole lot of cheating going on," says Maggie Festoon of Phoenix. "I was watching, and lots of folks were going into the voting booth and drawing the curtain so nobody could see what they were doing. What are they trying to hide? I don't believe for one minute that President Trump lost. Everyone loves him. He was a big TV star, you know!"
"Liz Cheney sure doesn't help the situation," says Burt Yancifal of Scottsdale. "She's always flapping her yap and calling our rightful president a loser. Hells bells, if he lost, why did we have so many patriots fighting for American justice on January 6? Those folks were brave, and here she is waving a white flag instead of a blue Trump flag. I say string that damn woman up. She is a traitor to everything today's GOP stands for."
The search continues as the ghost of John McCain shakes its head in shame and wonders what the hell happened to his pal Lindsey Graham.
——————————————————————–
Read PD Scullin's debut novel "SAWDUST: Love is wilder than a circus," a humorous ride across America with a circus in the early '80s. This book has earned 100% 5-Star reviews on Amazon. Act now and save during pandemic pricing. You're a click away from a fun, unforgettable ride. Buckle up and go.
You may be interested in these jobs
Found in: Jooble US - 5 days ago

---

Trinity Solar Careers

Beaver Falls, PA

Full time

Trinity Solar...recognized by NJ Biz as one of the top 250 private companies in 2022. Trinity Solar...recognized as a top 2022 Solar Contractor by Solar world. Attention Outside or Inside Sales Reps, Canvassers, Appointment Setters or candidates with strong Sales 's talk about yo ...

Found in: Jooble US - 13 hours ago

---

Store Manager I is responsible for delivering outstanding customer service, achieving operating objectives, sales, and financial goals according to company standards, policies, and procedures. Leads team of retail professionals to execute on the vision and strategy for the organi ...

Found in: Jooble US - 8 hours ago

---

Catholic Medical Center

Manchester, NH

Coordinates and facilitates the transfer of patients from other healthcare facilities to Catholic Medical Center in an unbiased and standardized manner while meeting state and federal regulations. · * RN, Transfer Center: Clinical:Assures calls will be processed in accordance wit ...