We've had our share of – ranging from health insurance providers to medical software solutions. We've also covered a range of topics about like marketing automation, B2B healthcare marketing trends, and even ways to . But despite all of these, we've not yet fully explored the one ever-growing space of the healthcare world – healthcare IT, specifically, lead generation for healthcare IT.
In many ways, healthcare IT lead generation is simply except that extra care must be given to the following 2 important steps.
Account Selection (Profiling Ideal Target Accounts)
Contacts Profiling
Without a competent account selection plan, the other lead generation components (like outbound outreach strategy, content plan, etc.) simply won't work.
For today's post, we'll first take a look at the account selection procedure and then we'll go over 6 healthcare IT lead generation strategies that can help you land more medical sales leads.
Selecting and Profiling Ideal Target Accounts
Unlike the old ways of B2B lead generation, prioritizes high-value company accounts rather than individuals to identify, reach and nurture sales leads.
As to how this approach impacts healthcare IT lead generation, ABM allows healthcare IT solutions providers to engage multiple key stakeholders within their target accounts which is essential in today's B2B healthcare marketing.
Account selection can be summarized into 4 key steps/things:
Start by sizing up the market opportunities – While ABM is all about focusing on a few key companies, account selection requires that you get a good grasp of the available opportunities. It is recommended that you pay attention to 2 critical numbers:

Total accounts you can sell to
How many accounts match your Ideal Account Profile (IAP)

Aim for a 360-degree account view with your Ideal Account Profile (IAP) – An IAP is a description of a company that perfectly fits your solution. You create an IAP by identifying the common qualities among your top customers. In the account selection phase, these company-level information fall into 2 categories:

Firmographics (Company size, staff count, industry, etc.)
Technographics (Software in use, competing technologies, IT budget, etc.)

Segment your account into tiers – Different companies will match your IAP at varying degrees. You need to prioritize target accounts according to how well they meet these 4 requirements:

Ready
Willing
Able
Success Potential

Map out the relationship between the key decision makers – It's not enough to identify who the decision makers are and what role they play in a target account's purchase process. You also need to determine how each stakeholder relates to the other buyers.
The following maps out the key ideas behind account selection so that you can develop and refine your account selection approach.
Lead Generation Strategies for Healthcare IT
Now that you know exactly which accounts and prospects to target, it's time to connect with your potential customers:
1. Use the internet to highlight your area of expertise.
The internet is your playground. You have the potential of reaching the right people in a short period of time for a lesser cost – that is if you plan well. This is the advantage of using its vast reach and astounding speed. You can get the job done without breaking a sweat.
Position your business as an authority when it comes to healthcare IT. You may add helpful blog entries on your website that will require the readers to encode their names and email addresses before being directed to the actual article. 
2. Partner with a reliable and effective Lead Generation Agency
There are a lot of performing companies that offer excellent B2B lead gen services. Outsourcing a part or all of marketing needs lets you:
Leverage expertise and experience
Gain time and put resources elsewhere
Customize your strategies to a reasonable degree
Scale up or scale down your efforts
As a start, you can check the and choose the right lead generation agency that meets your healthcare IT lead gen requirements.
3. Use different platforms and channels to generate new leads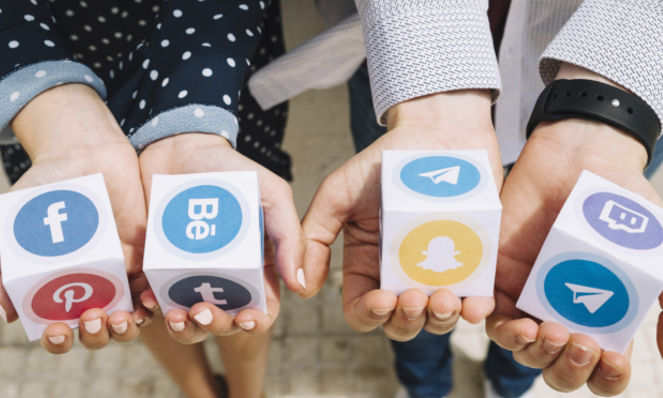 There are several platforms available online that can help you generate the kind of leads you are targeting. Consider creating a presence on social media platforms such as Facebook, Twitter, Instagram, and Pinterest to mention a few. Of course, getting the attention or catching the interest of your target is all about creating killer content.
In creating content that will appeal to your target readers, it needs to be:
Simple.
Easy to understand.
Clear.
Relatable.
Original.
There is a lot of attractive content made available on different platforms every single day. However, not all of them are able to achieve the results that they want. And the reason why they did not meet their goal is something that you should avoid.
It is important that you study your target market and identify what kind of content catches their attention. It would surprise you to know that, oftentimes, the content that has lesser frills and has a simple message is the one that attracts most people.
It doesn't end with content though, by leveraging the reach of , you can bring your offer to the right prospects at the right time.
Email – you can't go wrong with emails. 79% of B2B marketers rank email as the most effective distribution channel for demand generation.
Phone – telemarketing (if done correctly) can give you outstanding results. From cold calling, to customer profiling and lead nurturing, phone-based sales calls can shorten the already long sales cycle of healthcare IT selling.
Social Media – How you use social media depends on your overall lead generation objective – some use it to drive revenues while others simply for branding.
Take your email marketing to the next level using our for every situation.
Generate Healthcare IT leads and appointments – grab our for all industry types.
See original post for reference: The Savvy Marketer