1 year ago · 7 min. reading time · ~10 ·
20 Tips on How to Write and Create The Best Resume
Whether you are unemployed or if you have a job but aspire to a better position, you must have a good Resume. The Resume is still a key document to access companies and you must take care of it to the maximum. The main objective of a resume right now is to attract attention, to be attractive and different from the rest. We give you all the keys on how to make a perfect professional resume.
The resume is still a fundamental tool for finding a job and making yourself known as a professional. It is the first impression that companies are going to get about you and you want it to be unbeatable. From our experience at the school, we are used to seeing many Resumes from students that we then send to agencies with which we have an agreement for internships. So we know what details companies look for, what they value and what they expect from a Resume. We would like to share with you the conclusions we have reached. We hope you find them useful.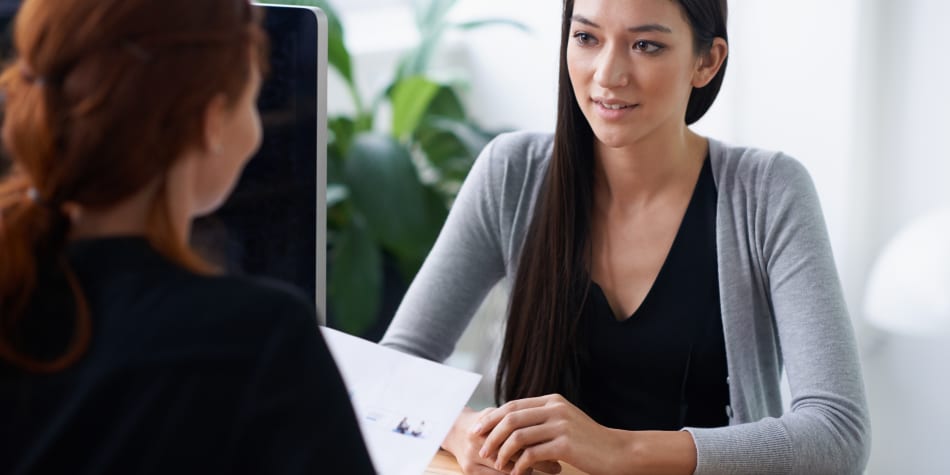 20 tips to improve your Resume and help you find a job
Pay attention to the content
It is important to give a good shape to the resume, so that it is attractive at first glance. That goes without saying. We will give you some recommendations on this later on. But the most important thing is still the content, the data you include and how you tell them. Here are some tips on how to improve your resume:
1. Good photo 
You must be very careful with the photo you put on the resume. Do not choose just any photo. We recommend that you take a good, professional, well-lit photo, where you can see your face, you are looking straight ahead and you come out with a friendly gesture. There should be no objects covering you (sunglasses, scarves, hats...) that could cast shadows. If possible, it should not be a full body image. It is better if only the face appears. You can have the same photo on all your social networks and your blog. This way, you make it easier for the person who searches for you on Google. Did you know that after seeing a resume, 82% of recruiters go online to learn more about the candidate?
Of course, do not put a cropped photo where you appear partying, with friends or in a bar. You must transmit a serious and professional image. Don't forget that.
2. Personal data
Next to the photo, the first data you should put in the resume are your name, surname and e-mail. We know that this point is quite obvious but, believe me, there are still people who forget or misspell this basic information. As for the email, we recommend that it is a serious email address. It is best if it includes your first and last name or your initials. Don't even think of adding that email account you have for friends with inappropriate or funny words.
 
3. Blog and Social Networks
It is interesting that along with your personal data you include a direct link to your website or blog ( you can create your blog in a very simple way in beBee ) and your professional Social Networks. If you are or have been a student of ours, you already know the importance of the blog for professions such as Community Manager, journalist, designer and publicist. If so, you already have one and if you don't, we highly recommend you to do it. We also encourage you to share valuable content about your profession weekly on Twitter, Linkedin and beBee.
4. Title that defines you as a professional
As a heading phrase of your resume or just below your personal data you can put a title that defines you as a professional. By this I don't mean "serious, responsible, good partner or with organizational skills". It is not about writing adjectives about yourself. It's better to use keywords (In tip 9 we tell you what we mean by keywords) that indicate what you do. For example, if you work in online marketing you can write "community manager, SEO and Content Marketing specialist".  Above all, it is about highlighting those functions and profiles that best fit the position and the company you are targeting. Here is an example that can serve as a reference.
5. Experience

In general, we advise you to put work experience before training. Especially if you have already worked in the sector you aspire to. Companies will value it more than the courses or studies you have. You should write it in reverse chronological order, from the most recent to the oldest, starting with the last jobs you have done. It is in your interest to give more visibility (using bold letters, for example) to the experience related to the position you want to get. And if you have had jobs for a long time that have nothing to do with the field in which you want to work, you should not omit them. It's better to put them in. If companies see that there is an empty period of time, not reflected in the Resume, they will get a bad impression.
In the experience section you should put:
The name of the position.
The name of the company.
The period of time you were working.
A brief description of the functions performed with keywords. 
6. Education

In this section you must include your last studies and where they were given. If they are higher, you do not need to include the previous ones. It is understood that if you are a graduate you have successfully passed the university entrance exam. As for additional training (such as these online marketing courses, this SEO course or our Master in Online Marketing), you should write especially the one that is related to the job offer in question.
For languages it is advisable to refer to the level, according to the Common Framework of Reference for Languages. That is to say, when placing your level of knowledge of another language, use the terms: B1, B2, C1 C2, etc. Instead of "medium level", "intermediate level" or high level. It is recommended that you do not put "basic level". It is not relevant and does not generate more opportunities for you. The effect can be just the opposite.

7. Brevity and conciseness

To make your résumé attractive and easy to read, you should be brief and concise. Write short sentences. If there is something you can tell in two words, don't use more. For example, instead of writing "in this program I used to write the texts for the videos", you should write "video editor". Remember: avoid long-windedness and offer the information in a schematic way. We say that a good resume should be "scannable". In other words, the person reading it should be able to grasp the most important information in just a few seconds. Recruiters take an average of 7 seconds to decide whether a Resume is interesting or not. Keep this in mind. Maybe this example will help you.
8. Simple language

Do not use technical terms or words that are too complicated. Use simple language that anyone can understand. Keep in mind that, many times, the first people to receive your document are from the human resources department and do not necessarily have to master the codes of all areas of the company. But, on the other hand, they are the ones in charge of filtering the most interesting resumes, so you should seduce and conquer them at a glance.
9. Use of keywords

We call keywords the terms most used and searched by people on a topic or sector. In this case, we suggest that you detect the keywords of your professional profile and the sector in which you want to work so that you can include them in your resume. Also highlight your professional characteristics that best fit with the company you are targeting.
10. Do not repeat data

Make sure you don't repeat the same information several times. It adds nothing and takes up space that could be used for something else. In the curriculum the economy counts: everything you can save will play in your favor.
11. Final information: skills, languages, computer skills
Leave the extra data related to skills, languages and technological knowledge for last. Putting them last does not mean that they are less important. Take care of their presentation. We suggest, for example, that you use more visual or graphic elements to tell them.
12. Adequate length

Ideally, your résumé should be one page long, no more. If you have a long career and a lot of experience, the work of synthesis will have to be greater.
13. Spelling and grammar
This is also obvious, but it is worth remembering because it is very important. A resume with spelling and grammatical errors makes a bad impression and says very little about its author. On the one hand, it shows that the text has not been revised several times before submitting it. On the other hand, it damages your image. You also have to consider choosing the best font for your resume so that it is well readable. We advise you to pass it to a friend or a person with criteria so that he/she can take a look at it and tell you if it is all right.
14. A different Resume for each job offer
You should review your Resume and change the data each time you send it to a company for a new job offer. In fact, it is advisable to have different versions of the Resume. In each one you will highlight one function or another depending on the company's demand and the requirements requested.
The design of the professional resume is also important, take care of it.
A good professional resume is one that, from the very first moment, is easy on the eyes. This means that, in addition to paying attention to the content, you have to take care of the design. We hope that the following tips will help you to give the best shape to your CV.
15. Attractive and visual, but not extravagant.
Nowadays, if you hand in your resume in a boring Word document full of text, chances are high that it will end up in the recycle garbage can. Very high. The person who receives it will have no desire to read it. I assure you. Therefore, you have to create a Resume that is visually appealing, that makes an impact, but without being overdone. The design should be at the service of the data, not the other way around. There are some interesting editable templates on the Internet.
16. Scannable
You want to catch the recruiter's attention in the first few seconds. Therefore, we recommend that you structure the content well, leaving blank spaces between the different sections and including headings, subheadings and words in bold.
17. Typeface
Use a clear, legible and clean typeface. Do not use many different typefaces. Two at most. The best typeface for your resume is Century Gothic and Verdana.
18. Colors
For the background of the Resume, it is better to use white or a light tone. They are cleaner than dark ones. Don't use too many different colors in the resume design. Two different colors at most, apart from white for the background and black or gray for the text.
19. Different formats: video resume
It is interesting to have the resume in different formats (PDF, online, video...) to send them depending on the characteristics of the job and the company. If you decide to make a video resume you will achieve one of the main objectives we pursue when looking for a job: to stand out and differentiate yourself from the rest. However, make sure it is well done and that it includes all the necessary information. On the Internet you have templates that can serve as an example.
20. Do not lie
With the resume you should have the strategy of making visible and highlighting the experience, training and skills that best match the job description. If there is information about your career that does not contribute anything, do not include it. And if any information has nothing to do with the sector in which you want to find a job, it is best to subtract it from your resume.
In no case include invented information that does not correspond to reality. Do not lie or inflate your resume. It can hurt you in the long run.
You may be interested in these jobs
Found in: Jooble US - 3 days ago

---

Support the laboratory function of providing diagnostic information for use in patient care by ensuring proper collection and processing of laboratory specimens. · Perform or assist with special procedures; mentor/orient students and new employees; ensure workflow meets service d ...

Found in: Jooble US - 1 week ago

---

BancFirst Corporation

Oklahoma City, OK

Commercial Loan Document Prep Associate · Oklahoma City, OK · ESSENTIAL DUTIES AND RESPONSIBILITIES include the following. Other duties may be assigned. Reasonable accommodations may be made to enable individuals with disabilities to perform the essential functions. · Preparation ...

Found in: Talent US+ - 7 hours ago

---

Wage per hour: 85Subject: Computer Programming · Preparation level: · Beginner · Lessons location: · at students' place; at tutors' place · Additional information:TutorPart time / full time Do you want to earn money by teaching? Would you like to have a flexible schedule without ...