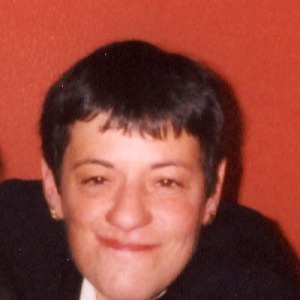 About Rosa Codina Overcash:
I am an enthusiastic and innovative biologist focused on the biomedical field. Professional experience developed in clinical laboratories, academia, and the corporate world. Excellent instructor and respected speaker with outstanding leadership skills. Published author in the biomedical literature and active participant in several scientific committees. Utmost professional integrity and work ethics, team-oriented, hard-working and efficient person committed to meet deadlines. In addition, I speak both English and Spanish.
Experience
Scientist                                                                                                                       2013 - Present
Allergen Science & Consulting                                                                                      Lenoir, NC
Provides technical and scientific support to clinical laboratories and pharmaceutical companies; analyzes problems and suggests solutions. Clients' service offers increased.
Investigates products and procedures for laboratory testing and pharmaceutical manufacturing; documents findings and provides recommendations. Clients' procedures improved.
Scientist                                                                                                                        2007 - 2013
Greer Laboratories, Inc                                                                                                  Lenoir, NC
Conducted and improved laboratory testing; developed new assays, revised existing SOPs and created new ones, automated calculations and reports. Reduced labor time and increased company efficiency. 
Devised approximations to evaluate the purity and quality of raw materials used to produce allergenic extracts for pharmaceutical applications; applied research, conducted stability protocols, and proposed out-of-limit specifications. Improved the quality of company products in compliance with FDA requirements. 
Scientist                                                                                                                        2003 – 2007
SDII-Global Corporation                                                                                                Tampa, FL
Created an in-house laboratory to analyze environmental samples; obtained certification, conducted testing, and generated reports. Reduced company expenses in external laboratory testing and increased company efficiency.
Analyzed current and prospective company needs to meet clients' requests and deadlines; prepared SOPs and training materials for company personnel. Reduced labor time and increased the demand for company services.
Courtesy Associate Professor of Internal Medicine                                                        1994 - Present
Assistant Professor of Internal Medicine                                                                       Tampa, FL
Instructor of Internal Medicine
Division of Allergy and Immunology, University of South Florida
In a series of ranking positions with progressive level of responsibility participated in academic and scientific activities conducted by the organization; provided instruction, conducted testing and research, published manuscripts, and delivered presentations internally and externally. Contributed to the mission of the organization.
Clinical Laboratory Supervisor                                                                                        1986 - 1994
Fellow in Clinical Allergy & Immunology Laboratory                                                    Barcelona, Spain
Fellow in Clinical Biochemistry Laboratory
Vall d'Hebron Hospital and University of Barcelona
Joined and completed a tree-year residency program in Clinical Biochemistry in a hospital laboratory, later became supervisor of one of the laboratory units; learned and performed multiple tasks, including laboratory operations, overseeing testing, and quality assurance activities. Improved and developed several analytical tests as well as quality assurance programs.
Education
Ph.D. (Animal Physiology). University of Barcelona, Barcelona, Spain, 1996
B.S. (Biology) and M.S. (Zoology). University of Barcelona, Barcelona, Spain, 1986 
Specialist Biologist in Clinical Biochemistry. University of Barcelona and Vall d'Hebron Hospital, Barcelona, Spain, June 2004
Course Graduate, Pharmacy Technician.  U.S. Career Institute, Fort Collins, Colorado, 2019
Professionals who compete with Rosa
Professionals in the same Pharmaceutical / Bio-tech sector as Rosa Codina Overcash
Professionals from different sectors near West Lenoir, Township of Lenoir, Caldwell
Other users who are called Rosa
Jobs near West Lenoir, Township of Lenoir, Caldwell
---

P & S Transportation

Morganton, NC, United States

Full time

Now hiring flatbed drivers Flex dispatch and 27% line haul pay give you freedom to make more. Call P&S Transportation to learn how our top drivers earn $1,500 - $1,700 per week. · CDL A Truck Driver ...

---

Planet Healthcare

Hickory, NC, United States

Planet Healthcare is seeking a travel nurse RN OR - Operating Room for a travel nursing job in Hickory, North Carolina. · Job Description & Requirements · Specialty: OR - Operating Room · Discipline: ...

---

Trinity Rehab, LLC

Hickory, United States

Job Description · Job Description · COTA · PRN · Skilled Setting · The Certified Occupational Therapy Assistant performs services planned, delegated and supervised by the Occupational Therapist. Part ...