Why need need website SEO optimize?
Website SEO optimization is essential for several reasons:
Increased Visibility: SEO helps improve your website's visibility on search engines like Google. When your website ranks higher in search results for relevant keywords, more people are likely to discover and visit your site.
Organic Traffic: Optimizing your website for search engines can attract organic (non-paid) traffic. This means that people find your site because it's relevant to their search queries, which can result in more engaged and interested visitors.
Better User Experience: SEO often involves optimizing the structure and content of your website, which can lead to an improved user experience. A well-structured site with valuable, easy-to-navigate content is more likely to retain visitors and convert them into customers or followers.
Credibility and Trust: Websites that appear at the top of search engine results are generally perceived as more trustworthy and credible. SEO can help build trust and establish your website as an authority in your industry.
Competitive Advantage: If your competitors are investing in SEO, and you're not, you may lose potential customers to them. By optimizing your site, you can level the playing field and even surpass your competitors in search engine rankings.
Cost-Effective Marketing: SEO is a cost-effective digital marketing strategy compared to paid advertising. While it requires an upfront investment and ongoing maintenance, it can yield long-term results with a high return on investment.
Targeted Traffic: SEO allows you to target specific keywords and phrases relevant to your business. This means that the traffic you attract is more likely to convert into leads or customers, as it matches the intent of the users' searches.
Mobile Optimization: With the increasing use of mobile devices for internet browsing, optimizing your website for mobile is crucial. Mobile-friendly websites rank better in search results, and a better user experience on mobile can lead to more conversions.
Analytics and Insights: SEO tools and analytics platforms provide valuable data about your website's performance, user behavior, and areas for improvement. This data can guide your ongoing optimization efforts.
Adaptation to Algorithm Changes: Search engines frequently update their algorithms. SEO optimization ensures that your website remains compliant with these changes, helping you maintain your rankings and traffic over time.
In summary, website SEO optimization is necessary to improve your online presence, attract more visitors, enhance user experience, build trust, and compete effectively in the digital landscape. It's a valuable long-term investment for your online success.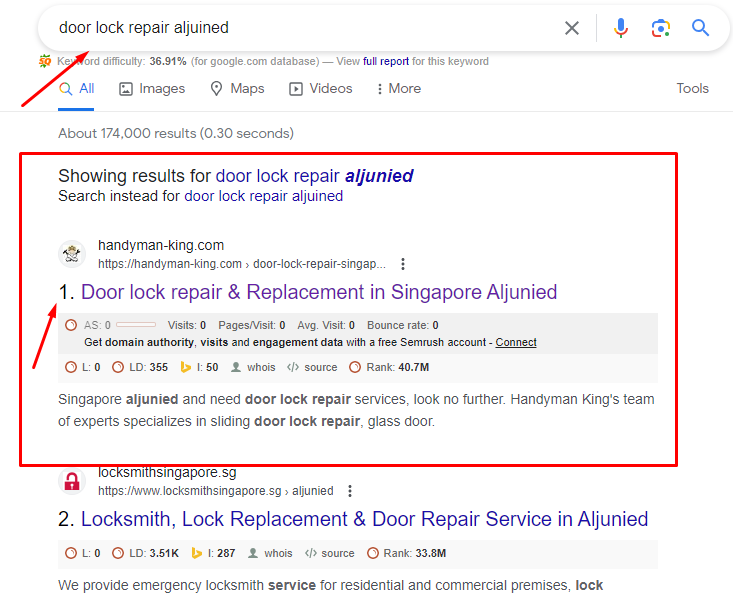 Business
You may be interested in these jobs
---

CDM Smith

Laramie, United States

30838BR · Requisition ID: · 30838BR · Business Unit: · COR · Job Description: · CDM Smith is looking for an eager, roll up your sleeves, problem solver to join our squad This is an excellent opportuni ...

---

Prime Time Healthcare Nursing

Urbana, IL, United States

Prime Time Healthcare Nursing is seeking a travel nurse RN Med Surg / Telemetry for a travel nursing job in Urbana, Illinois. · Job Description & Requirements · Specialty: Med Surg / Telemetry · Disci ...

---

Product Connections

Littleton, United States

Part time

Job Posting: · Overview · Weekly Pay · Flexible Schedule · Fun Work Environment · Career Advancement Opportunities · Online and/or on-the-job training · This part time associate samples product ...