4 years ago · 1 min. reading time · visibility 0 ·
What Is Content Curation?
"Content curation has now come to mean the act of sorting through the vast amounts of content on the web and presenting it in a coherent way, organized around a specific topic(s). However, unlike automated services (such as Google News), the essential difference of curation is that there's a human being doing the sifting, sorting, arranging, and publishing." – MacMillan Dictionary
"Content curation is the act of discovering, gathering, and presenting digital content that surrounds specific subject matter. Unlike content marketing, content curation does not include generating content, but instead, amassing content from a variety of sources, and delivering it in an organized fashion. For instance, a content curator is not necessarily responsible for creating new content, but instead, for finding relevant content pertaining to a specific category and funneling this information to readers". – eContent Magazine
"Content curation is the process in which third-party content (content written by someone else) is searched for, gathered, and shared by someone other than the original source. In most cases, the content curators also add their own opinions or expertise to the pieces they are re-publishing, helping to market their own ideas using third-party content." – Xydocuration.com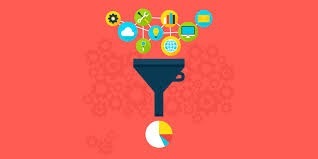 How To Execute With Content Curation
Ethical curators don't just summarize or regurgitate pieces from other sources. They explain why it matters, how it impacts readers, or what may happen in the future. Adding this human element is a great way to work your voice into the conversation and incorporate brand-appropriate keywords that may not have appeared in the original piece.