What food to eat in Thailand on Samui
Welcome to the exotic paradise of Samui, Thailand, where a gastronomic journey awaits you! The island's vibrant culture and rich culinary heritage offer a plethora of delightful dishes to tantalize your taste buds. In this article, we will take you on a culinary adventure, exploring the must-try foods in Thailand on Samui. From traditional Thai delicacies to contemporary fusion flavors, there's something to satisfy every palate.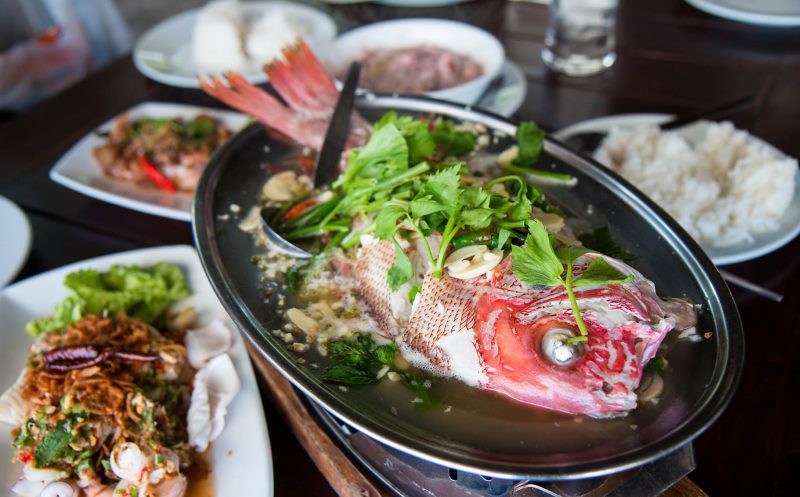 Discover a world of refreshing and delectable beverages at BarBowls.com! Indulge in our wide range of handcrafted cocktails and mocktails, perfect for any occasion.
The Rich Culinary Heritage
Thai cuisine is renowned worldwide for its bold flavors, aromatic herbs, and delicate balance of sweet, sour, spicy, and salty. The foundation of Thai cooking lies in the skillful use of fresh ingredients and the blending of various herbs and spices. Samui, with its abundance of local produce and fresh seafood, exemplifies the essence of Thai gastronomy.
Must-Try Thai Dishes
Exploring Samui's Local Delights
When in Samui, don't miss the chance to try classic Thai dishes such as Tom Yum Goong (spicy shrimp soup), Pad Thai (stir-fried rice noodles), and Green Curry (rich coconut curry with chicken or vegetables). These dishes represent the heart of Thai cuisine and are sure to leave you craving more.
Savoring the Ocean's Bounty
Samui's coastal location offers an abundance of seafood delicacies. Indulge in Pla Pao (grilled fish), Goong Ob Woon Sen (baked prawns with glass noodles), and Poo Pad Pong Karee (crab in yellow curry). The freshness of these dishes will transport you to the sea with every bite.
Street Food Delights
The Vibrant World of Thai Street Food
In Samui, the streets come alive with the enticing aroma of street food. Immerse yourself in the bustling markets and try Moo Ping (grilled pork skewers), Som Tum (spicy green papaya salad), and Kanom Jeen (rice noodles with various savory toppings). Samui's street food scene offers an authentic taste of Thailand's culinary culture.
Vegan and Vegetarian Options
Embracing the Herbivore Lifestyle
For vegans and vegetarians, Samui has an array of delectable options. Sample dishes like Gang Kiew Wan Jay (vegetarian green curry), Pad Pak Ruam (stir-fried mixed vegetables), and Tao Hoo Song Kreung (tofu with mixed mushrooms). Embrace the flavors of nature without compromising on taste.
Exotic Fruits and Juices
Indulging in Nature's Sweet Offerings
Thailand is a fruit lover's paradise, and Samui's tropical climate ensures an abundance of exotic fruits. Treat yourself to Mangosteen (queen of fruits), Rambutan (hairy lychee), and Nam Dok Mai (fragrant mango). Quench your thirst with freshly squeezed fruit juices like Coconut Water and Nam Oy (sugar cane juice).
Traditional Thai Desserts
A Sweet Finale to Your Culinary Journey
No meal is complete without a satisfying dessert. Samui offers a range of traditional Thai sweets such as Sticky Rice with Mango (Khao Niew Mamuang), Khanom Chan (layered dessert), and Tub Tim Krob (water chestnuts in coconut milk). Let the sweetness of these treats leave a lasting impression.
The Influence of Royal Cuisine
A Regal Gastronomic Experience
Royal Thai cuisine, once reserved for the elite, is a showcase of elegance and refinement. On Samui, you can savor dishes inspired by the royal kitchens, such as Khao Chae (chilled rice in jasmine-scented water) and Khanom Buang (crispy crepes with sweet or savory fillings). Experience the tastes favored by kings and queens throughout history.
Fusion Flavors
Thai Cuisine with a Modern Twist
As culinary boundaries evolve, Thai chefs have embraced fusion cuisine. Samui's contemporary dining scene offers dishes like Tom Yum Pizza (a fusion of Thai soup and Italian pizza) and Green Curry Pasta (Thai curry with pasta). Delight in these innovative creations that blend Thai flavors with international culinary influences.
Food Etiquette in Thailand
Navigating Cultural Norms and Traditions
In Thailand, food is not just about nourishment; it's a shared experience that reflects culture and respect. Learn about local customs, such as not wasting food, using a spoon and fork, and not pointing your feet at others. Embrace the Thai way of dining and immerse yourself in their warm hospitality.
Top Restaurants in Samui
Where to Enjoy Authentic Thai Delicacies
If you prefer a refined dining experience, Samui boasts a variety of restaurants that serve authentic Thai cuisine. Visit Barracuda for fresh seafood delights, Poppies for classic Thai dishes, and The Larder for modern Thai fusion. These establishments offer an unforgettable taste of Thailand.
Cooking Classes
Learning the Art of Thai Cooking
Immerse yourself in Samui's culinary scene by joining a cooking class. Learn to prepare signature dishes under the guidance of experienced chefs. Engage your senses as you navigate the vibrant local markets for ingredients and create mouthwatering Thai meals to impress your friends back home.
Food Markets
Exploring the Bustling Markets of Samui
A trip to Samui wouldn't be complete without visiting its bustling food markets. Wander through Lamai Night Market, Fisherman's Village Walking Street, and Chaweng's Green Market to discover a kaleidoscope of flavors. Engage with friendly vendors, taste local delicacies, and bring home some edible souvenirs.
Celebrating with Food
Festivals and Food Events on Samui
Thailand loves to celebrate, and many festivals center around food. Experience Songkran (Thai New Year) with water fights and delicious treats, or indulge in vegetarian delights during the Vegetarian Festival. These events offer a unique opportunity to experience Thai culture through its culinary traditions.
Conclusion
Samui is a food lover's paradise, where every meal is an adventure. From the tangy Tom Yum Goong to the sweet delight of Sticky Rice with Mango, the island's culinary offerings cater to diverse tastes. Embrace the warmth of Thai hospitality as you indulge in flavorful dishes passed down through generations. Whether you're a seasoned foodie or a curious traveler, exploring Thailand's culinary wonders on Samui is an experience you won't soon forget.
Food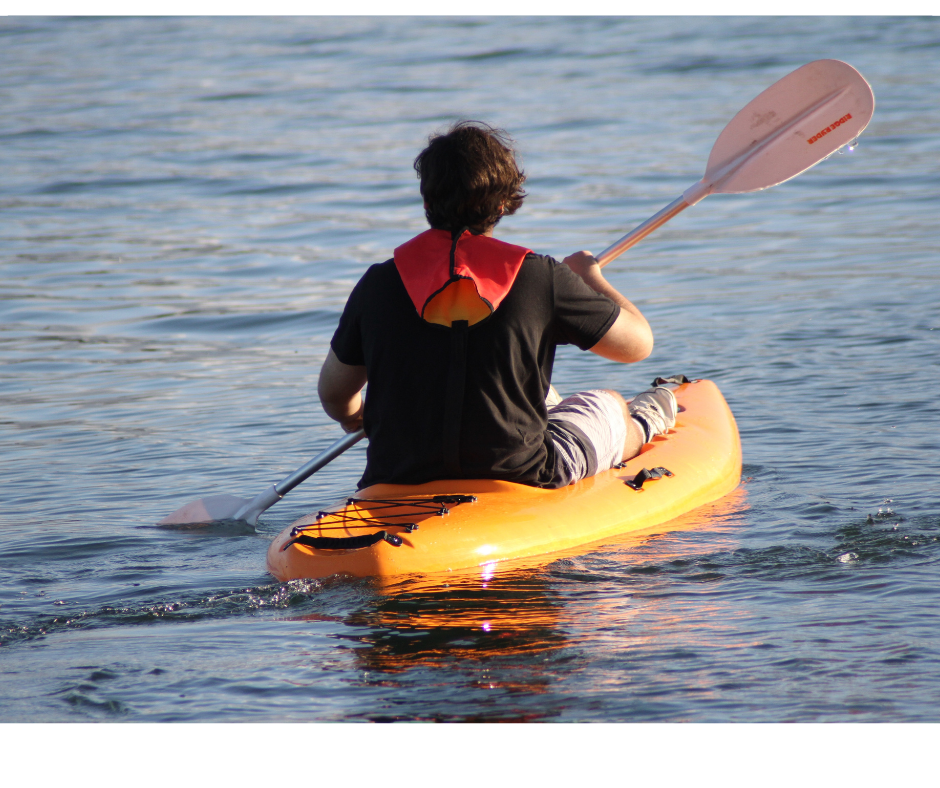 4 months ago · 2 min. reading time
Kayaking is a thrilling water sport that allows you to immerse yourself in nature's beauty while gli ...
You may be interested in these jobs
---

Trekker

Powers Lake, WI, United States

CDL-A LEASE PURCHASE DRIVER- $4K SIGN ON BONUS · Do you dream of owning your own truck and being your own boss? Take a closer look at your future and the opportunities that exist at Trekker. · At Trek ...

---

Medical City Dallas

Prosper, TX, United States

Description · Registered Nurse / RN - Pediatric/Adult Super Pool · Schedule : Full Time - Nights · Location : Medical City Dallas Children's Hospital · Do you want to be a part of a family and n ...

---

Paschall Truck Lines, Inc.

Rutledge, United States

$40,000 - $60,000 per year

Southeast Regional Opportunities Available Up to $0.65 CPM Starting Base Pay Veteran Appreciation Pay that Wont Cost you Your Benefits · PTL 85 years in business and growing. Ask us about our Veteran ...