4 years ago · 2 min. reading time · visibility ~100 ·
TucciPolo Unveils Plans to Expand Distribution of its Handmade Shoes to Retail Stores Worldwide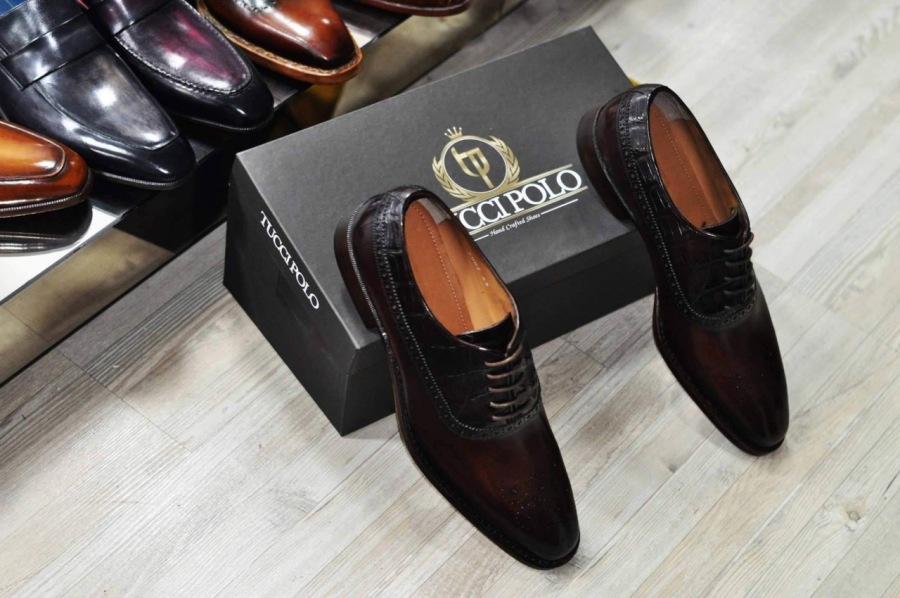 — Connecticut-based entrepreneur and CEO of TucciPolo, Tochukwu Mbiamnozie, unveils plans to expand distribution of its luxury footwear to retail stores worldwide —

New Haven, CT - Since 2015, TucciPolo has offered lifestyle luxury designed leather shoes, belts, bags for men and women made from the finest Italian leathers.
TucciPolo.com
is now uniquely positioned to be able to offer their full line to retail stores worldwide.
With the ability to scale up production to meet retail demands, TucciPolo is uniquely positioned to provide the styles in demand to the retail market as well as through direct sales to their customers. As the Comcast Business 2016 Innovations 4 Entrepreneurs Regional Winner in the New England Region, TucciPolo is a startup company with a unique fashion vision.


A few highlights of the TucciPolo brand include:


The use of only the finest Italian leathers
Handcrafted shoes, belts and bags from top artisans
A unique and trendsetting approach to designs and styles
Emphasis on quality and exclusiveness of products
Attention to detail that is extraordinary in every respect
The brand is unique in its appeal, catering to individuals who demand quality, luxury and style.


Embodying Luxurious Fashions in Handcrafted Elegance
As reported by Vogue, the wish lists for women reflect the fact that "heels are back, buckles are proliferating [and] platforms are burgeoning." The Fashion Editors of Esquire also indicate a change of men's shoes with a sleek, modern design that creates an "understated classic" style are the essential wardrobe item.


Utilizing rich, vibrant colors and amazing design features, each of the items offered by
TucciPolo.com
is a work of art. Unique design elements such as chequeboard weave in men's luxury dress shoes add a distinctive style that is both clearly Italian, but also a perfect choice to pair with an executive business suit.
The women's shoe collection offered by TucciPolo is no less stylish and iconic than the men's collection. Ranging from women's Monkstrap styles to a fiercely distinctive platform ankle boot, these are shoes that will turn heads.


A Compassionate Company that Cares
Unlike some companies offering a luxury lifestyles line as one of many products, TucciPolo only offers designer leather items for discerning customers. Accustom to providing custom made-to-order and ready-to-wear footwear and accessories for international clients, they continue to create classic designs with a twist.


The Founder and CEO of TucciPolo Inc. is Tochukwu Mbiamnozie. Mr. Mbiamnozie is a Connecticut based entrepreneur and has an MBA in International Business from Ernest C. Trefz School of Business, University of Bridgeport.
The company focuses on both retail sales as well as working with retailers to scale up production to handle large orders for the upcoming peak retail season. An accredited member of the U.S Better Business Bureau (BBB), TucciPolo is committed to excellence in customer service for their retail clients as well as through website sales.


Having been approached by many retail stores in United States and Overseas to carry its exclusive styles of handmade shoes, TucciPolo now welcomes interested retailers to open a wholesaler account from the company's website at
TucciPolo.com
Now located in New Haven, Connecticut, his goal is not just to provide luxury fashions for men and women, but also to give back to the world more especially the African American community through a variety of philanthropic initiatives. This includes being involved in projects in the United States, Africa, and other countries around the world.


Available today, the luxury lifestyle footwear of TucciPolo embodies the best of the 2016-2017 fashion season. The leather shoes and accessories at TucciPolo are a must-have item in any wardrobe. Visit the website and view the selection of amazing styles and designs at
www.tuccipolo.com
About TucciPolo

TucciPolo, a luxury footwear brand was founded by Tochukwu Mbiamnozie, a serial entrepreneur and fashion designer to provide people around the globe access to the finest made handcrafted Italian leather shoes and accessories. Designs in the TucciPolo line balance luxury, beauty and style with the quality only handmade Italian leather can deliver.


PRESS CONTACT:
Tochukwu Mbiamnozie
Tucci Polo Inc
203-317-8493
"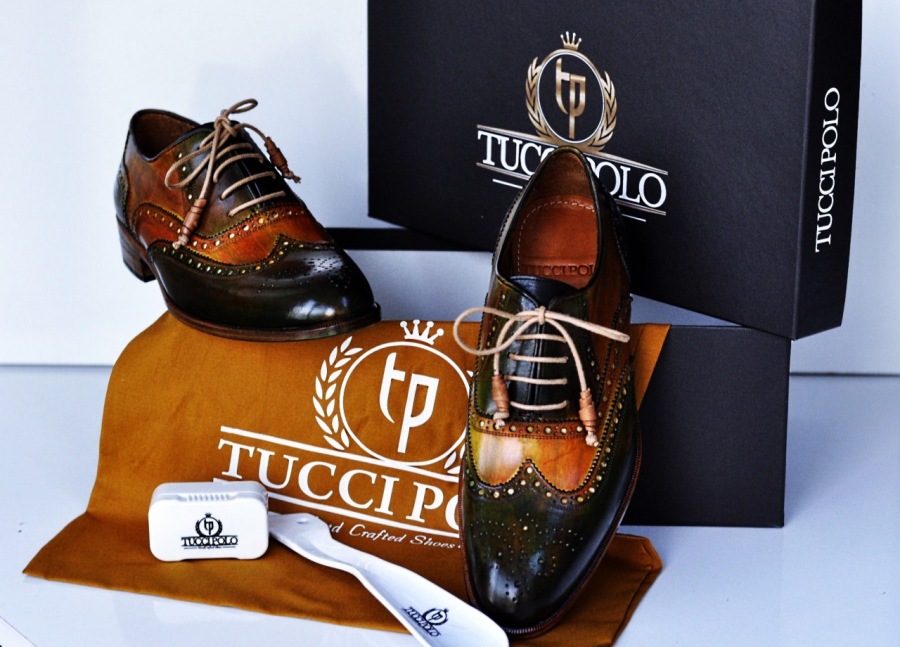 5 Top Handmade Luxury Italian Leather Shoe Trends for Men
Though with every year passing by, trends come and ...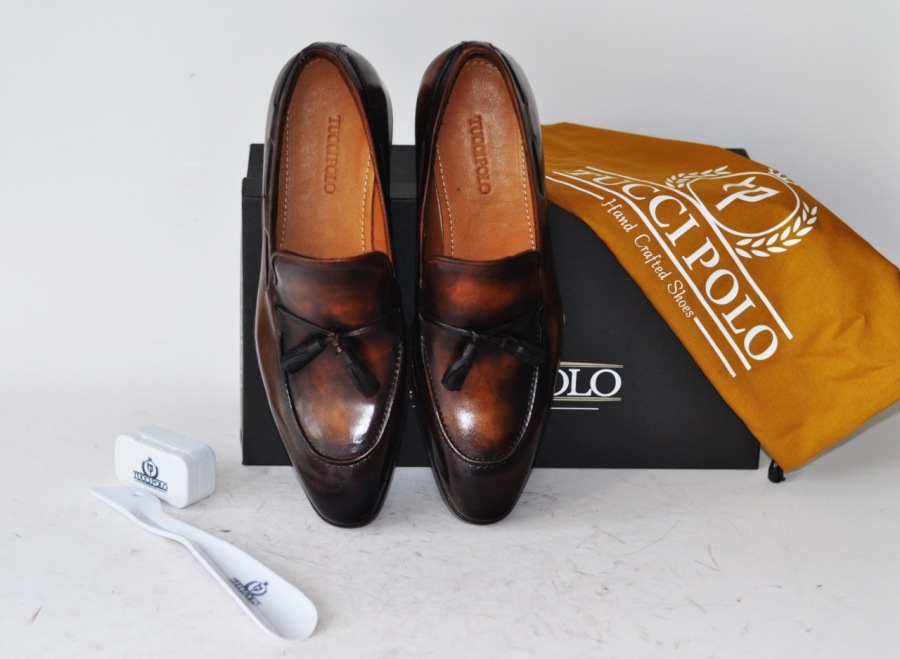 10 Casual Shoe Trends for Men
Fashion has always been associated with women. Fro ...
5 years ago · 0 min. reading time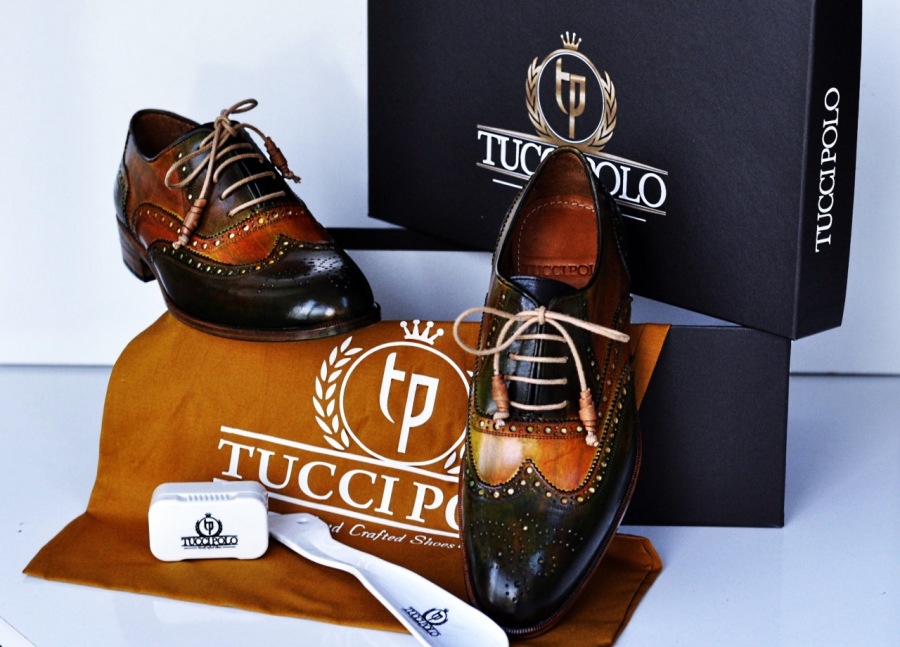 Need to Look Stylish? Find out What To Wear
Shoes play significant role in a person's wardrobe ...
You have no groups that fit your search